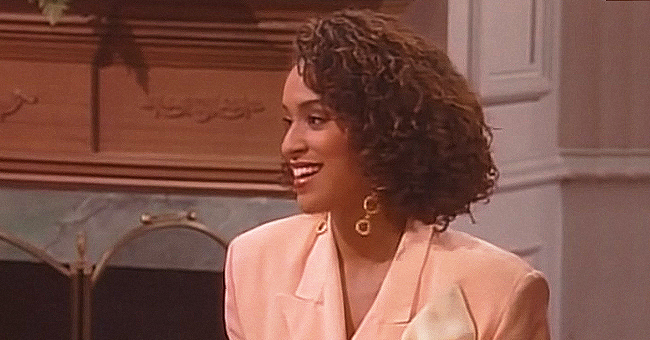 Youtube/Nicki Swift
'Fresh Prince of Bel-Air' Actress Karyn Parsons Is Now 52 & a Published Author
She played the beautiful Hilary Banks for six years on "The Fresh Prince of Bel-Air," and despite being in her 50s and taking a break from the screen, Karyn Parsons is still a stunner.
Parsons gave life to one of the most memorable characters on the hit 90s NBC sitcom. Fashionable, flighty, naïve, and sometimes downright obnoxious, Miss Hilary Banks warmed her way into the hearts of viewers.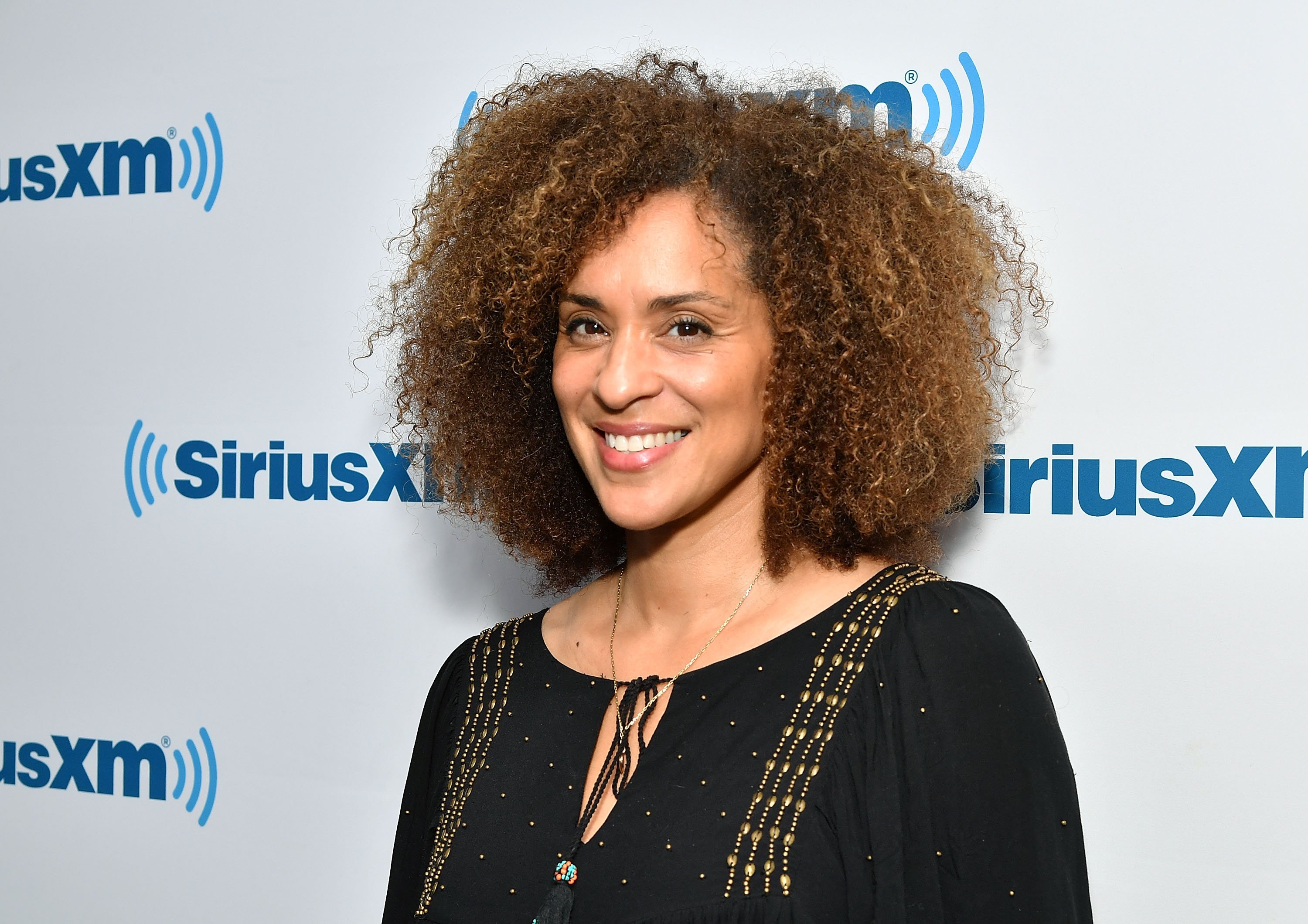 Actress Karyn Parsons visits SiriusXM Studios on June 1, 2017. | Photo: Getty Images
Today, that gig is credited as Parsons' career-defining role, but she never thought at the beginning that she'd be chosen to play Hilary.
Parsons opened up to NPR in a 2014 interview that auditioning for the role didn't go quite as planned. Producers said they wanted a "model type," but the actress decided to put a different spin on the character.
"My first reaction to it was oh, well, this is ridiculous. I'm not going to get this. I'm not a model type, you know? This is silly. And so I did what I could do, which was I kind of turned her into a little bit of a real brat."
LIFE AFTER 'FRESH PRINCE'
Producers must have loved it because Parsons got the part and nailed it for half a dozen years. "It was fun to play that girl. It was fun to just be so self-absorbed that you say those ridiculous things," Parsons revealed to the outlet. "That was definitely my big break."
After "The Fresh Prince of Bel-Air" aired its last episode in 1996, Parsons had a few roles in one or two short-lived series; for the most part, however, the curly-haired beauty seemed to step away from acting.
SWEET BLACKBERRY
Years later, Parsons stepped back into the limelight, but this time as the president and CEO of Sweet Blackberry, a non-profit that highlights little-known African American achievements using animated films targeted at children.
So far, Sweet Blackberry has produced four illustrated shorts – "The Journey of Henry 'Box' Brown," "Garrett's Gift," "Dancing in the Light: The Janet Collins Story," and "Flying Free: The Bessie Coleman Story." These stories are narrated respectively by Alfre Woodard, Queen Latifah, Chris Rock, and Laurence Fishburne.
In a 2017 Forbes interview, Parsons underscored the importance of her work at Sweet Blackberry:
"It's important to shed the light on people that we don't hear about; there are so many stories that are so inspiring and offer so much to all children. For children of color, they offer something really great and fortifying. We don't have enough of that."
THE AUTHOR LIFE
Parson's post-acting life also involves becoming a published author. In March 2019, she released "How High the Moon," a novel about a girl living in the Jim Crow era who goes on an adventure to reconnect with her mother and learn the truth about her father.
"The stories of my mother's childhood were so uniquely different from my own that I often found myself wondering what it would be like to grow up in the Jim Crow south," Parsons said in a statement to ESSENCE, unveiling the thought behind her debut novel.
Shortly after the book was released, Parsons revealed in an interview with Shondaland that her writing days are far from over. "Oh, yeah, I've gotta keep writing. I was writing before I wrote this," she assured. "They're all just stories, and we'll see where they go."
FAMILY LIFE
Between writing, running a non-profit organization, and raising two kids with her husband, Parsons barely has enough time to take on acting jobs.
The self-proclaimed hippie was formerly married to "Reservoir Dogs" actor Randy Brooks before divorcing in the 90s. In 2003, she walked down the aisle a second time with film director Alexandre Rockwell with whom she shares daughter Lana and son Nico.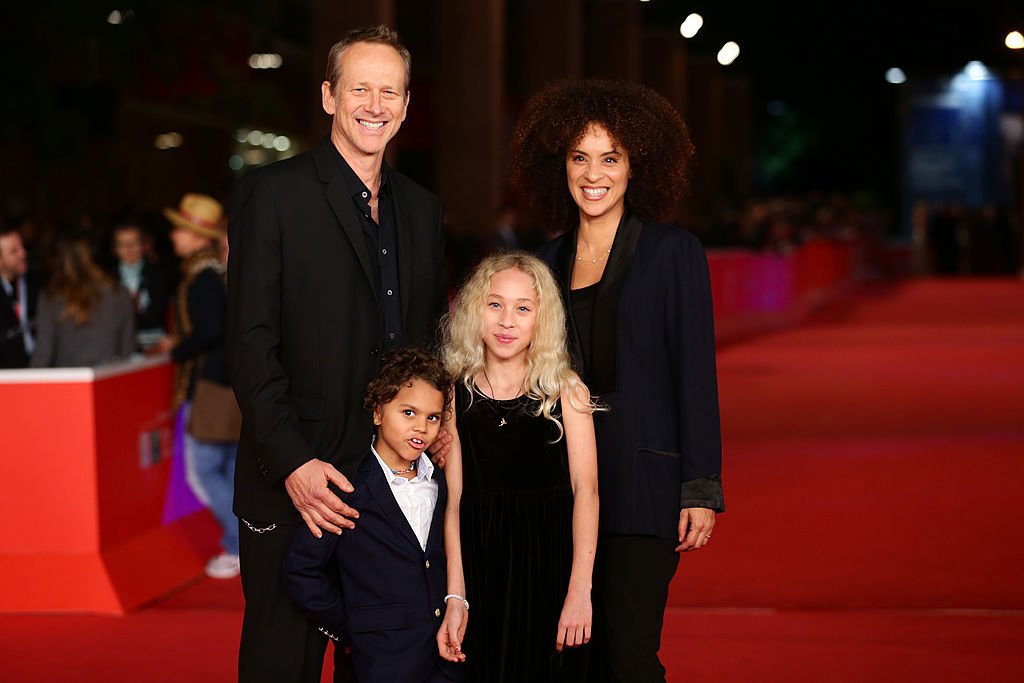 Alexandre Rockwell, Karyn Parsons and their kids Lana & Nico at the 8th Rome Film Festival in Italy on Nov. 9, 2013. | Photo: Getty Images
HOLLYWOOD COMEBACK
Despite her packed schedule, Parsons is not shutting the door on acting. "Never say never, right?" she quipped during the Shondaland interview. "I never stopped liking acting. It just became a dance that was really difficult to do."
And now, fans of the delectable Karyn Parsons will be glad to know that she's making a return to the screen in "Sweet Thing" an independent film directed by her husband and starring their children. In the movie scheduled for release in 2020, Parsons plays a negligent mom to her real-life kids.
Please fill in your e-mail so we can share with you our top stories!