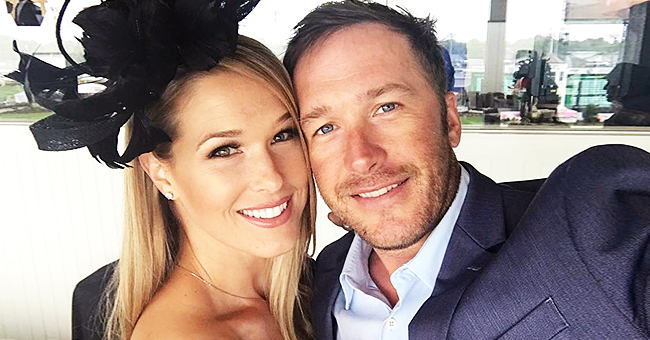 instagram.com/morganebeck
Bode Miller and Wife Morgan Are Expecting Identical Twins

Bode Miller and his wife Morgan are soon to be parents of identical twin boys. The alpine ski racer announced on social media barely a year after the couple lost their nineteen-month daughter, Emeline in a drowning accident.
NEW ADDITIONS TO THE MILLERS
The Millers are set to welcome two new additions to the family as they are expecting twins. Bode Miller and his beautiful wife, Morgan Miller revealed that the children are a welcome addition as they have anticipated from the onset of their marriage.
The alpine ski racer shared the news with his fans on Instagram in a most remarkable way. He shared a picture of his four kids, posing for the camera with golden coloured balloons that spelt the word, "Twins" suspended above their heads.
EXPECTANT FATHER
The caption that followed the shot reflected his excitement and anticipation over the arrival of his expected newborns. It read:
"Twins! Identical Twins! My wife and I couldn't be more excited to grow this beautiful family, my wife and I have created. Dream come true."
DREAM COME TRUE
It was indeed a dream come true for the 41-year-old, who admittedly yearned for twin boys all his life as revealed by his wife on the "Today" talk show.
Before the social media reveal, the professional beach volleyball player, Morgan and her ski racer husband, made their very first revelation of their prospective new parents status during a talk show on "Today."
The 32-year-old also spoke about her husband's long-time desire to have twins. She said:
"Bode, from the beginning of our relationship, has always said I want identical twin boys born on my birthday. And this time, when I found out I was pregnant, I said, 'Do you think It's twins this time?' And he said 'No,' so I went to the ultrasound by myself, and sure enough. Identical twin boys."
Although the babies are due on November 11, a month after the couple's dream date, it is a close enough coincidence.
A MYSTICAL INTERVENTION?
The couple is convinced that the twin's arrival was no coincidence. They attributed the near-miracle as the doing of their daughter, Emeline, who they lost about a year ago. The expectant mother wrote:
"From the beginning of this pregnancy, we knew Emmy had her hand in this miracle somehow."
The athletic duo lost their daughter Emmy about a year ago in a drowning accident at a neighbour's pool. The news of their daughter's demise was a hard blow on the pair, especially the mother of two, who was pregnant for her newest baby, Easton at the time.
Although Easton's birth admittedly aided their healing process, the boy's parents revealed that he was a constant reminder of their lost daughter.
The pair has since taken up several anti-children drowning awareness programs to assist in child drowning prevention, a cause they have taken up in honour of the daughter they once had.
Please fill in your e-mail so we can share with you our top stories!