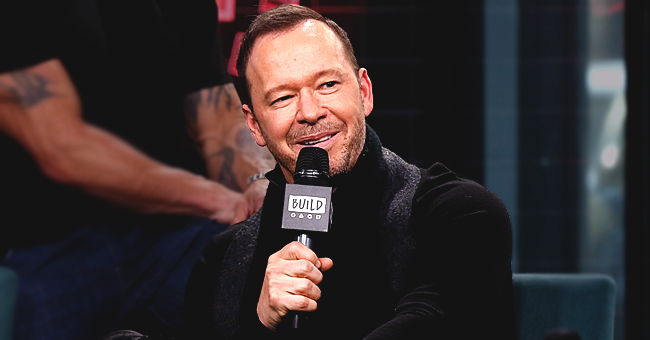 Getty Images
Donnie Wahlberg Receives Birthday Cake of His Face from 'Blue Bloods' Background Actors
Donnie Wahlberg will soon turn 50 and several background actors from "Blue Bloods" got together to surprise the star with a birthday cake ahead of the special day.
Wahlberg, who will officially celebrate his birthday on Saturday, August 17, took to his Instagram stories to share a couple of photos with the actors.
In the pictures, he can be seen posing alongside the "unsung heroes," as he described them, and fans were also treated to a sneak-peak of the cake.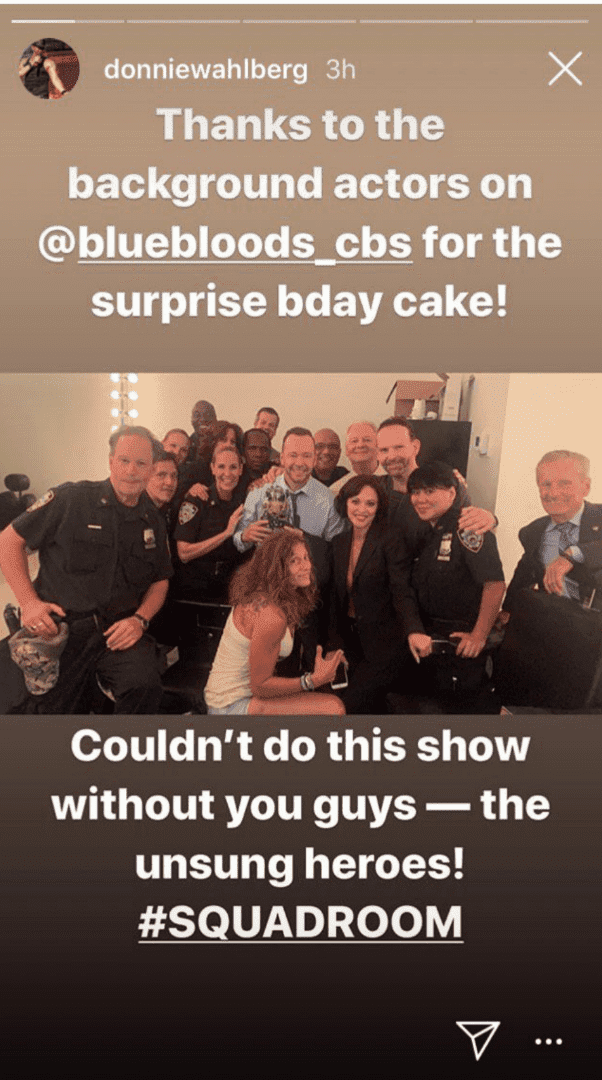 Photo: Instagram/donniewahlberg
The cake was decorated with a picture of him and his dog, Lumpy, and contained a sweet message that read: "Happy birthday Donnie Wahlberg, from boy band to Blue Bloods. Your 5-4 core loves ya!!"
But the background actors won't be the only ones surprising him. According to his wife, Jenny McCarthy, she is preparing quite a big party for him.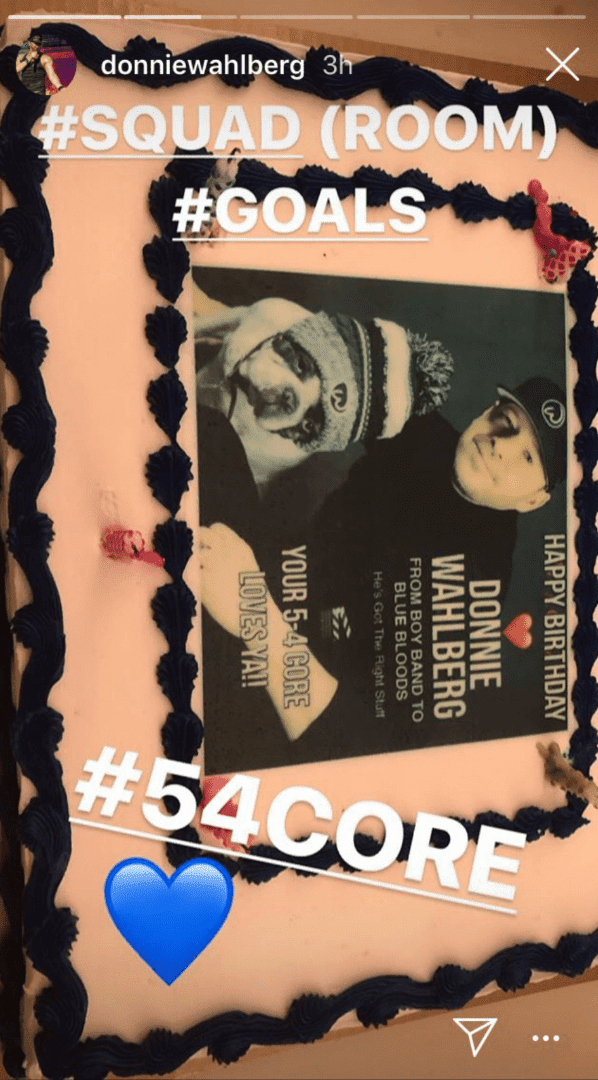 Photo: Instagram/donniewahlberg
At the FOX Summer TCA All-Star Party in Los Angeles, the 46-year-old said:
"I'll be paying this party off until I'm 90. Truly. I'm going as far as I can without filing for bankruptcy. I wanted to give him, like, the greatest party ever because he's been the most wonderful human being — not only with me but with everyone he knows."
Although McCarthy didn't share any details, she claimed that her partner will be "surprised" and "shocked" because she won't hold anything back.
The gorgeous blonde explained that, even though she wasn't able to afford his favorite band, she still managed to convince other major names to show up, people that Wahlberg is a big fan of.
The couple tied the knot back in 2014 and will be celebrating their fifth year as husband and wife on August 31. Regarding the secret behind their happiness, McCarthy said:
"The timing of me finding who I am before I even met him, loving myself and doing all the spiritual stuff you're supposed to do, allowed the space for me as a human being to come in."
Back in May, Wahlberg paid tribute to the love of his life by sharing a photo of himself with McCarthy and described her as a mother to her son, a stepmother to his sons, a momma bear to a community and a Queen in every sense of the word.
Please fill in your e-mail so we can share with you our top stories!