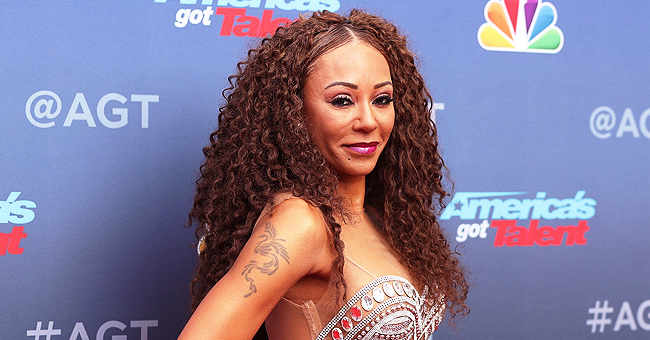 Getty Images
Mel B Shows off Her Natural Fro and Rock-Hard Abs in Two-Piece Swimsuit
Melanie "Mel B" Brown showed off her hard-rock abs and natural-growing afro in a video she posted on Instagram, proving that age is just a number if you do your part in taking care of yourself.
The 44-year-old Spice Girls member shared a video of herself in a blue bikini and oversized sunglasses as she swayed her hips and played with her hair, which was growing to be a nice-looking natural afro.
It turns out, Mel B has been trying to grow her afro for quite a while now, and she's happy with the progress it's making.
"Yippee my fro is getting there peeps. It's taken a few months to get this far but I'm super super happy."
Promoting Her Latest Project
Along with her hairstyle update, she also promoted her upcoming sit-down show titled "A Brutally Honest Evening with Mel B," something happening at the Savoy Theatre in London next month.
The event promises fans an up-close-and-personal encounter with the singer, who will dive in on her personal life and all details of her life as a celebrity.
Slamming Victoria Beckham
Her show comes after she's been vocal about her disappointment over Victoria Beckham not showing up at all at any of their shows. During a recent interview, she shared her thoughts, saying:
"I expected her to come and just say hi at least. Not even on stage, just as an audience member supporting. Do I look like I know [why she didn't show]? I don't know. I'm sure she has her reasons for not. I've already said, 'Yeah, I'm upset.' I still am a little bit. But it is what it is and us girls, we all support each other no matter what. But yeah, it is disappointing."
Her Recent Health Scare
Aside from being upset with her co-Spice Girl, Mel has also been open about her recent health scare - that she was going blind in her right eye.
The scare came after undergoing an unsuccessful laser surgery many years ago. Recently, she had to be rushed to London's Moorfields Eye Hospital, after she couldn't see with her right eye.
According to an insider, Scary Spice was in a lot of pain and was panicking.
"Mel was in a really bad way. The other girls [Spice Girls' bandmates] and their managers were really worried. Mel was frantic and screaming that she couldn't see a thing. She went to the hospital in a chauffeur-driven car with an assistant, who was holding her hand. No one knew what brought it on but she had very swift, and very good treatment."
Ultimately, she recovered and was able to see again, and joined her bandmates for their Spice World 2019 tour.
Please fill in your e-mail so we can share with you our top stories!