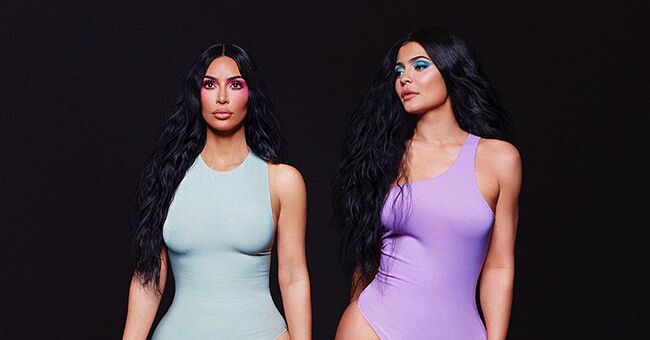 instagram.com/kimkardashian
Kim Kardashian's Eagle-Eyed Fans Spot Photoshop Fail with Six Toes in Her Recent Snap
The Kardashians are no strangers to controversy or photo editing fails. However, it might be time for Kim Kardashian to consider looking for a new photo editor.
The fashionista and beauty brand owner, Kim Kardashian teamed up with her famous sister Kylie Jenner to launch first perfume collaboration. Kim took to Instagram to share the first set of images for their campaign.
In one image Kylie affectionately held her older half-sister while gripping a "red-lip shaped" perfume container in her other hand. Another showed the two sisters walking next to each other in the same skin-tight bodysuits.
Kim captioned the image, writing:
"Kylie's favorite is the nude bottle, I think mine is the pink! She's been wearing my perfumes forever so this collab is extra special because I know how much she loves the process. Finding her perfect scent was impossible so we narrowed it down to her three favorites! Kkwfragrance.com Aug 23rd."
The second picture, however, caught fans attention for the wrong reasons. Many noticed a major photoshop fail in the image.
The "Keeping Up With the Kardashians" star, 38, appeared to have six toes toe in the picture. Fans flooded the comments section pointing out the fail.
"Why you got 6 toes?" asked one.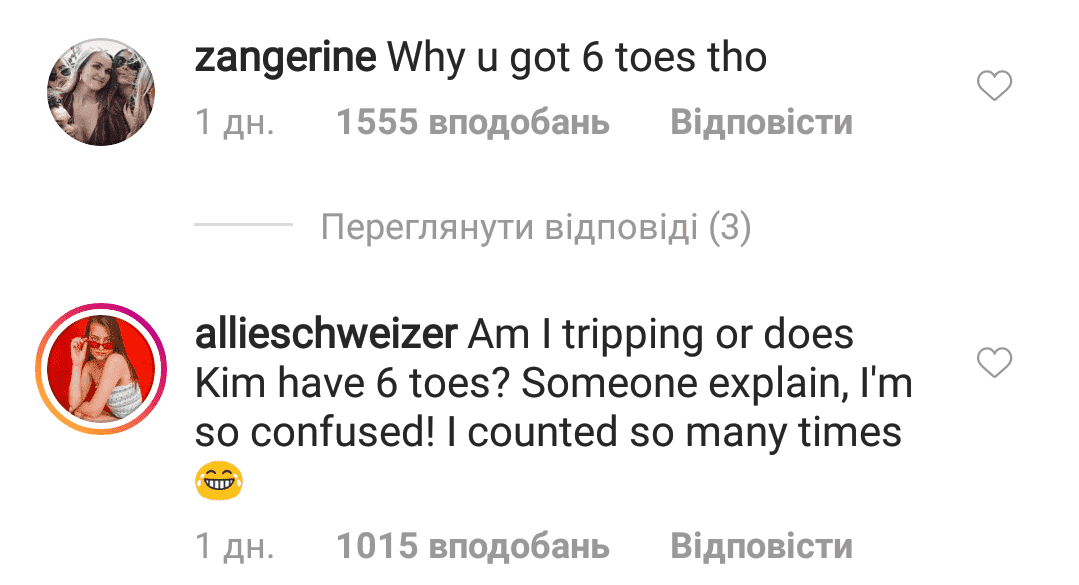 Fans comment on Kim Kardashian Instagram | Instagram: @kimkardashian
"Broooo go back to Aug 11 photo and she only has 5 toes. How do you mess up so badly by editing on a 6th toe?" pointed out another fan.
A rep for Kardashian attempted to set the record straight. In an interview with Page Six on Tuesday, the rep claimed the star's image was not photoshopped.
"That sixth toe is iconic," commented Perez Hilton.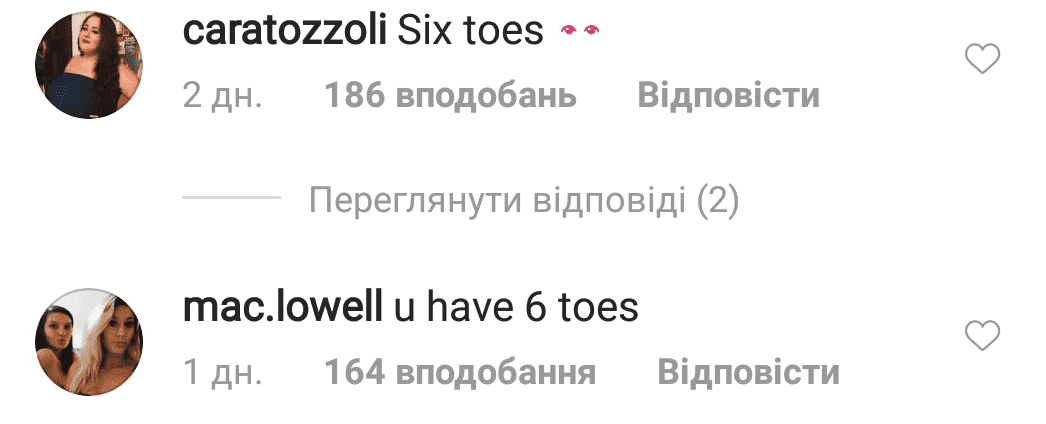 More fans comment on Kim's post | Getty Images
Instead, the company representative claimed the sixth toe is simply a confusing illusion. They blamed the sideways angle of the star's foot in the image. That did not stop fans from commenting though.
"That sixth toe is iconic," commented Perez Hilton.
This was not the first time the Kardashian's have experienced photography mishaps. Fans have seen everything from Kylie's hand looking extra-large to warped arms and legs on the Kardashian sisters Instagrams.
Please fill in your e-mail so we can share with you our top stories!