Regina King Once Hinted Malcolm-Jamal Warner Dumped Her on Valentine's Day after Years of Dating
Regina King revealed that she was once dumped on Valentine's Day.
Beautiful, talented Regina King revealed that she once had her heart broken on Valentine's Day by a boyfriend who picked that auspicious date to let her know it was over.
This has got to be the Valentine's Day horror story of the decade!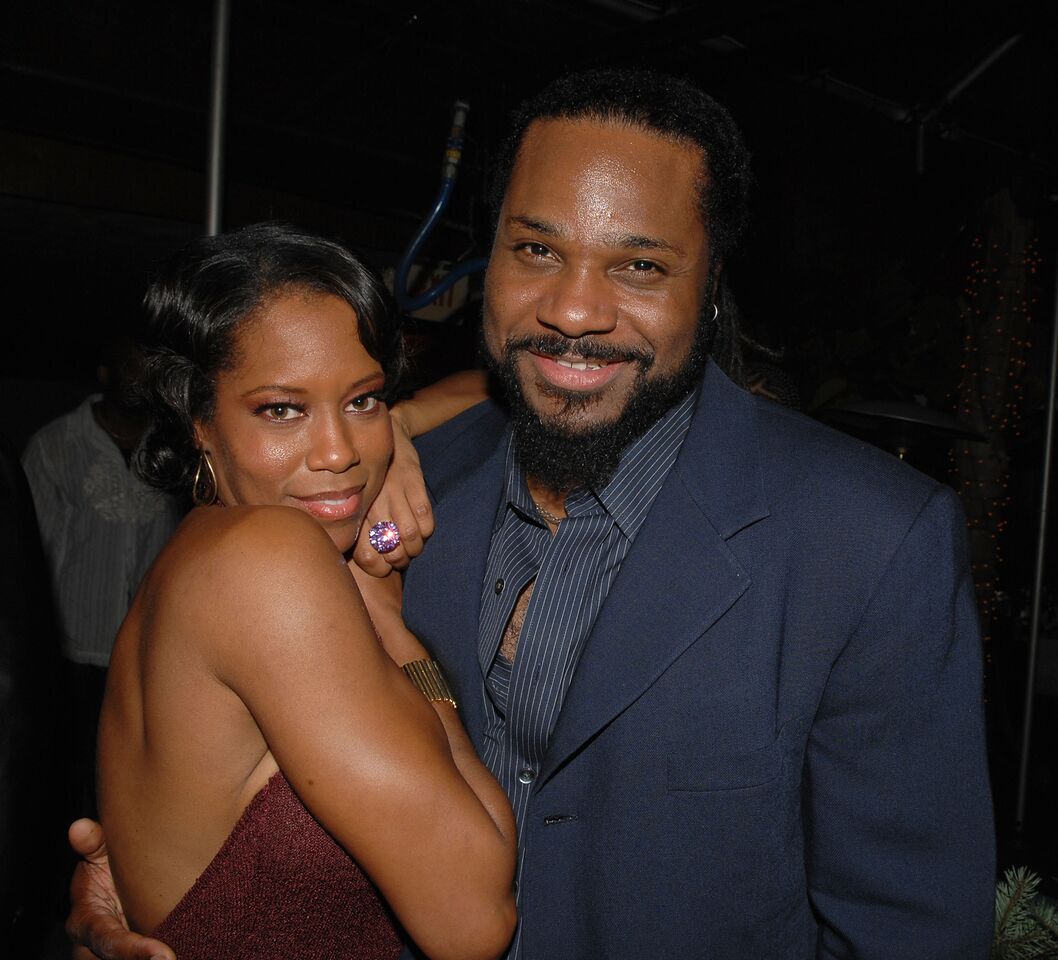 VALENTINE'S DAY NIGHTMARE
We've all had bad Valentine's Days when it seemed everyone else in the world was in love but us, and we didn't get a single card - not even from that creepy stalker, but Regina's story takes the cake.
Apparently, Mr. Romance dropped no hints as to his changing feelings until that very special day, when he told Regina he "wasn't feeling it anymore." Thanks for the heads-up, pal!
Ever discreet, Regina refused to name any names
HE LOVES ME, HE LOVES ME NOT
But Mr. Romance wasn't content with breaking our Regina's heart, he tried playing some head games with her, coming over with flowers and saying "I still love you."
"Someone broke up with me on Valentine's. (expletive) Yeah. I'm serious. Then he actually sent me flowers that said, 'I still love you' and I threw the flowers in the trash and he was upset that I threw them in the trash and I was like, '(expletive) you,'" Regina said.
WHO'S THE MAN THAT DONE HER WRONG?
Ever discreet, Regina refused to name any names, but she did hint that the timing - 2013 - would give fans a clue to the mystery man's identity.
"They'll know. I love flowers but he thought that was right. What an ass, right?" she said.
Hey everybody PLEASE don't believe everything you read. Me & @MalcolmJamalWar are good. Life happens. Forward motion. Godspeed

— Regina King (@ReginaKing) March 22, 2013
WAS MALCOLM-JAMAL WARNER THE HEARTBREAKER?
Those in the know have already figured out that in 2013 Regina announced her break up with Malcolm-Jamal Warner with whom she had been living for two years.
Regina commented on the split on social media in March, so you do the math. Malcolm, how could you?
Regina was previously married to Ian Alexander Sr. for ten years, and they share a son, Ian Alexander Jr.
.@ReginaKing looks like a queen on the #Oscars red carpet https://t.co/9VpkivxV3z pic.twitter.com/gHvlBP5wZf

— Variety (@Variety) February 24, 2019
REGINA KING - THE WORLD AT HER FEET
Whatever heartbreak may have afflicted Regina King back in 2013, those days are far behind her.
The actress is on top of the world after winning the Oscar for Best Supporting Actress for her work on "If Beale Street Could Talk."
In her acceptance speech, Regina paid tribute to James Baldwin – the writer of the book the movie was based – and Barry Jenkins, the director of the film.
She even shed a few tears, as she held the coveted golden statuette. What more can a girl want?