Miley Cyrus and Liam Hemsworth: A Timeline of Their Relationship
Miley Cyrus and Liam Hemsworth's fans had been rooting for the couple happily ever after for years. However, in a not-so-surprising turn of events, they're now divorcing after eight months of getting married. Here's a look back at their failed love story.
Miley Cyrus and Liam Hemsworth's love story was one for the books.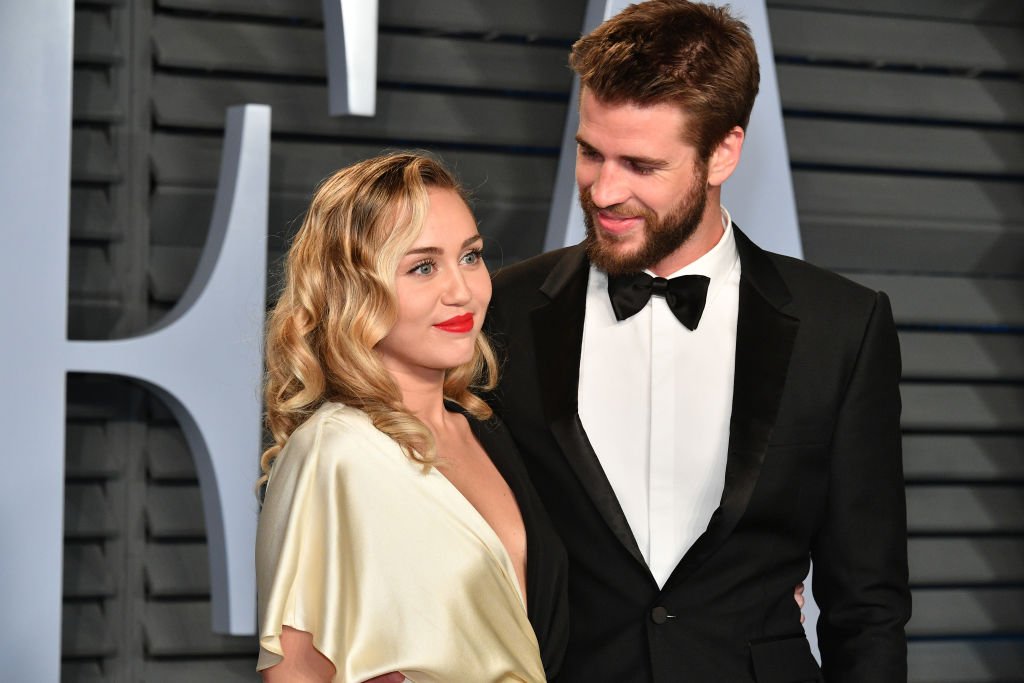 Their December wedding was a long time coming affair for the couple. And just when their fans thought they could finally take a deep breath and relax, the rollercoaster that was the Cyrus-Hemsworth relationship took its last downturn.
While Liley's fans—that's the couple's nickname—mourn the end of an era, here's a timeline of Miley and Liam's decade-long journey.
THE BEGINNING
Miley and Liam met on the set of Nicholas Sparks' "The Last Song" in 2009.
At the time, Cyrus was still famous for her Disney role in "Hannah Montana," and Liam was a relatively unknown actor. They hit it off during the shooting of the film and started dating right away.
Miley was 17 at the time, and Liam was 20.
In light of the reports about them dating, Cyrus referred to Liam as her best friend, fending off the rumors for a couple of months.
Then in March 2010, the pair appeared on the cover of Teen Vogue magazine in couple-y photo shoot ahead of the movie premiere, where they made it official by looking infatuated on the red carpet.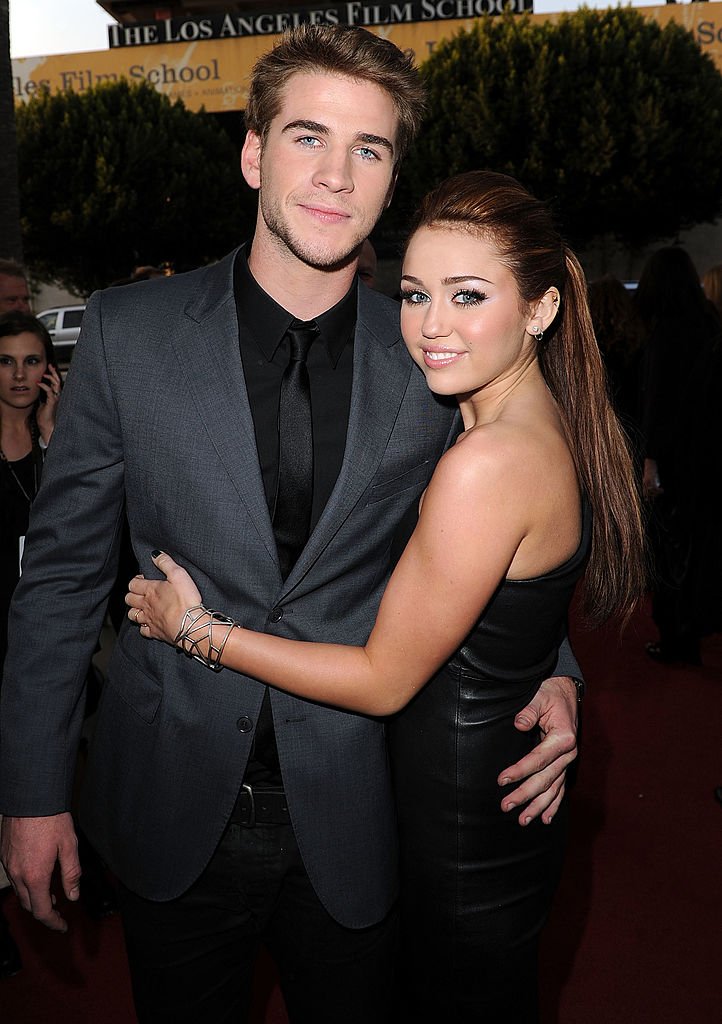 In June, Miley released her third album "Can't Be Tamed," and she confessed in an interview with MTV that Liam was the inspiration behind most of the songs on it.
THE FIRST BREAKUP
Two months later, Liam and Miley broke up for the first time. But it didn't last long.
They were spotted together eating and running errands in September, just to split up again in November.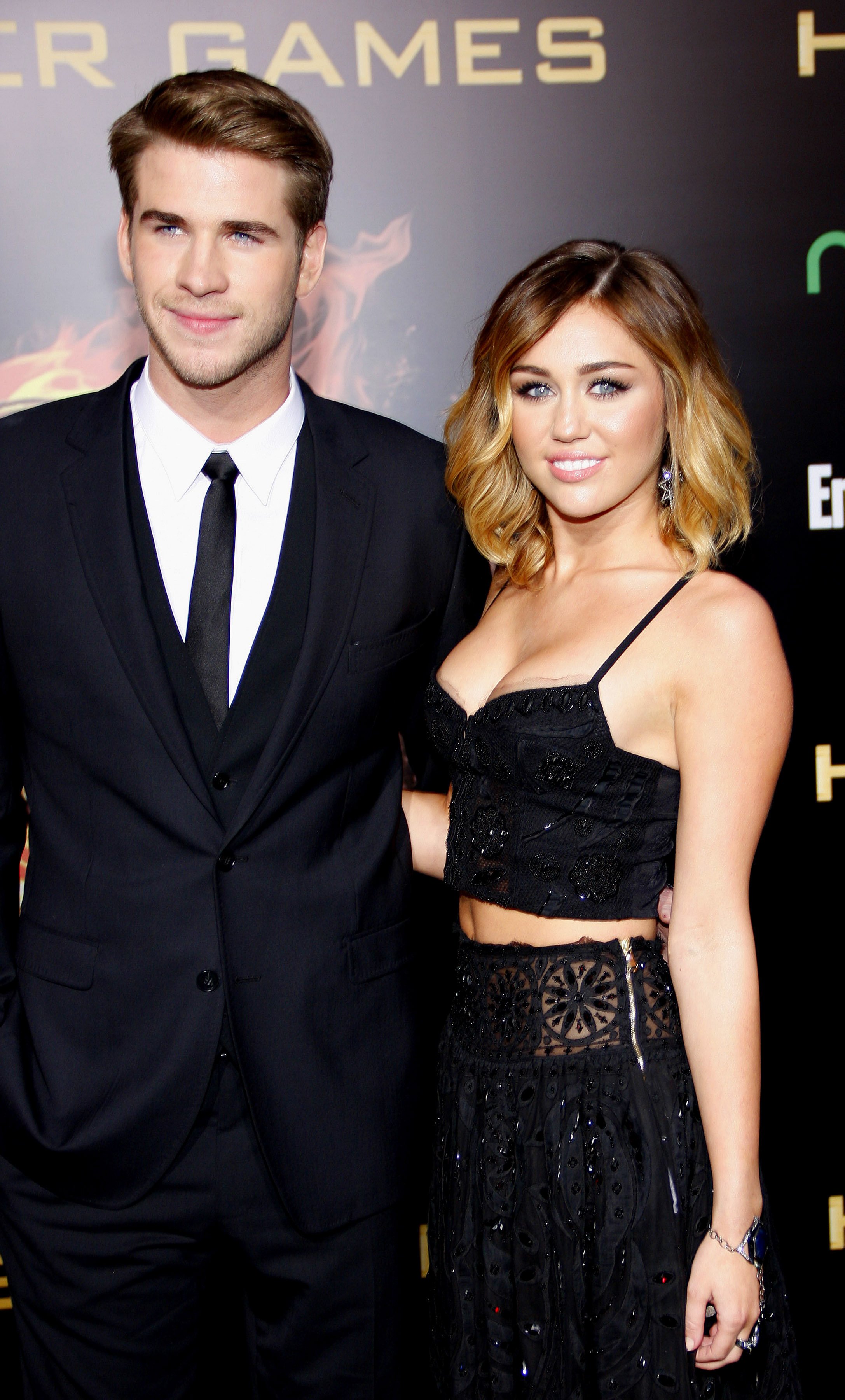 In April 2011, they were back on but reportedly "taking it slow and just enjoying each other's company."
It was a big year for Cyrus and Hemsworth professionally: she ended "Hannah Montana," he started to film "The Hunger Games," and together made dozens of red carpet appearances, further establishing their Hollywood presence.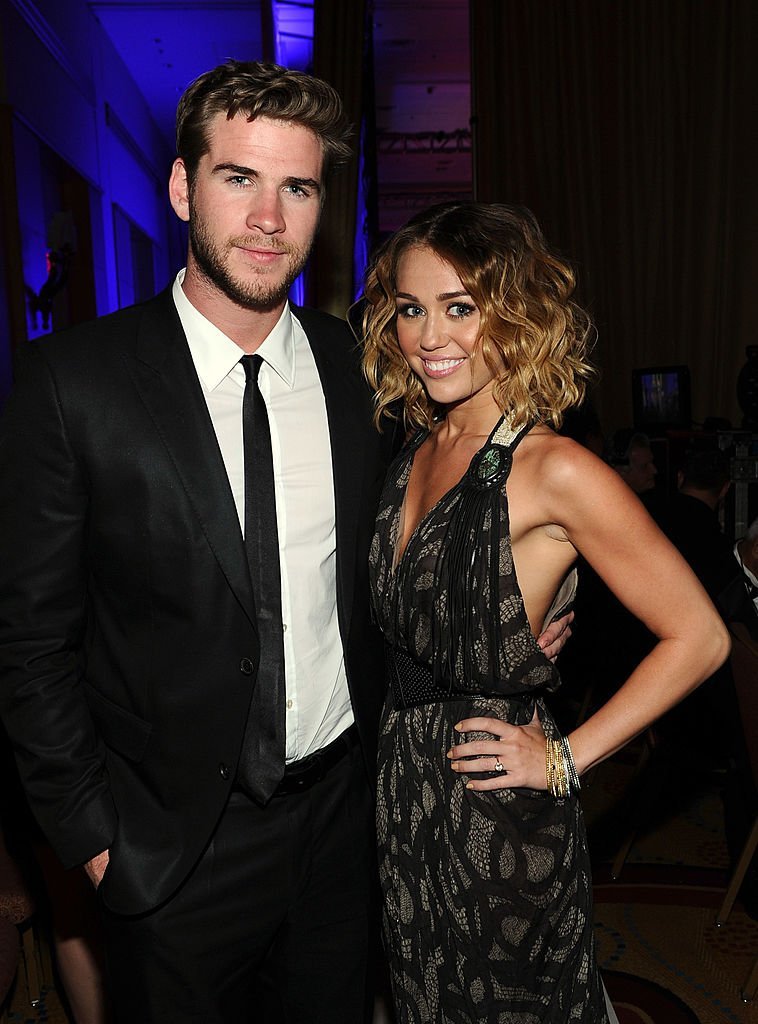 THE ENGAGEMENT AND MEDIA SCRUTINY
At the start of 2012, fans and media gained more interest on Miley and Liam's relationship as their popularity grew.
When Cyrus joined Liam on the premiere of "The Hunger Games" in Los Angeles on March, rumors started swirling about them being engaged because she was wearing a ring on that finger.
The then 19-year-old took to Twitter to deny the rumors.
I'm not engaged. I've worn this same ring on this finger since November! People just wanna find something to tal about! It's a topaz people!

— Miley Ray Cyrus (@MileyCyrus) March 26, 2012
Shortly after, on May 31, Liam popped the question with a 3.5-carat Neil Lane diamond ring.  
"I'm so happy to be engaged and look forward to a life of happiness with Liam," Miley told People at the time.
2012 flew by with a few more breakup rumors, but Miley and Liam were stronger than ever.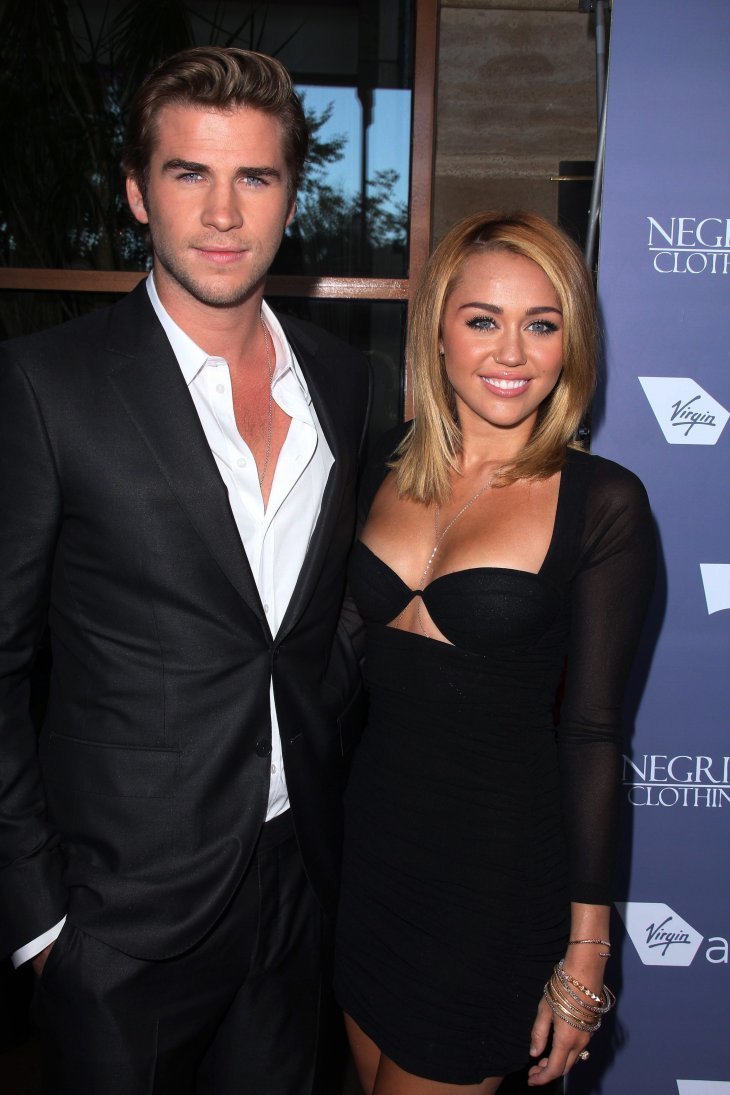 In January 2013, Cyrus
clapped back
at blogger Perez Hilton for accusing her of cheating on Liam with Ed Westwick.
Rumors of a breakup start to circulate again, and in March, an angered Miley said she's sick of Los Angeles before taking a break from social media.
I am so sick of La. And sick of the lies that come with it. I didn't call off my wedding. Taking a break from social media. #draining

— Miley Ray Cyrus (@MileyCyrus) March 6, 2013
THE ENGAGEMENT IS OFF
In April, Billy Ray Cyrus told Nightine that he wasn't sure if Miley and Liam would marry. "They're young, they're kids," he said. "The great news is, they're great friends. And if you end up getting married, that's your business too, you know?"
In September, a month after Miley's controversial performance at the MTV VMAs, she unfollowed Liam on Twitter, and their reps confirmed they called off the engagement.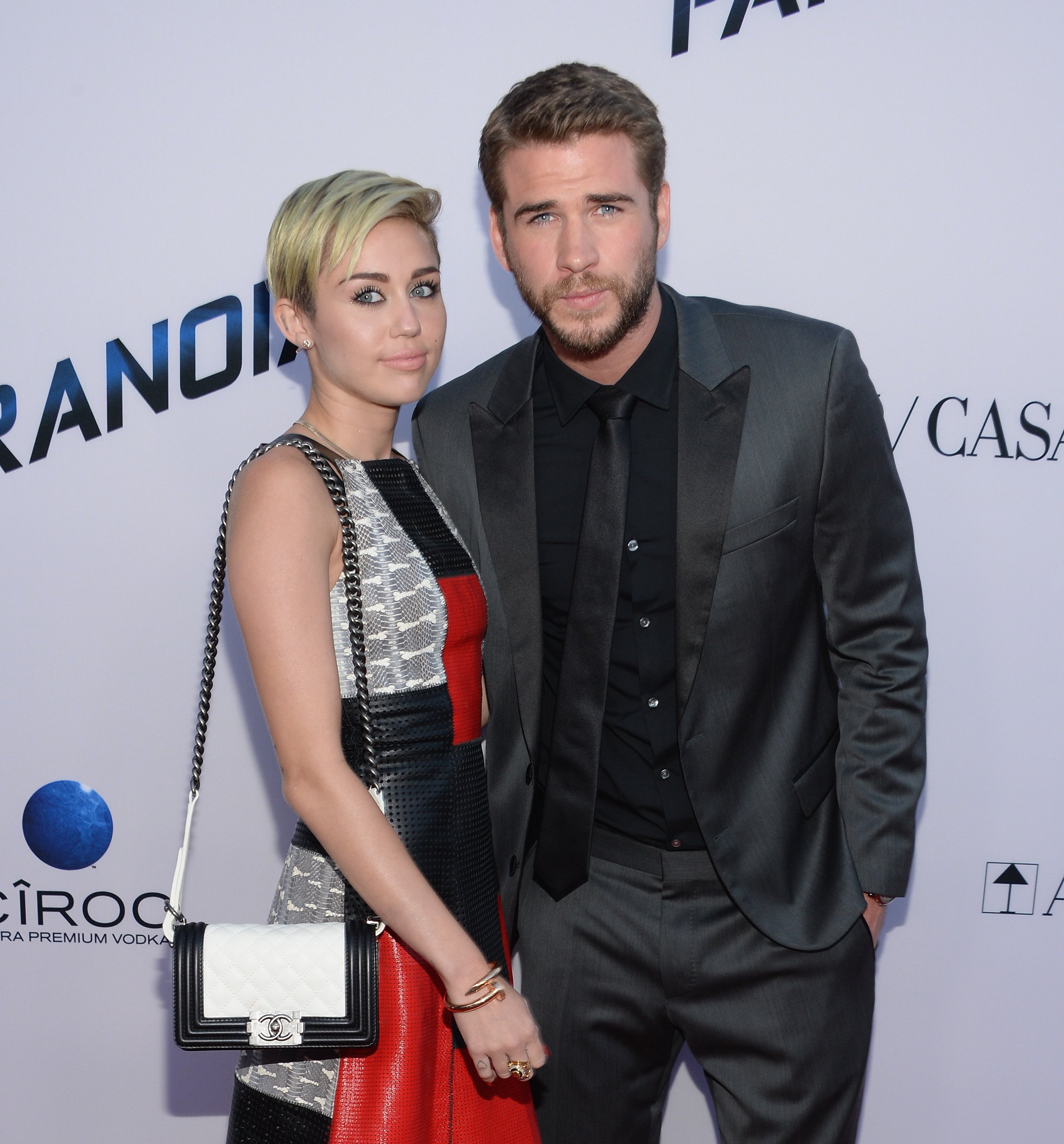 Just a few days later, Liam was seen making out with Mexican actress Eiza Gonzales at a parking lot.
Meanwhile, Cyrus broke down on her first performance after the split on the iHeart Radio Awards.
"I don't think I realized what 19 truly is, and I got engaged at 19, and I definitely wouldn't change being engaged. It was so fun wearing a fat rock for a few years," Cyrus told Barbara Walters in December. "But now, I just feel like I can actually be happy."
THE YEAR OF REBOUNDS
In October, Miley alleged started dating producer Mike WiLL Made-It, who worked with her on "Bangerz." She also made out with a backup dancer at a Britney Spears show in Las Vegas and was romantically linked with "Twilight" actor Kellan Lutz.
Hemsworth, on the other hand, reportedly dated actress Nina Dovreh for a while.
In November, Miley started dating Patrick Schwarzenegger, who was a junior at USC at the time.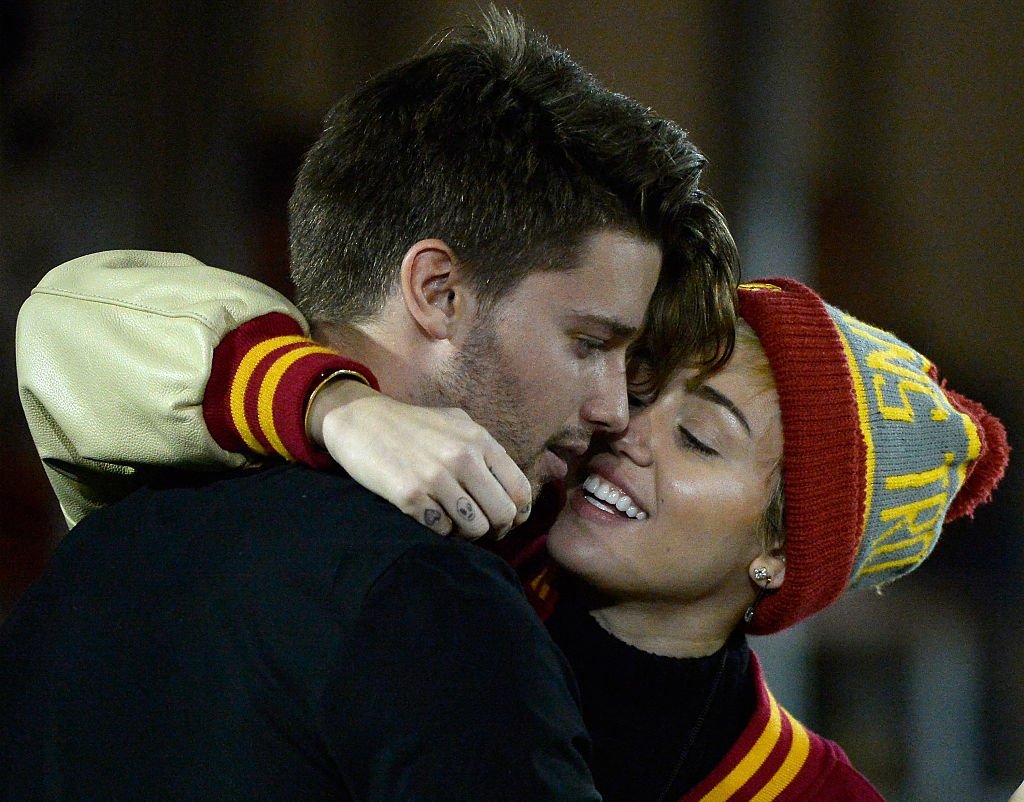 The couple split in April 2015 after Patrick was caught getting too close to another girl—he said it was a friend—during a spring break trip to Cabo.
In June, Miley opened up about her sexuality, revealing she doesn't have a preference when it comes to gender. One month later, she was caught having a steamy make-out session with Victoria Secret's model Stella Maxwell.
Although the pair kept seeing each other and even posing together for several Instagram pics, Miley told Elle UK in October that she was single.
BACK TOGETHER, AGAIN
On January 2016, Miley was spotted on several pics and videos posted by friends of the Hemsworth family at a music festival in Australia.
Soon after, she and Liam were spotted together, and the engagement ring was back in place.
"Of course it was hard, man. But at the time we were going in different directions, and it's just what needed to happen," Liam told GQ of the breakup at the time. "We were both super young, and it was a good decision at the time—we both needed that."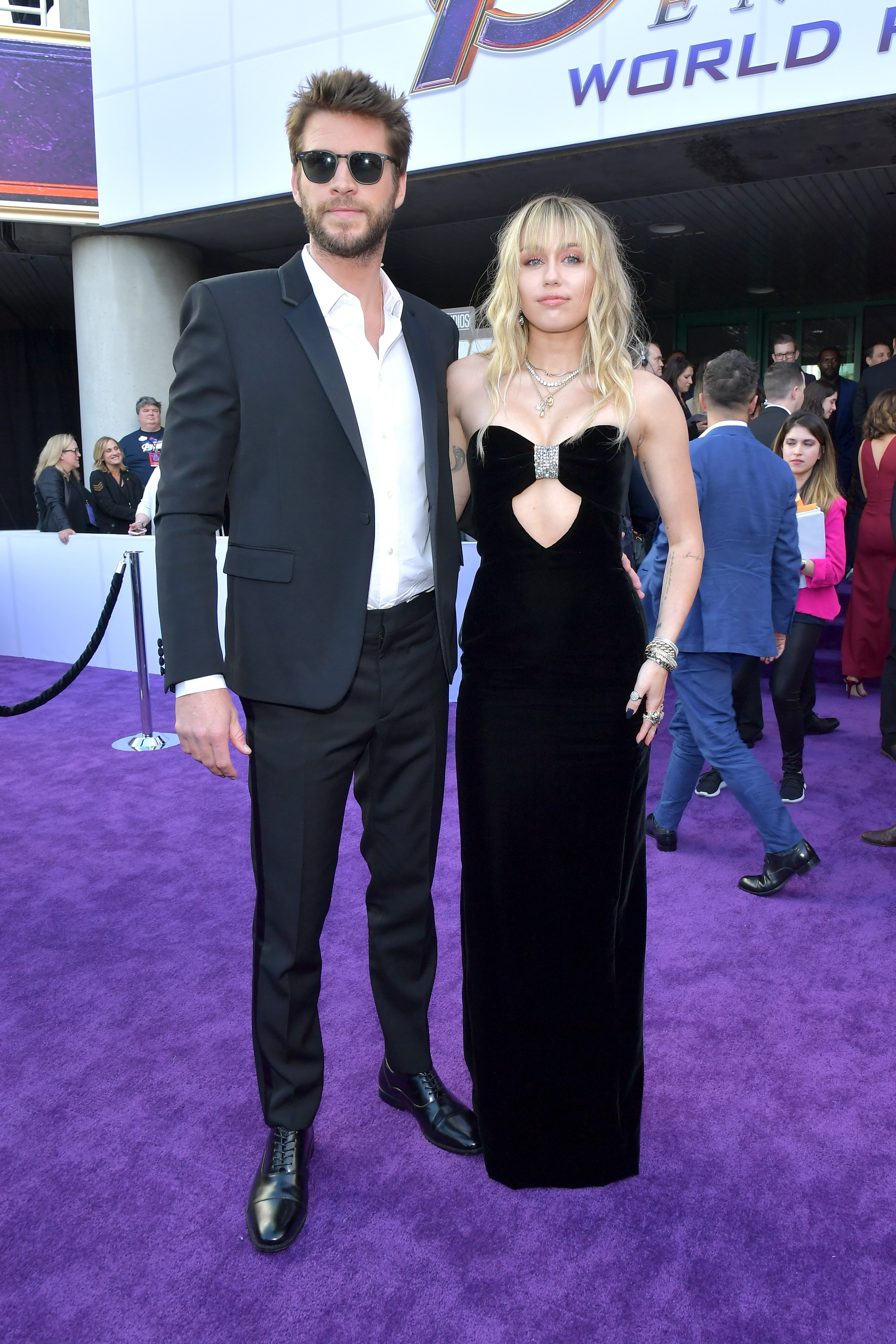 And when asked about their current relationship status, he offered, "People will figure it out; they already have. They're not dumb."
The pair started to appear on each other's Instagram account once again, and Miley confirmed the engagement was back on in a visit to "The Ellen DeGeneres Show."
They celebrated the holidays with a string of cute Christmas pictures, and their happiness was visible in every post.
MALIBU, MARRIAGE TALKS AND MORE PUBLIC APPEARANCES
In May 2017, Cyrus announced she would release a love song dedicated to Liam titled "Malibu."
She also opened up about their 2013 split, explaining that she was going through a major life change at the time "and changing with someone else not changing like that is too hard. Suddenly you're like, 'I don't recognize you anymore.'"
Later, in a September interview with The Sun on Sunday, Miley said she wasn't "envisioning" marriage, and stated she's still too young and has too much to do before getting married.
In October, the couple made their first red carpet appearance in four years at the premiere of "Thor: Ragnarok."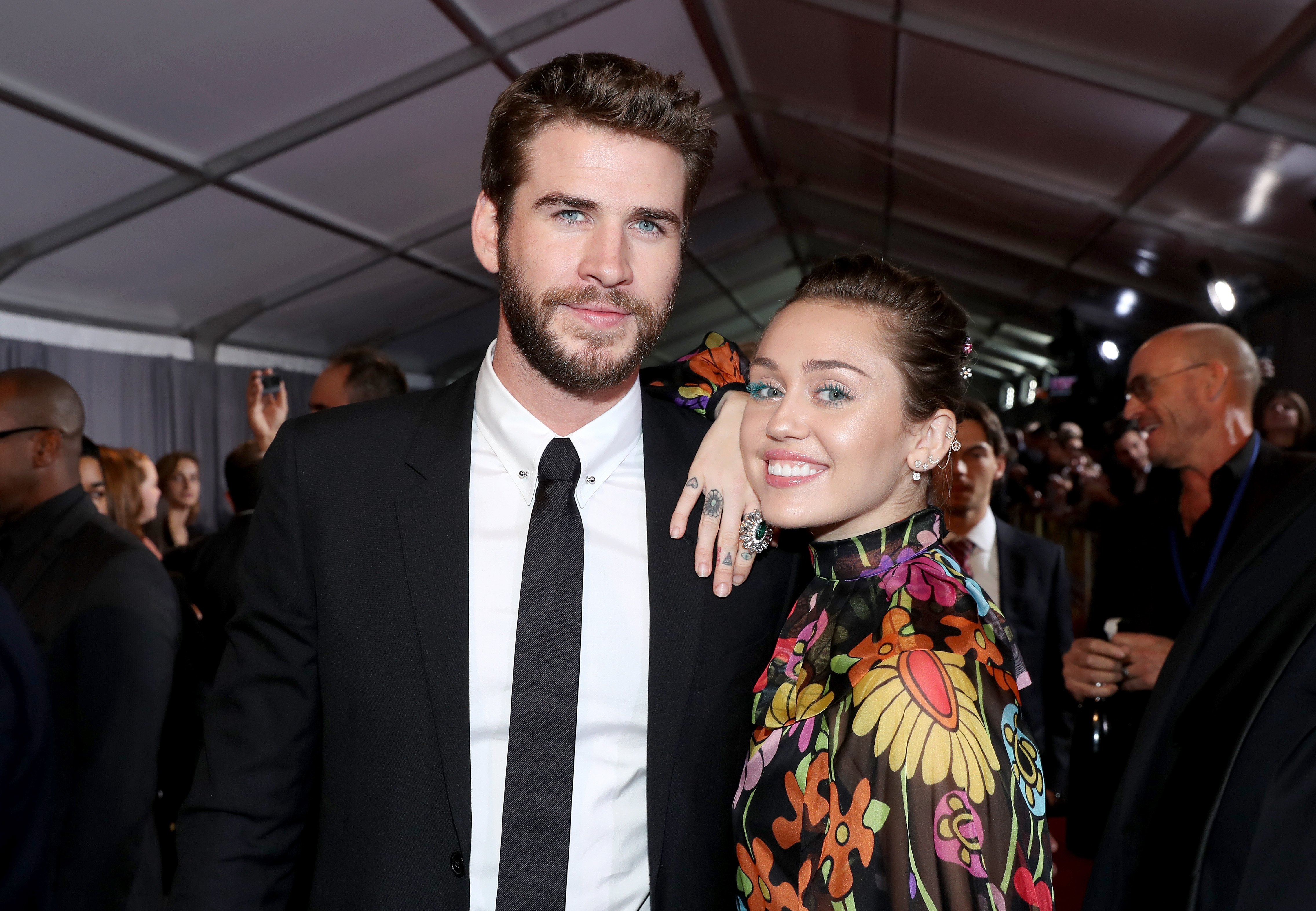 LOSING THEIR HOME AND TYING THE KNOT
2018 was mostly a happy year for the couple until November, when they lost their Malibu house in the devastating Woolsey Fire.
Although Cyrus was in South Africa at the time, Liam managed to save all of their animals. They also donated $500,000 to the relief effort.
In December, they tied the knot in an intimate and secret ceremony at their home in Tennessee, surrounded by their families and closest friends.
"We're redefining what it looks like for someone that's a queer person like myself to be in a hetero relationship. A big part of my pride and my identity is being a queer person," Miley told Vanity Fair in February 2019.
IT'S OVER, OFFICIALLY
In August 2019, sources confirmed that Cyrus and Hemsworth are separating after six months of marriage.
"Liam and Miley have agreed to separate at this time. Ever-evolving, changing as partners and individuals, they have decided this is what's best while they both focus on themselves and careers," said their rep's statement.
Hemsworth addressed the split on his Instagram account, wishing Miley health and happiness and asking for privacy.
Cyrus, on the other hand, was spotted in Italy making out with Kaitlynn Carter, Brody Jenner's ex-wife. This prompted fans to speculate on the reasons for the split, accusing Miley of cheating on Liam with Carter.
The "Wrecking Ball" performer addressed the rumors in a series of tweets where she explains that, although she's not perfect and has made some mistakes in the past, once she and Liam reconciled she was committed.
"I can admit to a lot of things, but I refuse to admit that my marriage ended because of cheating," she wrote. "Liam and I have been together for a decade. I've said it before & it remains true, I love Liam and always will."
But the truth is, once Liam & I reconciled,I meant it, & I was committed. There are NO secrets to uncover here. I've learned from every experience in my life. I'm not perfect, I don't want to be, it's boring. I've grown up in front of you, but the bottom line is, I HAVE GROWN UP.

— Miley Ray Cyrus (@MileyCyrus) August 22, 2019
It was Hemsworth who filed for divorce, according to TMZ. Since they had a prenup, the separation is expected to go on without any inconvenient.
It was a long and bumpy at times ride for Cyrus and Hemsworth. Still, their fans don't lose hope that love will win and someday, they will be back together.