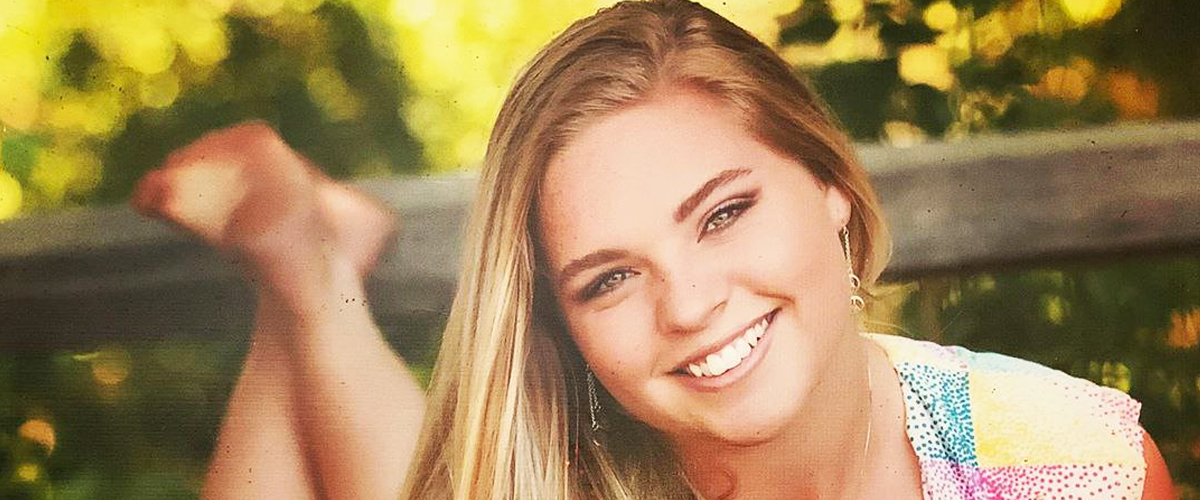 instagram.com/mrsdog4real
Meet Cecily Chapman's Boyfriend and More Details About Her Life
When the late Beth Chapman and her husband Duane Lee "Dog" Chapman Sr. got married, her daughter Cecily was adopted by the bounty hunter, and he raised her as one of his children. She's now grown up, dating, and following the family's business. Here are some details about her life.
After "Dog's Most Wanted" star Beth Chapman passed away last June from complications with her throat cancer, her children have been grieving their loss by always sharing photos and videos with their mom.
Cecily, the eldest of Beth's kids, it's said to have had a tough time accepting her mother's gone. She has managed to move on in the past month with the help of her siblings, and boyfriend, and seems to be in a better mental state now.
Cecily was very close to her mother, and although she is part of one of the most famous families on TV, the 26-year-old has managed to keep a low profile on the media. So, here are some details about her life.
CECILY'S BIRTH FATHER AND ADOPTION
Cecily Chapman was born on June 18, 1993, to Beth and her ex-husband Keith A. Barmore in Denver, Colorado.
Beth and Keith married in August 1991, but they divorced three years later when Cecily was a toddler.
Although it is not clear if Cecily is still in touch with her birth father, she seems not to be too worried about it.
When Duane "the Bounty hunter" Chapman married Beth in 2006, he legally adopted Cecily. Beth had two more kids with Duane, daughter Bonnie Joanne, 20, and son Garry Chapman, 18.
On top of that, the three siblings have nine more half-siblings from Duane's previous marriages.
CECILY'S EDUCATION AND JOB
The blue-eyed beauty graduated from Sacred Hearts Academy in 2012 and was a pageant queen in her childhood and teenage years.
She won many competitions, and through the pageant world, Cecile grew to love fashion, photography, and modeling.
Starting in 2004, Cecily made her first appearance on TV as part of Duane's reality show "Dog the Bounty Hunter."
She grew up in front of the cameras throughout the show's eight seasons on A&E, and later appeared on its 2013 spin-off, "Dog and Beth: On the Hunt."
Cecily obtained a Certified Bail Agent (CBA) distinction at the national bail association—Professional Bail Agents of the United States—and has been working at the family business Da Kine Bail Bonds for the past few years.
CECILY'S BOYFRIEND
The gorgeous bail agent has been dating Matty Smith for the past three years.
Smith is originally from Brazil but has been living in Honolulu, Hawaii, for a long time.
He works as a plumber and is currently enrolled at the Honolulu Community College in the plumbing apprenticeship/ journey worker program.
Although there is no information on how Cecily and Matty met, the pair seems to be genuinely in love, and some fans suspect they are engaged or even secretly married since Matty sometimes refers to Cecily as his "wifey," and they often use a ring emoji when talking about each other on social media.
MATTY'S BOND WITH THE LATE CHAPMAN
Like Cecily, Matty also had a special bond with Beth Chapman. He called her "mom" and was deeply affected by her death.
The day of Beth's memorial in Hawaii, he took to Instagram to share a pic walking hand in hand with Cecily and another that showed family, friends, and fans gathered while remembering Beth.
"Thank you, everyone, who showed up for our Paddle out for Mom. @mrsdog4real #alhoaoemrsdog," he captioned the post.
That same day, Cecily shared pics from the flowers they threw into the ocean in Beth's honor and made sure to thank Matty for his support in such a difficult time, writing:
"Wow, I can't tell you how thankful I am to have you here in my life esp [sic] at this time you stepped it up beyond belief and have been helping me take over almost my whole job on a day to day basses this whole time I love you babe so much! I knew my mom had a special bond with you for a reason!"
Although some fans have asked the young couple what is the legal status of their relationship, neither Cecily nor Matty have addressed the questions.
For now, the Chapmans are gearing up for the release of the new season of "Dog's Most Wanted" on WGN America, which will follow Beth Chapman's last journey before she lost her battle to cancer.
Please fill in your e-mail so we can share with you our top stories!