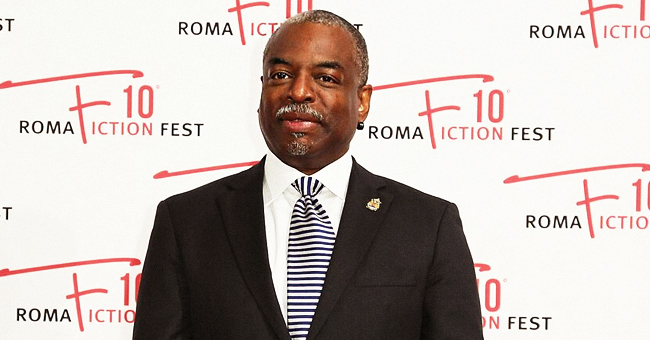 Getty Images
LeVar Burton's Daughter Is All Grown up and is a Gorgeous Professional Cosplayer
Star Trek actor, LeVar Burton and makeup artist, Stephanie Burton have a grown-up daughter, Michaela Jean Burton who majors in cosplaying and she is beautiful!
The apple doesn't fall far from the tree, so it comes as no surprise that Michaela is towing the same line as her parents.
LeVar's princess is not only a cosplayer, but an actress and a TV anchor; she also runs a YouTube channel, and even works as a content developer for "The Know."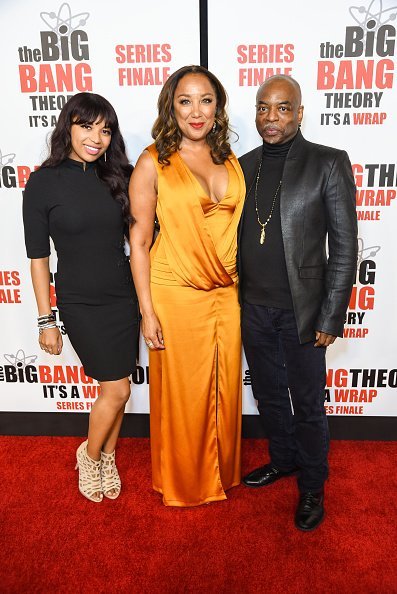 Michaela Jean Burton, Stephanie Cozart Burton and LeVar Burton attend series finale party for CBS' "The Big Bang Theory" at The Langham Huntington, Pasadena on May 01, 2019 | Photo: Getty Images
She featured in "The Eleven Little Roosters," " Rooster Teeth Shorts," and "Lazer Team," as a gamer.
As an anchor, she appeared on the game show "Spot," and served as the head streamer at "Achievement Hunter," after all, she runs a streaming channel.
Daddy's girl also hosted the arcade game, "Overwatch Worldcup," in 2018. The presenter interviewed her dad on the show, and the two were chatty during that episode.
The actor even revealed how his daughter influenced him with gaming. As a young chap, she always had a flair for video games, and it's no surprise that she is now a professional Cosplayer.
Cosplaying involves playing dress-up as characters in video games, Tv shows or comics and Mica does it perfectly well. She started it as a hobby when she was a child after receiving her first costume from her then-favorite TV show, Sailor Moon.
Mica attended her fist cosplay convention in junior high school, and she knew she was in the right place; soon after, her career path through the world of video games was set.
LeVar helped his daughter establish a relationship with the "Rooster Teeth," after which, Miss Burton attended their convention and earned a place in one of their feature films. She was eventually given a full-time job in the game company after high school. She has contributed immensely to the company's growth.
Her mother, Stephanie, garnered a couple of awards to her name over the years, and it shows how every member of the family brings on their A-game when it comes to delivery.
Mrs. Burton is not only good at her job but is also a committed and tolerant wife. She shows nothing but love for her step-son, Eian Ward Burton, who was born in 1980.
The professional makeup artist's marriage to her actor hubby runs over two decades, and the two are still a strong pair.
Mr. Burton is not just a seasoned actor but knows a thing or two about hosting. He was on "Reading Rainbow" and "Rebop," as a host.
After his graduation from the University of California as a drama major, he bagged his first role, as "Kunta Kinte" in "Roots," and starred in "Fantasy Island," and "Murder She Wrote."
Now it's clear where Michaela got her talents from, no wonder she is excellent in her career. More grease to your elbow girl!
Please fill in your e-mail so we can share with you our top stories!