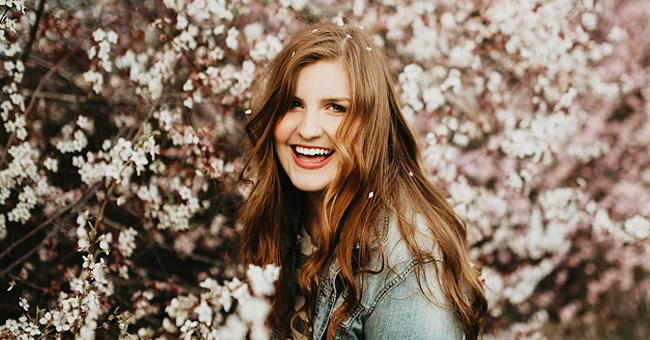 instagram.com/isabelsofiarock
Isabel Rock Shares Note Asking Fans to Send 'Loving Healing Vibes' to Amy Roloff's Dog
Isabel Rock is showing support for Amy Roloff, amid the reality star's dog's ailing health. She asked her followers to send "loving healing vibes" to the sick canine.
In a little while, Isabel Sofia Rock would become Amy Roloff's daughter-in-law. But in the meantime, the bride-to-be took time out from wedding planning to show support for her soon-to-be mother-in-law's sick dog, Felix.
Rock shared a note to her Instagram story, asking her followers to send positive energy to the dog. She wrote,
"Hey Instagram fam, please send some loving healing vibes to my future mother-in-law's dog, Felix," with hand clasped emojis at the end.
Rock is set to join the Roloff family on September 7, and she's getting married to Amy's youngest son, Jacob, with ex-husband, Matt Roloff. In July, Matt shared on Instagram, a photo slide that included a snap of himself and his soon-to-be daughter-in-law, and his son.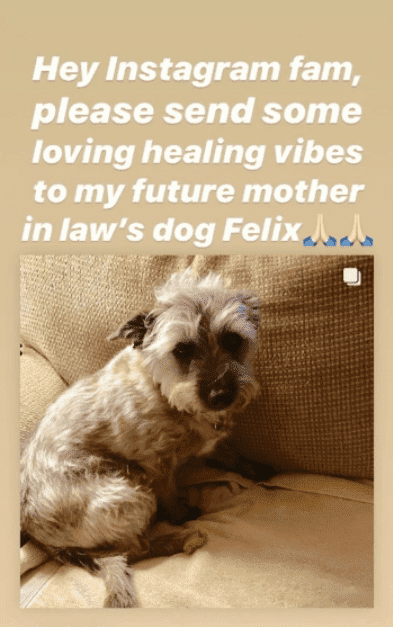 Isabel Rock's Instagram story | Photo: instagram.com/isabelsofiarock
In the photo, the young woman wore a flowy dress, and it sparked a debate on whether or not she was pregnant with baby Roloff. One of Matt's followers asked, "Are they expecting," while another commented, "She looks pregnant."
Rock took to the comment section to shut down the speculations, writing, "Definitely not pregnant; just a flowy dress. "That same month, fans of the Roloff family's reality show, "Little People, Big World," asked the engaged couple if they would televise their wedding.
One of Jacob's followers wrote on one of his Instagram posts,
"I wish you would let the cameras in for your wedding. We all watched you grow into the fine young man you are today and would love to see you get married."
However, despite the heartfelt request, the youngest Roloff child has no plans to air his wedding on his family's reality show. He cut ties with LPBW in 2016, after accusing the producers of scripting the show in a way that does not depict who his family and siblings are.
Jacob said at the time,
"They are Roloff characters, and I have anything scarcely in common with them, nor do I want to be a character myself."
The young man is the last of his siblings — Zach, Jeremy, and Molly — to get married. The wedding will take place at the Roloff Farms, and the couple is excited, and counting the days. Rock has a good relationship with Amy, and can't wait to become a member of the Roloff family.
Please fill in your e-mail so we can share with you our top stories!