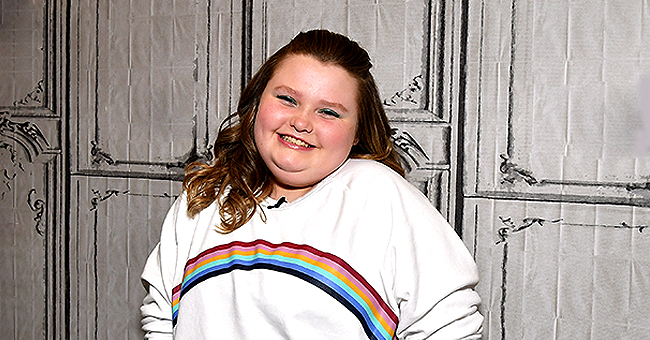 Getty Images
Mama June's Daughter Honey Boo Boo Reflects on What Being Aunt to Pumpkin's Daughter Means to Her
Honey Boo Boo knows that she's still way too young to have a child of her own, but "being able to love on" her niece is amazing. She wrote a lengthy post about being an aunt.
Alana Thompson, 14 years old and better known as Honey Boo Boo, wrote a lengthy post about her sister Lauryn "Pumpkin" Shannon's daughter showing how much she values her role as an aunt.
Ella Grace is the "sweetest bundle of joy on planet earth"
"My sister and her husband blessed our family with the sweetest bundle of joy on planet earth," she began. Little Ella Grace was featured in an edited photo Alana shared in a post found below.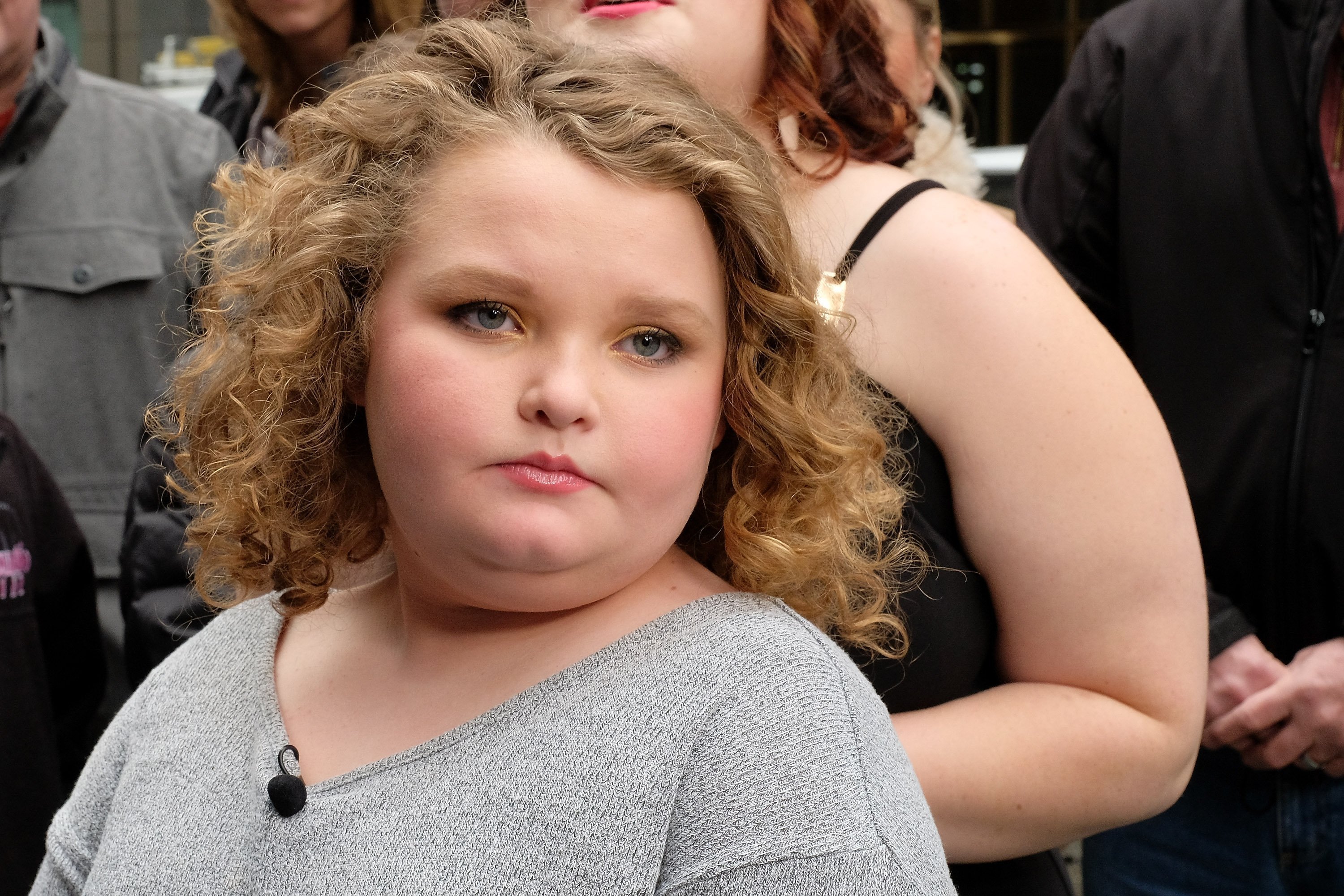 Alana "Honey Boo Boo" Thompson visits "Extra" in Times Square, New York City on February 22, 2017 | Photo: Getty Images
Alana went on to say that Ella is the only child who has ever made her "baby crazy." She explained ways she makes sure the tot is always safe and said no one — besides her mom and dad — cares more about Ella's well-being.
The former "Here Comes Honey Boo Boo" reality star described an aunt as someone her niece, 19 months, goes to if she's in trouble or wants something only her aunt will give her.
She gets ice cream and park visits from her aunt
Aunts take you for ice cream and to play in the park after temper tantrums. For Alana, she gets "to be fun," though she will be correcting her niece if needed.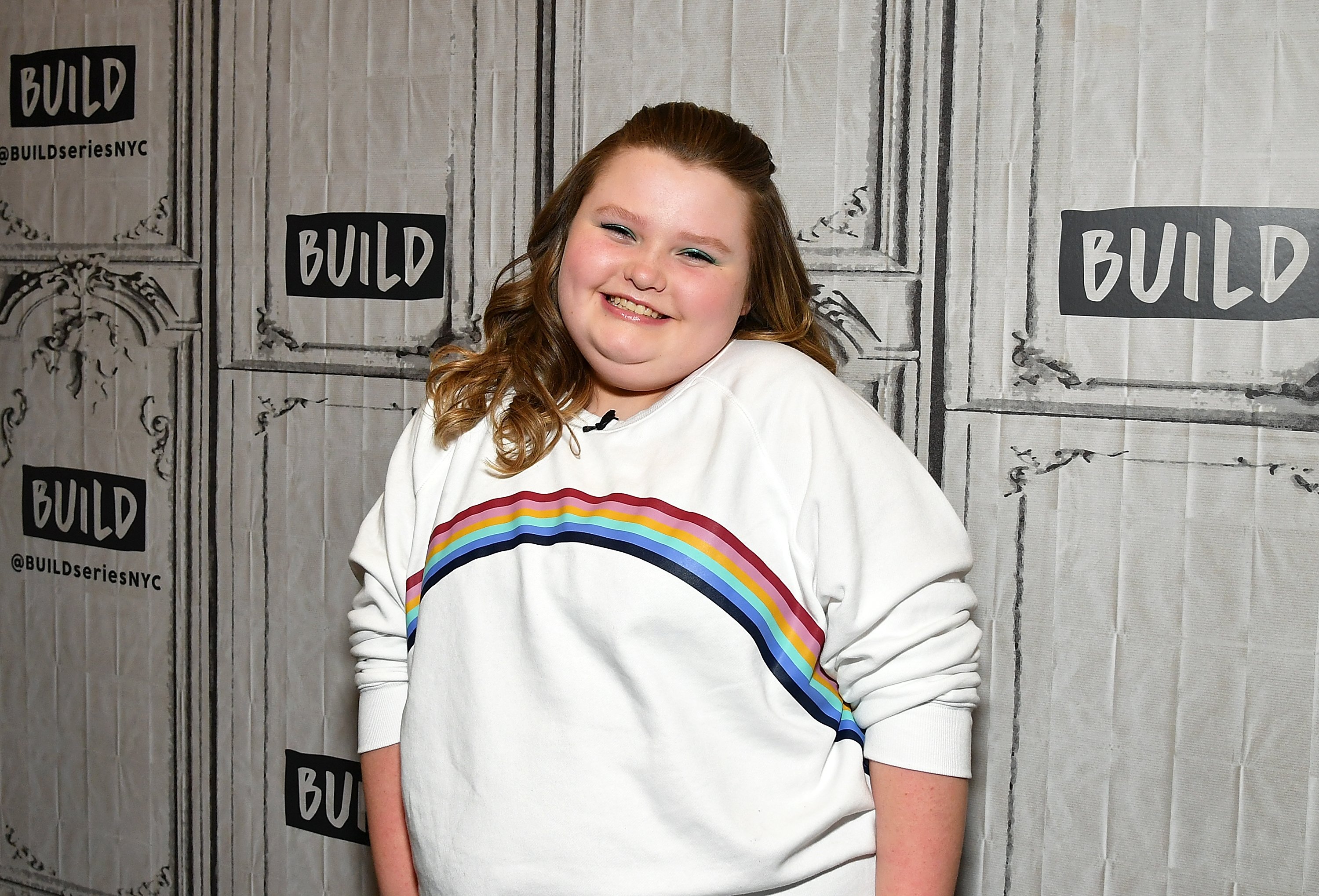 Alana "Honey Boo Boo" Thompson attends Build Brunch at Build Studio in New York City on March 14, 2019 | Photo: Getty Images
For the most part though, "the hard stuff" is handled by Ella's mom and dad. When the little cutie gets older, Alana looks forward to listening to her niece, giving advice, and encouraging her.
She went on to call the love for her niece "pure," saying its "just there" without her having to choose to show it, or to forgive or wait for reciprocation.
She finished: "I cannot wait to watch my precious niece grow into the amazing person that I know she is going to be . i love you ella." She tagged Ella who apparently has her own dedicated Instagram account.
Mama June got shut down
Among the comments was one from "Mama" June Shannon who said: "aww tink I b missing her so bad." Several people replied to her saying this wasn't true and she should do more to see them.
Alana stays with her sister Lauryn who received temporary custody of the teenager since their mother spiraled into drug use and gambling a few months ago.
June refused to leave her boyfriend Geno Doak, whom she was arrested with back in March for possession of a controlled substance and drug paraphernalia. Doak was further charged with domestic violence.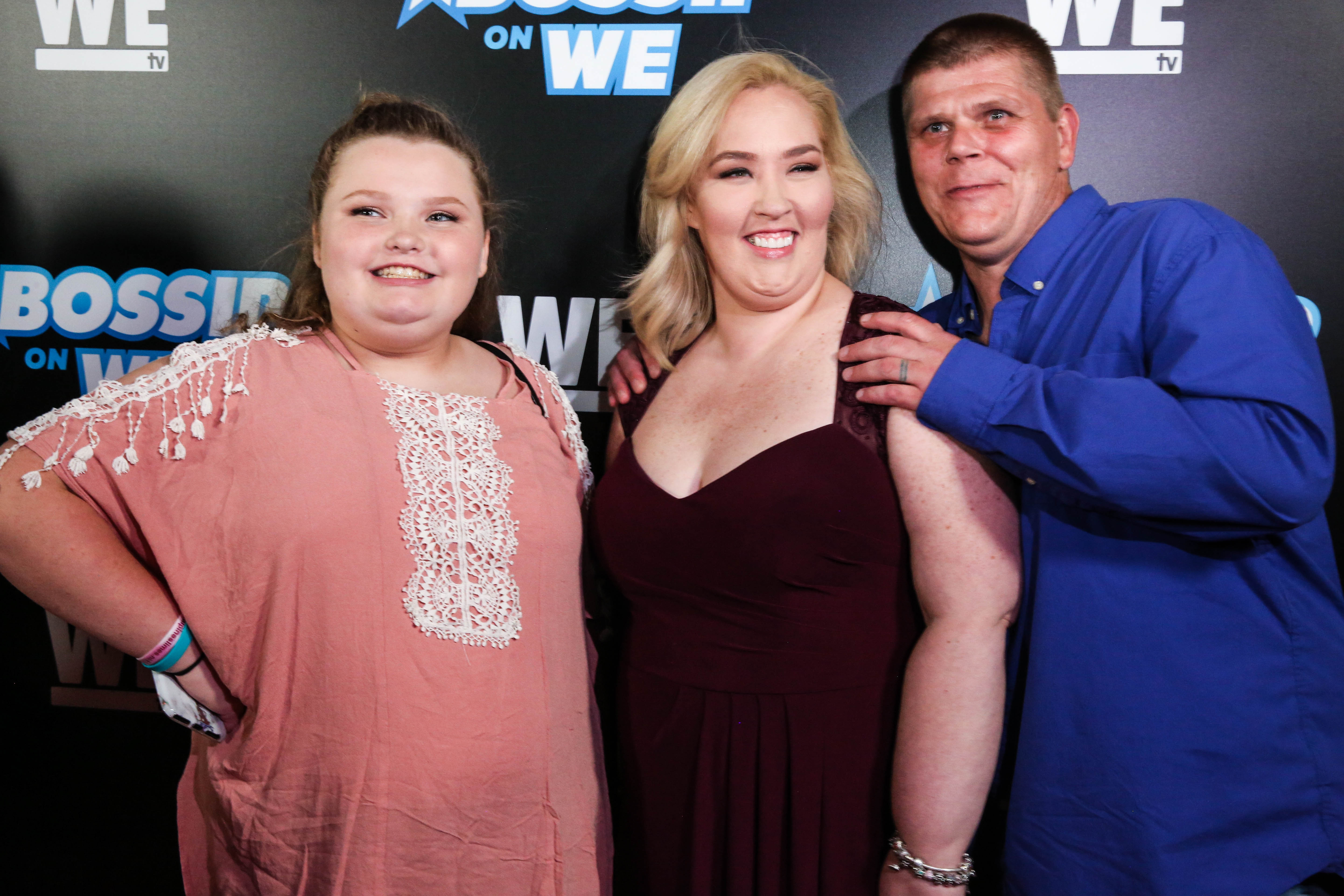 Alana Thompson, June Shannon and Geno Doak attends the 2nd annual Bossip "Best Dress List" in Los Angeles, California on July 31, 2018 | Photo: Getty Images
Soon after, Alana made it clear that she was too afraid to live with her mother during an intervention the family staged for June. The event aired on the season finale of "Mama June: From Not to Hot" in May.
Alana is "not so little" anymore
Days ago, the teenager celebrated her 14th birthday and sister Lauryn shared a sweet post in celebration. "Happy birthday to my not so little sister," she wrote.
She continued: "Today you're 14 and I'm so happy I get to spend it with you. Things haven't been the easiest lately but I promise we will get through it."
She said she was happy to be there for her sister and called herself Alana's "sister mom." The post featured a shot of Alana sticking out her tongue as both hands held her cheeks.
Mama June reportedly "chose Geno over" her daughters
Meanwhile, June is working on selling her Georgia home and plans to move in with Doak, reported E! News. According to their source, the 40-year-old may soon live in an RV.
The source claimed that June's daughters have "cut her off" because "she chose Geno over them." The house was reportedly purchased back in 2015 at a cost of $149,000.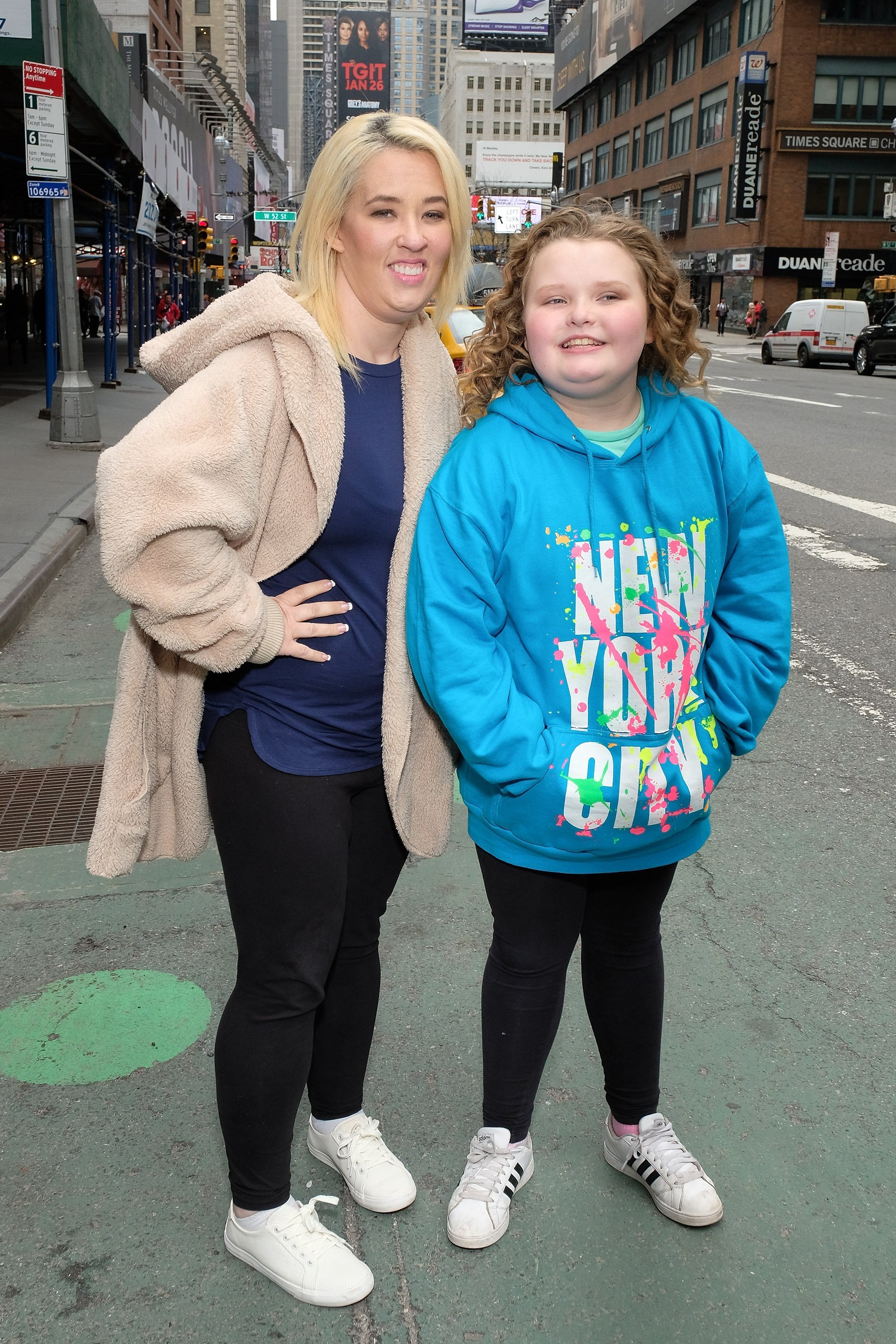 June Shannon and daughter Alana Thompson visit "Extra" in New York City on April 5, 2017 | Photo: Getty Images
If it sells, it will be the biggest sale June has made after selling random personal belongings recently. It would appear that her relationship with her own daughter is not as strong as Alana's with her adorable niece.
Please fill in your e-mail so we can share with you our top stories!