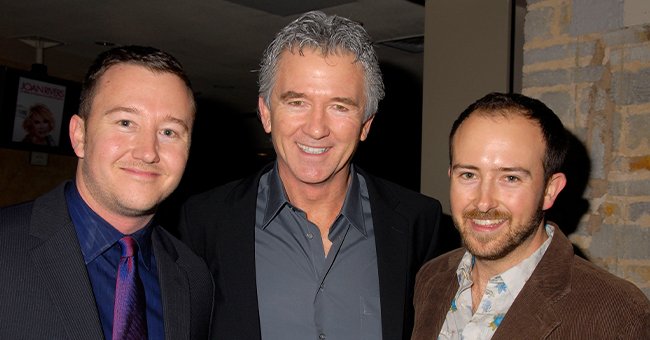 Patrick Duffy and his sons | Source: Getty Images
Patrick Duffy Is a Proud Father of Two - Meet His Adult Sons Padraic and Conor
After the death of his wife, American actor Patrick Duffy never thought he would find love again after the death of his first wife and the mother of his two sons until he met Linda Purl. He however did, and here is how it happened.
Patrick Duffy is an American actor famously known for his performance in the CBS TV series "Dallas," which aired from 1978 till 1991. He has also appeared in the series "Step by Step."
However, behind the scenes, the legendary actor is a doting father of two boys from his decades-long marriage to his wife, Carlyn Roser. Let's take a look at his beautiful family.
Veteran actor Patrick Duffy attends the Series Mania in Lille, France on May 2, 2018. | Source: Getty Images
Romance with Carlyn
Patrick was just 21 years old when he met Carlyn Roser on a bus. She worked as a ballerina and danced with the First Chamber Dance Company.
Carlyn was ten years older than the young actor, but the age difference did not deter their romance. She was also a Buddhist, and the dancer introduced Patrick to the faith.
The pair exchanged marital vows in a Buddhist wedding ceremony on February 15, 1974. They welcomed their first child, son Padriac Terence in the same year, and their second child Conor Frederick was born six years later, in 1980.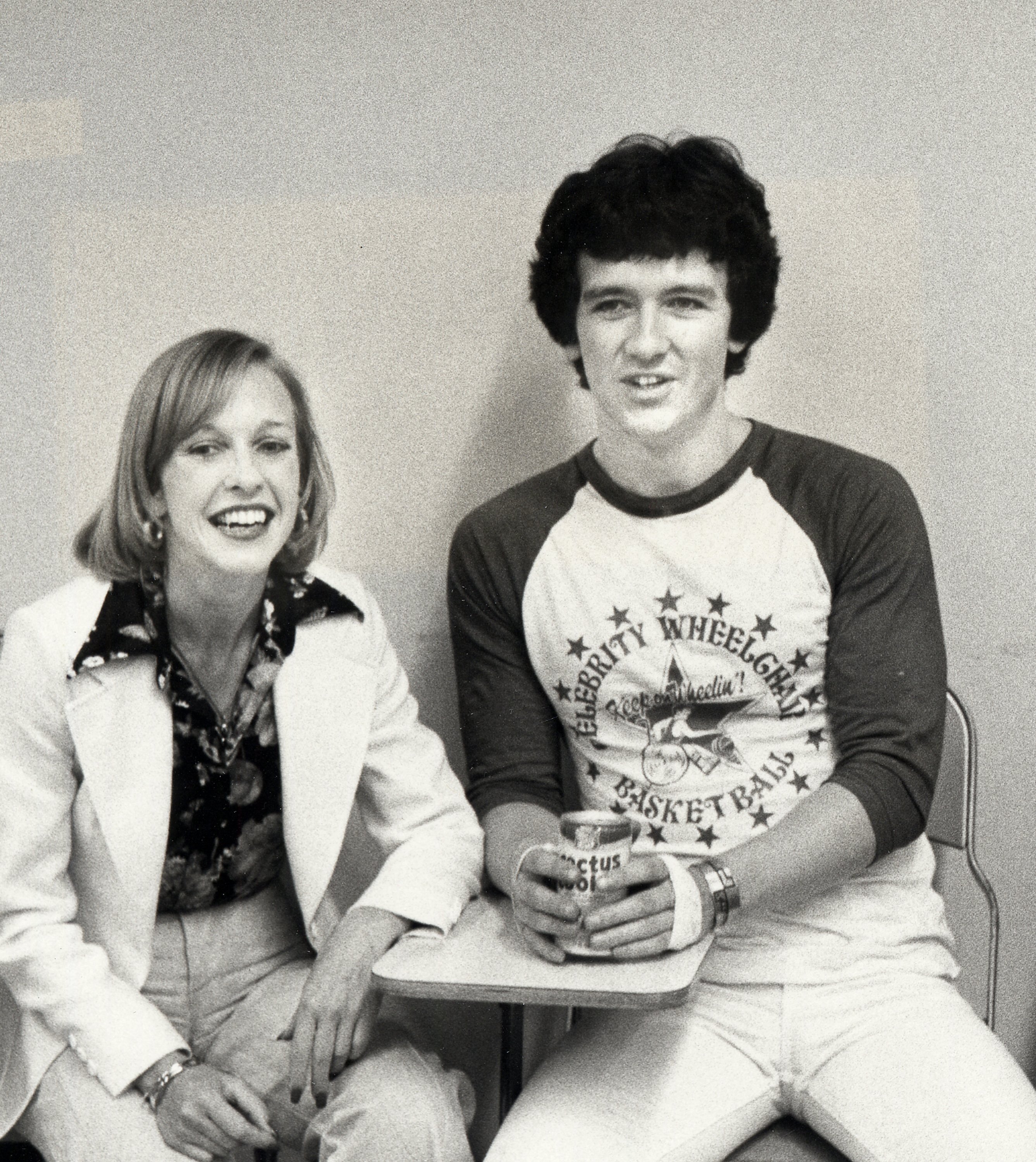 Patrick Duffy and wife Carlyn Rosser attend a basketball game at California State University on May 22, 1977 in Northridge. | Source: Getty Images
They were together for 43 years until Carlyn sadly died of cancer in 2017 at 78. On June 23, 2017, six months after her death, Patrick serenaded Carlyn with a post on his social media. He wrote:
"On this day six months ago, my heart stopped, yet I live on as she wishes. We will be together eternally. Thank you for the love and concern."
In October 2019, Patrick revealed although Carlyn is no longer around, he still feels her presence and warm spirits. The actor also knows what his late wife would have expected from him, and he is ready to live up to it.
Patrick disclosed he misses the late ballerina's touch the most even though he feels her close all the time. The actor still considers himself a married man and has spent more time with their kids since Carlyn's death.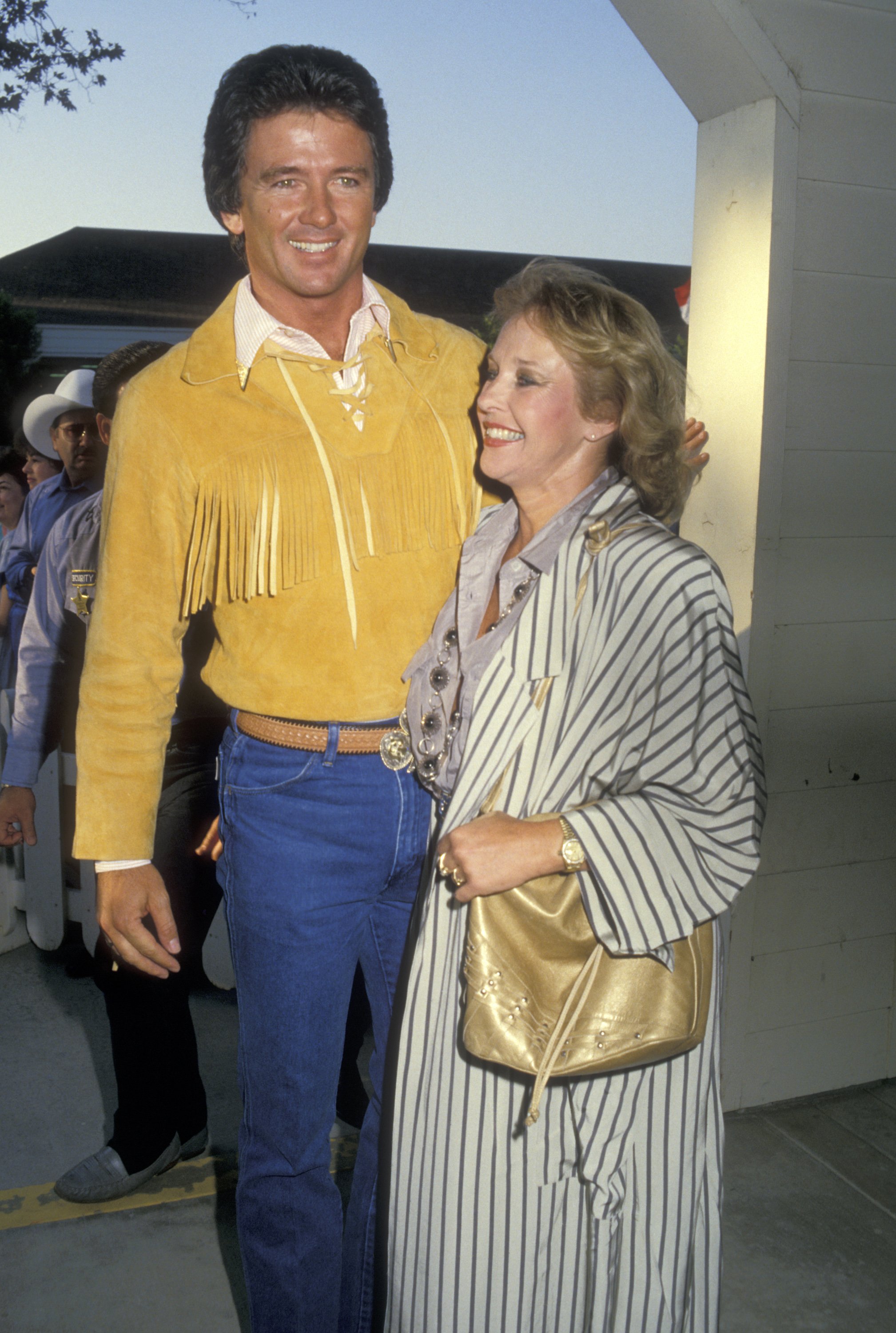 Patrick Duffy and wife Carlyn Rosser attend the Fifth Annual Golden Boot Awards on August 15, 1987 in Burbank, California. | Source: Getty Images
Their Children - Padriac Terrence Duffy
Patrick and Carlyn's eldest son, Padriac Terrence, was born in 1974. He graduated from Princeton University in 1996 with a degree in English major and a Theater certificate.
After graduation, Padriac worked in different Los Angeles theatres, including The Echo Theater, Theater of Note, The Met Theater, and Ensemble Studio Theatre.
He currently works as the managing director of the Sacred Fools Theater in Los Angeles and has been a member for over 20 years. Some of his notable plays include "The Illustrious Birth of Padraic T. Duffy," "Feet," and "The Mechanical Rabbit.
Padriac has also displayed his interest in writing. In 2009 he wrote a short play titled "Me, You, a Bag & Bamboo." He also co-wrote a parenting book titled "Daddy Drinks" in collaboration with five of his friends.
In the book, they discussed the details of fatherhood and reflect on the importance of raising a child. Away from his professional career, he is a doting father of two children from his marriage to famous Actress Emily Kosloski.
Patrick drove over 20 hours to Linda's house and kissed her.
During an interview at the Princeton Lewis Arts Center, Padraic explained how he and his wife Emily have been managing their routine now that they are parents; he confessed:
"My wife is an actor, and so the idea of routine is both necessary and also maddening. Mornings are when I usually can do writing, work on theater stuff..."
Padriac also touched on why he and Emily must continue their careers revealing that leaving is not an option. According to him, their career is not a case of trial and error, and he believes their children will understand that they did not have a choice.
Conor Duffy
The couple's youngest child Conor Duffy was born in 1980, and like his father, the young man has been forging a path as an actor in the movie industry. Conor made his TV debut as little JR Ewing on the same hit show, "Dallas," that made his father famous in 1991.
He graduated from the University of Washington with a degree in drama in 2001 and also studied at the Gaiety School of Acting in Dublin, Ireland. He has appeared in multiple top-notch movies like "The Mick and Good Girls," "Arrested Development," and "Superstore."
Behind the scenes, the University of Washington graduate is also a devoted dad to two kids, daughter Fiona Lee and son Maxwell Robert from his marriage to TV producer Emily Cutler in 2006.
Being a Grandparent
Speaking about the birth of his grandchildren, Patrick revealed his greatest pleasures now are his grandchildren because they give him similar happiness to what he and his late wife felt when their children were just babies.
The actor is also happy to use the experience to connect with his late wife, but he is careful not to try and recreate those memories; instead, he wants to fit into memories established by the children. The actor declared that his main focus is on being the best grandpa to his four grandkids.
Finding Love Again
Patrick Duffy found love again when he met Actress Linda Purl during a group text chat in 2020. Afterward, the pair started FaceTiming before moving to Zoom calls for two to three hours every night.
According to Patrick, their relationship is what one would call a Covid romance because they could not sit in the same room for almost four months, but they spoke every day.
Linda explained that it would have been impossible for them to sit for three hours chatting on Zoom if not for the pandemic lockdown.
After two and half months, the pair felt their relationship had become more than just a casual friendship, so Patrick drove over 20 hours to Linda's house and kissed her. The pair have been together since.
Patrick also called Linda the most beautiful thing in the world and revealed their relationship came as a surprise. He said: "I wasn't looking for (love), but it found me."
The actor was surprised because he never thought he would feel that way about someone ever again. The pair are also set to star in a new Broadway thriller titled "Catch Me If You can."
Please fill in your e-mail so we can share with you our top stories!