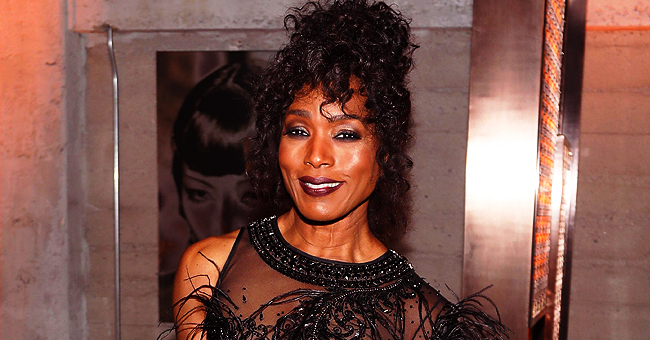 Getty images
Angela Bassett Star of 'Waiting to Exhale' Shares Video Dancing Joyously with Husband of 22 Years
Angela Bassett shows the world what it takes to keep the fires burning after 22 years of marriage.
The star of "What's Love Got To Do With It" shared a video clip on Instagram, of herself dancing passionately with Courtney B. Vance, her husband of 22 years and the chemistry between the two is palpable.
But in a country where the divorce rate is hitting 50%, what is Angela Bassett's secret to her fabulous marriage?
"Hey Everybody you good? You KNOW I'm good! My boo @courtneybvance had me dancing ALL.NIGHT.LONG! #EC60 #StTropez #oolala #westillgotit #neverlostit #GottobeREAL" Angela Bassett
KEEPING THE FLAME ALIVE
It is clear in the video that the couple keeps a sense of sexy playfulness that so many unfortunately lose after marriage.
But dancing the night away on a date with your husband or wife seems to be the answer for Angela and Courtney.
Angela Bassett turned 61 on August 16, 2019.
ANGELA AND COURTNEY MET AT YALE
The two met while studying drama at Yale, and became good friends. It was only 14 years later that the friendship turned into a romance and Courtney asked Angela to marry him.
ANGELA BASSETT'S STRUGGLES WITH INFERTILITY
After struggling with infertility issues for many years, Angela and Courtney were finally blessed by a miracle. They welcomed twins via surrogate: Bronwyn and Slater, now 13.
A RELATIONSHIP BASED ON GOD, LOVE, AND RESPECT
Angela and Courtney are open about their love and admiration for each other and admit that the rock of their relationship is their love and their devotion to God.
"I've learned that the Lord is first and that my wife is the most important thing on this earth. The decisions in our marriage aren't easier, but they are clearer because of our relationship with God," Courtney said.
And Angela agrees wholeheartedly and added that respect and negotiation are fundamental.
"God brought me a husband who loves me, but it is because I have a relationship with God, I can have a better relationship with my husband," she said.
We thank them for their amazing example and wish them many more happy decades together.
HAPPY BiRTHDAY ANGELA BASSETT
It's hard to believe that iconic actress Angela Bassett turned 61 on August 16, 2019.
The stunning star of "What's Love Got to Do with It," and "Waiting To Exhale hardly seems to have aged a day.
She was caught on camera showing her moves at her birthday celebration, and she looked amazing in a red pantsuit with a provocative cutout.
Happy Birthday, Angela Bassett.
Please fill in your e-mail so we can share with you our top stories!