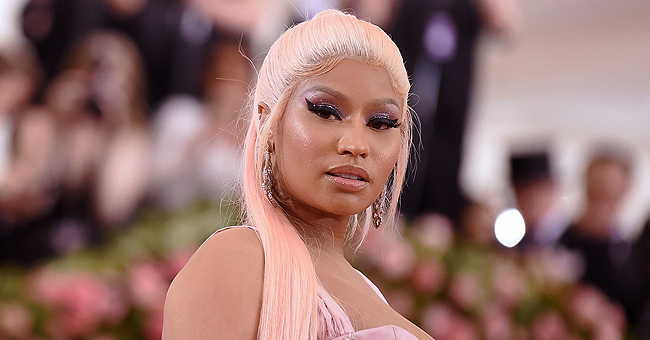 Getty Images
Nicki Minaj, 'Super Bass' Singer, Announces Retirement from Music via Social Media to Start Her Family
Nicki Minaj announced her retirement from music to start a family on Twitter, where she shocked her fans with a sudden post about her decision.
The 36-year-old has been a staple rap artist in the past couple of years, bringing to life hits like "Super Bass," "Bang Bang," and "Anaconda" among many others. However, Minaj is now ready to put aside her music career to start her family with music executive Kenneth Petty.
The Shocking Announcement
While it's been confirmed that Nicki Minaj is engaged to Kenneth Petty, rumors of her marriage to the executive have been circling due to the fact that her name on the site is "Mrs. Petty." Recently, Mrs. Petty made a shocking decision and posted it on the internet for everyone to see. On her viral tweet, she wrote of her retirement:
"I've decided to retire and have my family. I know you guys are happy now. To my fans, keep reppin me, do it til da death of me, x in the box - cuz ain't nobody checkin me. Love you for LIFE"
Fans' Reactions to her Announcement
Nicki's fans were given the shock of their life after she announced her retirement, but a lot were happy that she is finally settling down and starting the family that she's been longing to have.
Nicki's Journey in the Industry
Minaj rose to fame in 2010, after releasing hit song "Super Bass," which became a summer anthem worldwide. She went on to collaborate with Justin Bieber in his hit song "Beauty and a Beat," before releasing hit after hit until her announced retirement.
Just last month, Minaj joined LaLa Anthony and Megan Thee Stallion in shooting the "Hot Girl Summer" video, which is Megan's newest song which Nicki collaborated in.
Back in June, she also released a song entitled "Megatron," hinting that she had a new album coming soon, which would be her fifth. Now that she's announced her retirement, though, it is unsure whether or not she's decided to forgo the album altogether, or still release it as one last gift to her fans.
Please fill in your e-mail so we can share with you our top stories!