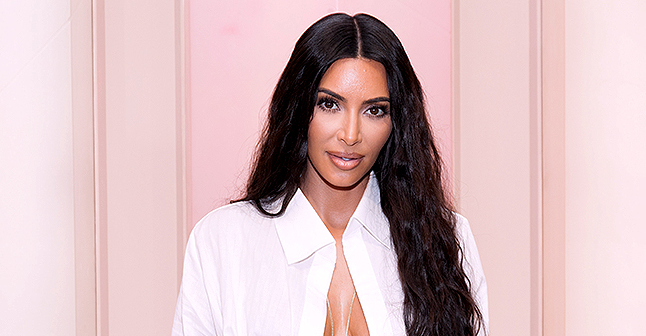 GettyImages/GlobalImagesUkraine
Kim Kardashian Claims She Leaked Her Kids News after Getting Drunk at a Christmas Party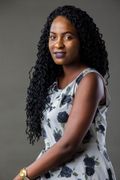 The reality TV star, Kim Kardashian-West reveals that she is responsible for leaking the news of her having her fourth child via a surrogate.
Kim Kardashian-West is no stranger to the news and tabloids. Whether it's for her role as part of the Kardashian or her new phase as a law student, she sure knows how to keep fans wanting more.
This time, the 38-year-old is in the news for leaking the story about her surrogate.
Kim made the revelation in a bonus clip from last season's "Keeping Up with the Kardashians." In the clip Kim was seated with her sister Khloé Kardashian, mom Kris Jenner and Scott Disick, and It appears the crew is out for brunch.
"It was my fault. That's why I don't drink."
Once everyone settles around the table, a conversation ensues, and that was when the mom-of-four dropped the bombshell.
During the conversation, Scott asks Kim how people got to know of her having a fourth child via surrogate. After much chiding from Khole, Kim then reveals that she let it slip that she and husband Kanye West are expecting their fourth child via surrogate.
And what's more interesting is that she's blaming it on the alcohol. In her words:
"I told someone at Christmas Eve, and I don't remember who I told 'cause I was drunk."
But the fact that she accidentally revealed the news didn't faze her. She takes the blame for the news getting out as she added:
"It was my fault. That's why I don't drink.
Kim and Kanye welcomed the baby in question in May and
according
to PEOPLE, Kim couldn't be happier about the addition to their family. In the weird baby name fashion that people have come to expect, Kim and Kanye named their son Psalm.
Before the arrival of Psalm, the couple had three children – Chicago, North, and Saint. The children are 1-year-old, 6-year-old, and 3-year-old, respectively, and the reality star has no plans for any more children, for now.
Away from news about Kim's surrogate leak, there is a new report that the mother-of-four might have the autoimmune disease Lupus.
The revelation comes after a new trailer for the upcoming season of "Keeping Up with The Kardashians" debuted. In the trailer, Kim is seen getting examined by a doctor as she says that she feels she might have Lupus.
More light will be shed on this when the new season of
KUWTK
premieres in a few days.
Please fill in your e-mail so we can share with you our top stories!