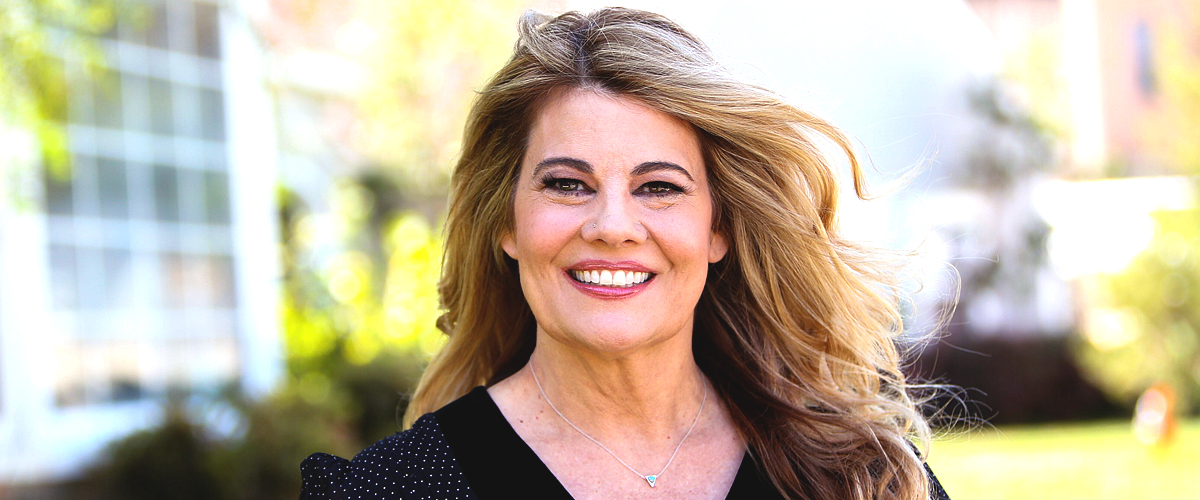 Getty Images
Lisa Whelchel's Daughter, Haven, Is All Grown up and Will Become a Mom Soon

Lisa Whelchel, the actress best known as the rich, rebellious, vain, and arrogant Blair Warner on "The Facts of Life," will become a grandmother December!
Born on May 29, 1963, Lisa's acting career began in Disney Studios when she was only 12 years old. Talent scouts in Texas recruited her to appeared as a Mouseketeer on "The New Mickey Mouse Club" from 1977 to 1978.
Lisa Whelchel's career
After working with Disney, she appeared on an episode of the ABC drama series "Family." Soon later, she landed her breakthrough role as Blair Warner on "The Facts of Life."
The show, which is a spin-off of "Diff'rent Strokes," followed the life of Edna Garrett, played by Charlotte Rae, when she became a housemother and, eventually a dietitian at an all-female boarding school in Peekskill, New York.
Lisa worked for the TV series from the moment it was released in 1979 until it was canceled in 1988. Due to her performance on "The Facts of Life," the actress was nominated to two Young Artist Awards.
However, the only awards she has received in her career is the TV Land Pop Culture Award in 2011, although it was shared with the rest of the show's cast.
Her romantic life
The same year that "The Facts of Life" was canceled, she married Steven Cauble, an associate pastor at The Church on the Way in Can Nuys California.
Together, they have three children: Tucker, Haven, and Clancy. Unfortunately, they parted ways in March 2012 after 14 years together.
Talking to People in 2012, the actress confessed that she never thought she would get divorced.
Lisa added, though, that Steve was still her best friend and that, at that point, they even saw each other every day and spent normal family time together, like holidays and birthdays, but they "just couldn't be married."
Lisa's daughter, Haven
One of the former couple's children, Haven, married Aaron Weits on October 19, 2012. As described by Haven on social media, their marriage is "delicious," "rich," "solid," and "full of intentional work."
"It would be my wish that every girl in the world would get to have someone treat them the way you cherish and honor me. I want to see every single dream you have come true. and be by your side for them all," Haven added in the caption.
Haven's first pregnancy
On June 5, after seven years of marriage, the couple took to Instagram to announce in a very creative way that they are expecting a child.
In the time-lapse clip, Haven and Aaron appeared posing together in front of a white wall while holding something in their hands. When the camera got closer, the object in their hands was easier to detail: it was a sonogram.
The following sequence showed Haven holding several balloons, and they later "threw" something to the air, making appear the phrase: "Coming December 2019."
"You are so so wanted, little one. We can't wait to be your parents. See you in December," wrote Haven in the caption.
It's a girl!
On July 25, Lisa's daughter uploaded another video using the same technique to announce the baby's gender: the couple will welcome a baby girl!
When the clips started, the wall and their shirts were blue. However, as the pair got closer, everything turned pink. The wall also had "It's a girl!" written on it. Haven's excitement was evident as she filled the caption section with dozens of girly emojis.
Lisa is as excited as her daughter about welcoming her first granddaughter! She uploaded a closer look at the ultrasound on June 12 admitting in the caption that she was "very touched by the sensitivity and empathy" of Haven.
Nowadays, Lisa is still linked to the entertainment industry. The latest project she has worked so far was as a host on "Collector's Call." Apart from that, she has released several books, including "Creative Correction" and "How to Start Your Own Mom Time."
Please fill in your e-mail so we can share with you our top stories!