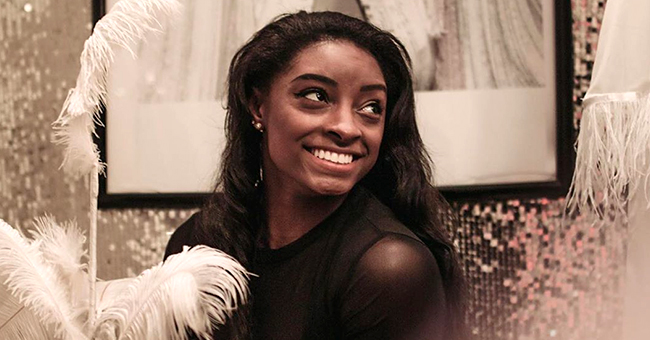 Instagram/simonebiles
Gymnast Simone Biles Stuns in Black Outfit after Brother Tevin Is Arrested in Ohio Triple Murder
Simone Biles glows in her latest photo where she promotes positivity. The 22-year-old gymnast shows no signs of heartbreak due to her brother's arrest for triple murder.
As Simone Biles' heart aches for the family of the victims involved in her brother's alleged triple murder, she's choosing "to be a legend" in her latest photo.
Biles shared a positive post featuring her beaming in black and sending out an empowering message for women: "don't be a lady.... be a legend."
The 22-year-old Olympic gymnast glows in her latest pic, showing no signs of turmoil that rained on her family after her brother, Tevin Biles-Thomas was arrested for murdering three people on New Year's Eve.
Biles expressed her sympathy for the victims of the terrible crime a week after her brother's arrest.
"My heart aches for everyone involved, especially for the victims and their families," she tweeted on September 3. "There is nothing I can say that will heal anyone's pain, but I do want to express my sincere condolences to everyone affected by this terrible tragedy."
Though she doesn't mention her brother or his involvement, she asks everyone "to please respect my family's privacy to deal with our pain."
Biles-Thomas was one of several uninvited guests that attended a New Year's Eve party at an AirBnb rental home in Cleveland where gunfire erupted and claimed the lives of three people. Police later learned that he was the gunman resulting to his arrest on August 29.
He is currently being held without bond at Liberty County Jail as he awaits his arraignment on September 13.
Biles and Biles-Thomas, who serves in the US Army, did not grow up together. They were adopted separately by their relatives. In spite of their distance, they appear to have established a closeness judging from posts of Biles featuring her brother. She even mentioned that people think they're twins.
It's unclear how far Biles will go to support her brother in his trial, if she even will. But it's possible the Olympic medalist will choose to distance herself from it.
Please fill in your e-mail so we can share with you our top stories!