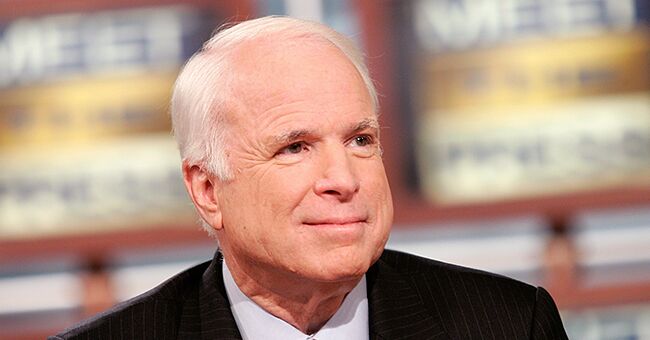 Getty Images
Meet Bridget, Late Arizona Senator John Mccain's Daughter Who Mostly Stays Behind-The-Scenes

Bridget McCain is the youngest daughter of the late Arizona Sen. John McCain. For the most part, she remains behind-the-scenes. However, she spoke out publicly for the first time against President Donald Trump's attacks on her father.
In 1991, the wife of John McCain, Cindy, brought an abandoned little girl, who needs medical treatment, to the U.S. from a Bangladeshi orphanage run by Mother Teresa. The McCains then chose to adopt her, and they named her Bridget.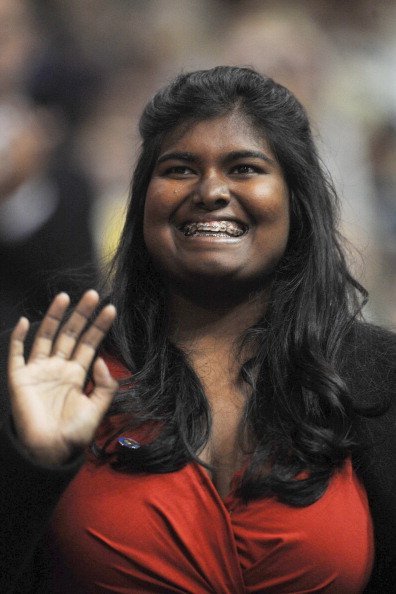 Bridget McCain at Republican National Convention in St. Paul, MN, USA, on September 3, 2008 | Photo: Getty Images
"When I disembarked carrying Bridget, John said, under his breath, 'Where's she going?' I said, 'To our house.' He laughed. 'I thought so,'" Cindy told Bazaar.
"I brought home a baby without telling him, and he not only took it in stride but loved it, immediately embracing Bridget, who shares John's very dry sense of humor, so she and her dad do pretty well together," she added. "If I hadn't taken Bridget out, I think she would have become a prostitute or, worse, died."
Meanwhile, her children ultimately accepted their new sister. "They saw no difference; they never did. Nor did she, until recently," said Cindy.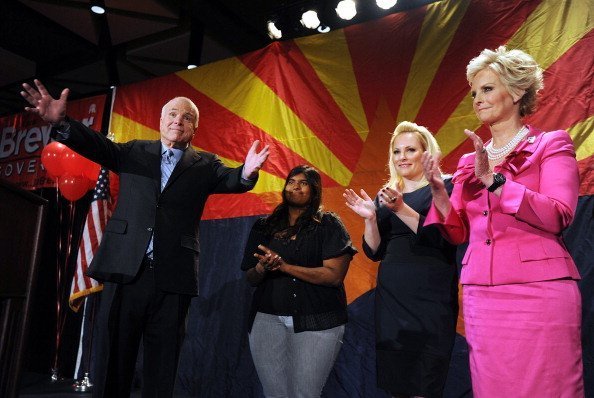 Sen. John McCain, Cindy McCain, Meghan McCain, and Bridget McCain at the Hyatt Regency November 2, 2010 in Phoenix, Arizona | Photo: Getty Images
Bridget discovered for the first time of the rumor that Senator McCain had fathered an illegitimate black child when one day she decided to look herself up on the Internet.
"She was so upset, took it so personally," Cindy told the outlet. "John and I tried to make Bridget understand that people who say things like that are very wrong; it's not what we — nor most people — are about."
"Fortunately, she's an awfully strong girl," she added. "When the family gathered to decide if we were going to run, she asked the campaign managers such specific, good questions, I thought, Whoa, okay!"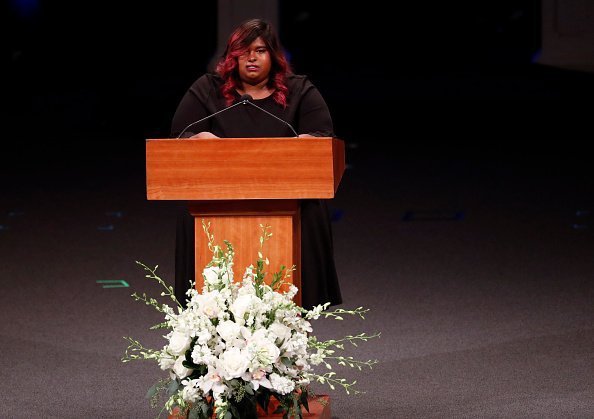 Bridget McCain speaks during memorial service at North Phoenix Baptist Church for Sen. John McCain, R-Ariz. on August 30, 2018 in Phoenix, Arizona | Photo: Getty Images
Bridget is the total opposite of her older sister Meghan McCain in a lot of ways. She doesn't take part in public interviews or TV appearances, Nicki Swift reported.
However, after President Donald Trump openly assaulted her late father's character, Bridget decided to step outside of her comfort zone.
In March 2019, Trump said he "was never a fan" of John, who passed away in August 2018 of brain cancer at age 81, as reported by NBC News.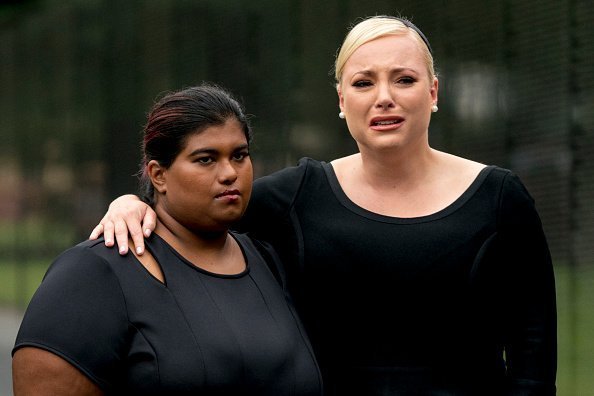 Bridget McCain and Meghan McCain at the Vietnam Veterans Memorial on September 1, 2018 in Washington, DC. | Photo: Getty Images
Since her dad couldn't defend himself, Bridget took to Twitter to do the honors, saying:
"Everyone doesn't have to agree with my dad or like him, but I do ask you to be decent and respectful."
Meghan later praised Bridget on "The View." The columnist said she believes it's courageous of her sister since she is very young and she doesn't talk publicly.
Please fill in your e-mail so we can share with you our top stories!