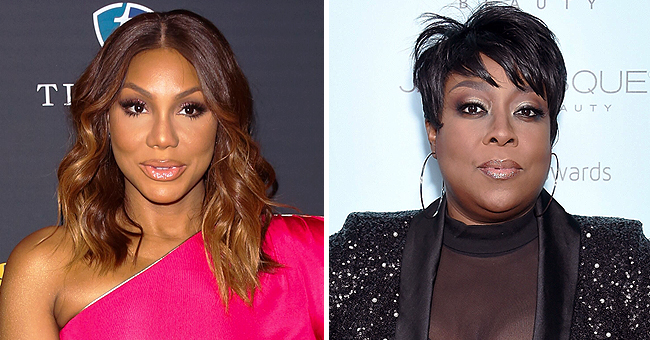 Getty Images
Tamar Braxton & Loni Love Fire Shots at Each Other on Social Media after Comments to Wendy Williams

It looks like the feud is far from over as Tamar Braxton and "The Real" co-host Loni Love fired shots at each other on social media over accusations that Love was involved in getting Braxton kicked off the daytime show in 2016.
Three years ago, Braxton was fired from her job as the fifth co-host on "The Real" and implied that her colleagues, Love, Tamera Mowry-Housley, Adrienne Houghton, and Jeannie Mai, had something to do with it.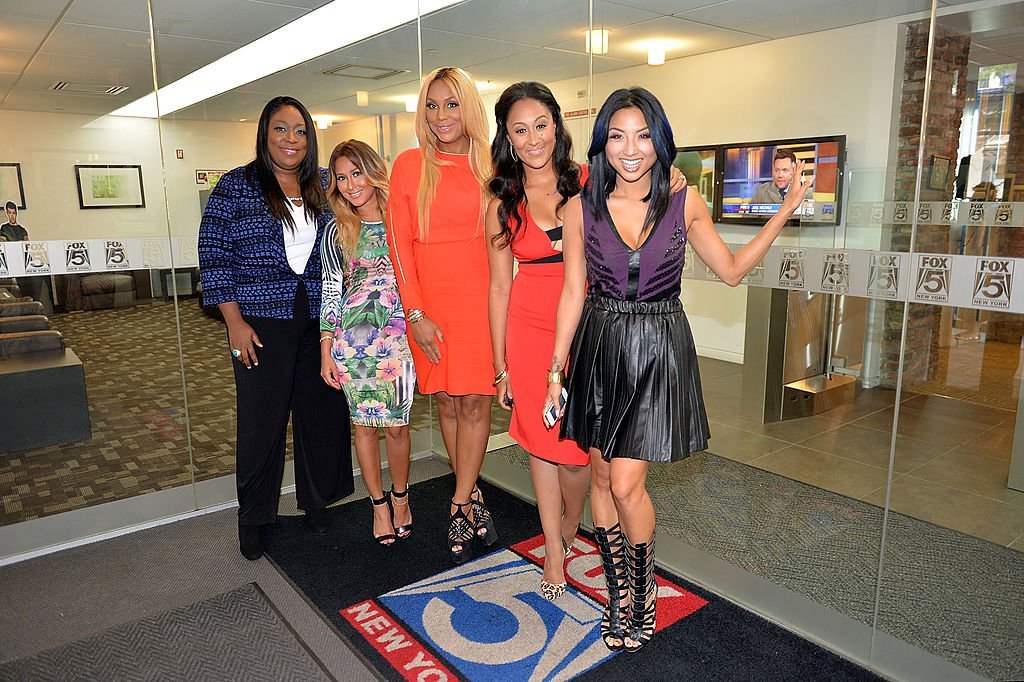 (L-R) Loni Love, Adrienne Houghton, Tamar Braxton, Tamera Mowry-Housley and Jeannie Mai in New York City on July 15, 2013. | Photo: Getty Images
THE GENESIS
The four co-hosts had always insisted that they had nothing to do with Braxton getting fired and it appeared peace was restored earlier this year when the singer posted an apology.
"Stop going on every other show. You know you want to. And bring your man!!! @tamarbraxton" ~ Loni Love
"From my sisters, the ladies of The Real, Iyanla Vanzant, old and new friends and whomever else I've EVER hurt, from being hurt. Please forgive me," Braxton captioned a now-deleted Instagram post.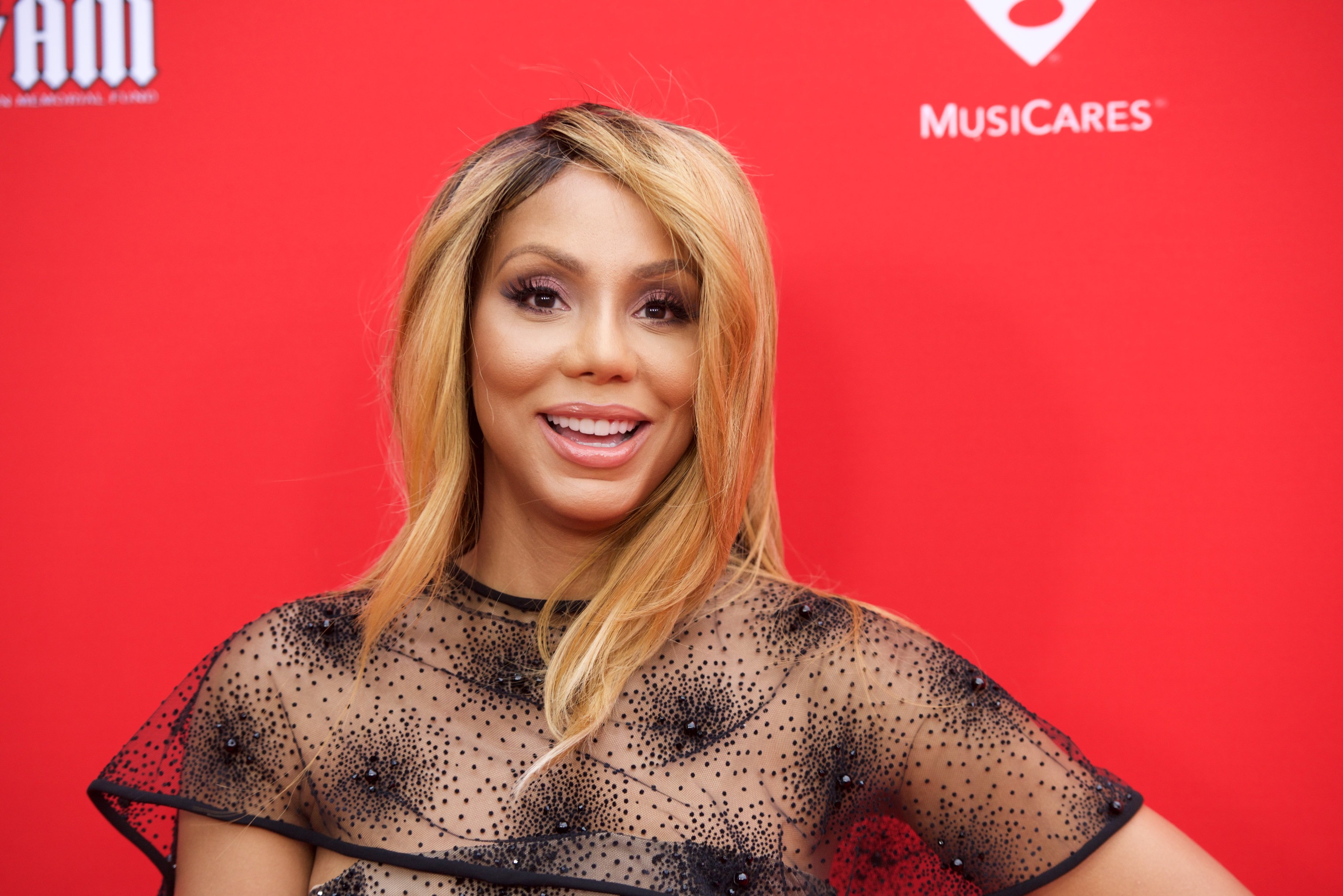 Tamar Braxton at the 12th Annual MusiCares MAP Fund Tribute Concert on May 19, 2016 in California | Photo: Getty Images
RECENT CONTROVERSIAL COMMENTS
This reportedly prompted Love, last month, to extend a guest invite to Braxton ahead of "The Real's" sixth season. All seemed to be going well until the former co-host stopped by the "Wendy Williams Show" on Wednesday.
"Cute show, but they need you, and you were done dirty," Williams said, bringing up Braxton's controversial exit from the FOX show.
Braxton then responded saying she didn't want to be "anybody's marketing tool this season" and again implied that her former colleagues had been "catty behind [her] back." You can hear Braxton's comments from the 11:28 mark in the video below.
LONI LOVE'S FIRST RESPONSE
Her remarks prompted Love and the other ladies to address the situation for the first time on "The Real."
The stand-up comedian explained that it was Braxton's apology that prompted the invite to the show for Season 6 and that no one was trying to use the former co-host as a "marketing tool."
At some point, things even got emotional as Love, and Mowry-Housley recalled the accusations thrown their way following Braxton's exit in 2016.
"Lonnie cut the BS!!! Thanks, @Wendy my sister, for having me!!!" ~ Tamar Braxton
"You are still welcome, my dear, to come on anytime," Love directed at Braxton. "It's not a big deal. Seriously, we as black women have to stick together."
BRAXTON TAKES THE FIRST SHOT
Unfortunately, Braxton wasn't convinced and responded via Instagram with a screenshot of messages from an undisclosed sender claiming to have found out Love wrote letters to have her former colleague fired.
"When the guilt settles... Lonnie cut the BS!!! Thanks, @Wendy my sister, for having me!!!" Braxton wrote before deleting the post. "U may not have an Emmy YET, but the girls are SURELY watching."
LOVE FIRES BACK
Love then showed up in the comment section with a reply: "Who writes letters? Who sent this? Let's talk it out. Stop going on every other show. You know you want to. And bring your man!!! @tamarbraxton"
But Braxton was not done. She next shared a clip of Ts Madison, and Khia insulting Love and captioned it: "Sorry, I only go on shows with ratings, plus you do enough talking about me."
GETTING CONFRONTATIONAL
That was when things seemed to go south as Love's next response hinted at confrontation:
"I know you are scared, Tamar, but if you are going to accuse me of something, do it to my face. But you can't handle the truth. I thought your apology was sincere, that was why I wanted you to come on the show. I can't wait for your next funny meme. Let's go Sis!!! @tamarbraxton"
We hope these women can work together towards reconciliation and put an end to this unhealthy back-and-forth.
Please fill in your e-mail so we can share with you our top stories!