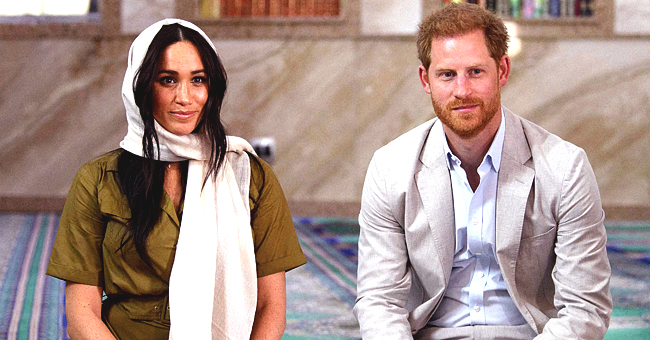 Getty Images
Meghan Markle & Prince Harry Addressed Stigma around Mental While on a Royal Tour of South Africa
Meghan Markle and Prince Harry got candid about mental health issues during a beach event in Cape Town, saying, "We are all trying to find optimism."
The Duke and Duchess of Sussex, Prince Harry and Meghan Markle got candid while attending an event at Monwabisi Beach, Cape Town, hosted by the nonprofit, Waves for Change.
The organization works with local surf mentors to provide mental health services to young people living in under-resourced communities.
EVERYONE HAS EXPERIENCED TRAUMA
Prince Harry, who led the conversation, said that when it came to mental health, the stigma lies in terming it an illness. He noted that everyone has "Mental health" and could have "Mental illness."
The Duke added that mental health issues stem from the things people are exposed to, and their experiences. He said:
"Everyone has experienced trauma at some point during their lives."
Before admonishing that:
"We need to try not to eradicate it, but to learn from previous generations. So, there's not a perpetual cycle."
MENTAL ILLNESSES DOES NOT DISCRIMINATE
Markle, joined in at this point, calling the deniability people tend to exude towards the issue of mental illness, a "Global Issue." She said that mental health issues do not discriminate, and it doesn't matter where a person lives in the world.
She continued:
"No matter where in the world, everyone is dealing with a version of the same thing."
She added:
"It doesn't matter where you are, we are all sort of trying to power through, and find some optimism."
Mental health issues are vital to Prince Harry, and Markle; they are touring South Africa, with their son Archie. In 2017, the Duke admitted during an interview on Bryony Gordon's podcast, "Mad World," that he battled it for most of his life.
PRINCE HARRY IS MAKING A DOCUSERIES ABOUT IT
The Royal told "The Telegraph" reporter that suppressing his emotions after losing his mom, Princess Diana at a young age affected his mental health.
After going through what he described as "Total chaos" in his 20s, the dad-of-one sought help and underwent therapy.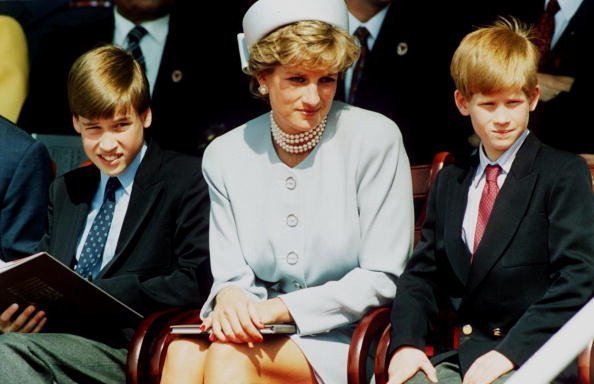 Princess Diana with her sons Prince William and Prince Harry attend the Heads of State VE Remembrance Service | Photo: Getty Images
Now, the Prince together with Prince William, and Kate Middleton co-run the charity, Heads Together, and in April, he signed on to create, and co-produce a docu-series focusing on mental health issues with Oprah Winfrey.
The show would air on Apple TV + and will premiere in 2020.
Please fill in your e-mail so we can share with you our top stories!