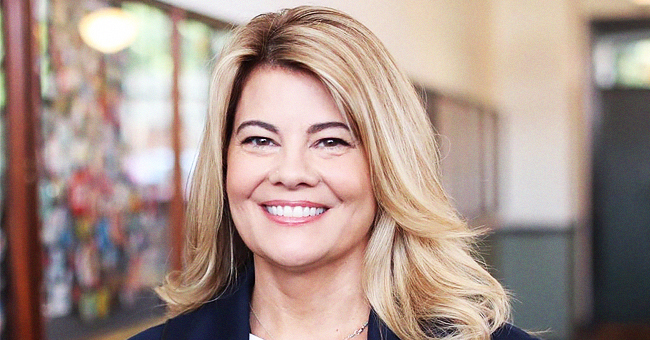 instagram.com/lisawhelchel
'Facts of Life' Star Lisa Whelchel Shares Pics from Daughter Haven's Baby Shower and Reveals Her Grandbaby's Name

Lisa Whelchel is about to become a grandma, and she shared photos from her daughter's baby shower on social media. She revealed the baby's name.
Lisa Whelchel is excited about becoming a grandmother, and can't wait to welcome her granddaughter, whose name she revealed in an Instagram post.
The excited actress shared photos from her daughter, Haven Weits', baby shower, that featured a buttercream cake with the words, "The future is female," wrapped gifts and lots of baked goodies.
The photo slide also showed Whelchel, the soon-to-be mom, her husband, Aaron Weits, and other guests, smiling as they posed for pictures, and sat in a circle for what appeared to be a game of charades.
In the accompanying caption, the actress wrote,
"Showering [Haven] with love, gifts, and games (of course!) as we count down the days until we get to meet Eisley Virginia Weits."
Whelchel's daughter has shared her pregnancy journey on Instagram. In one post, Haven shared a sonogram of her baby sleeping, writing in the caption,
"Hi little baby, I'm so curious to know you and your unique personality."
In another, shared in June, the expecting mom revealed in a video with her husband, that her baby is due in December, and in the caption, the actress's daughter wrote "They" can't wait to meet Eisley.
The baby is Haven and Aaron's first child, and the couple who had an outdoor wedding are excited about becoming parents. The soon-to-be mom can learn a lot from her mother, who is a mom of two girls.
Asides from Haven, the "Facts of Life," star has another daughter, Clancy Cauble. The latter shares a strong resemblance to her mother, and the two appeared in 2016, TV movie, "Hearts of Spring."
Clancy whose job title, according to a Facebook post by her mother is "Head of social goodness," is the only child of the actress, who has shared a screen with her. Whelchel shares her kids with her ex-husband, Steve Cauble.
The two separated after spending 24 years married in 2014. The divorce impacted the actress so much she joined "Survivor." In an interview at the time, she said,
"Going out to Survivor was helpful for me, to divert my attention from the loss."
"We will always be friends and family."
Whelchel rose to fame in "Facts of Life," and it remains her most notable work. She kept in contact with most of her castmates, and on Instagram, she wished Charlotte Rae a happy birthday before she passed way in 2018.
Please fill in your e-mail so we can share with you our top stories!