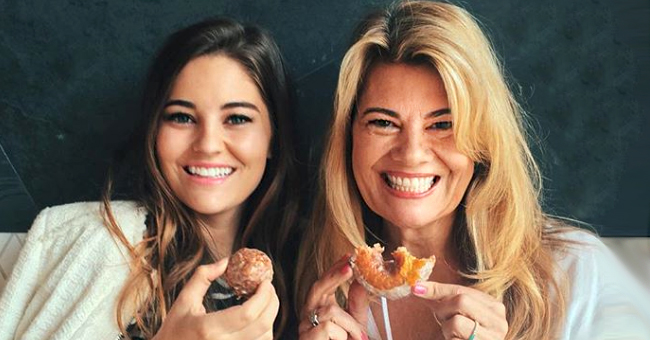 instagram.com/havenweits
'Facts of Life' Star Lisa Whelchel's Pregnant Daughter Haven Poses in Overalls in Her 28th Birthday Pic
Lisa Whelchel's daughter recently turned 28, and she posed for a birthday photo in cream overalls; she looked stunning.
Lisa Whelchel's daughter, Haven Weits, is pregnant, happy, and just turned 28. To mark the day, she shared a mirror-selfie photo on Instagram dressed in cream overall, a white top, and white sneakers.
Haven held her hair up in a ponytail and placed her right hand on her baby bump, giving her a stunning look. She wrote in the caption:
"28. It was on this exact day two years ago that I woke up on my birthday, and just knew I was ready to be a mom. It took a different timeline than I hoped, but miss Eisley Weits, you are worth all the wait."
Since Haven found out about her pregnancy, she has shared details of her journey with her followers. In June, she shared a photo of a sonogram on Instagram and noted in the caption that she and her baby love to fall asleep unexpectedly.
In another, she used an adorable video that featured herself, and her husband, Aaron Weits, to reveal her baby is due in December.
The soon-to-be mom and the man she married in an outdoor ceremony, are excited about their baby girl, and Whelchel will be there to help them with whatever they need.
Whelchel shares Haven with her ex-husband, Steve Cauble. The former couple has two other children; a son, Tucker, and daughter, Clancy.
The actress and the latter, share a striking resemblance, and mannerism too. In 2016, they appeared together in "Hearts of Spring," and speaking to "People" about it at the time, the mom-of-three said:
"it just felt normal working with her; the chemistry is definitely there."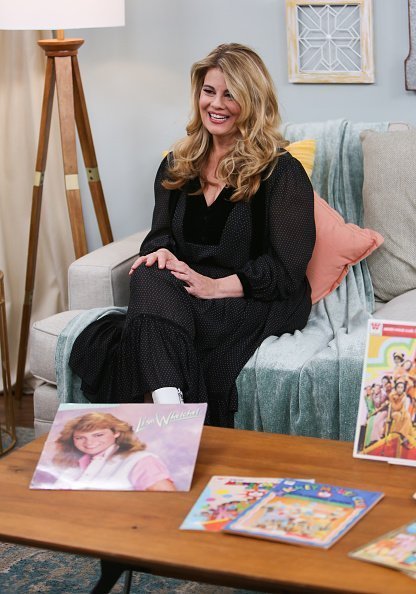 Lisa Whelchel visits Hallmark's "Home & Family" at Universal Studios Hollywood in Universal City, California | Photo: Getty Images
Four years earlier, the "Facts of Life," star took part in "Survivor," and credited the TV series for helping her overcome the pain of her divorce from Steve. The actress never thought her marriage would end, and felt like she suffered a huge loss. She said:
"I never thought it would happen to me, and it's painful to realize it was not going to work out."
In 2018, Whelchel suffered another devastating loss when her "Facts of Life," co-star, and the famous on-screen housekeeper, Charlotte Rae, died in her 90s. Before her demise, the actress wished Rae a last happy birthday with a heartfelt post on Instagram.
With all Whelchel has endured, the one silver lining through it all is her children who have always been there for her, and when Haven's baby arrives, the actress will have something to celebrate.
Please fill in your e-mail so we can share with you our top stories!