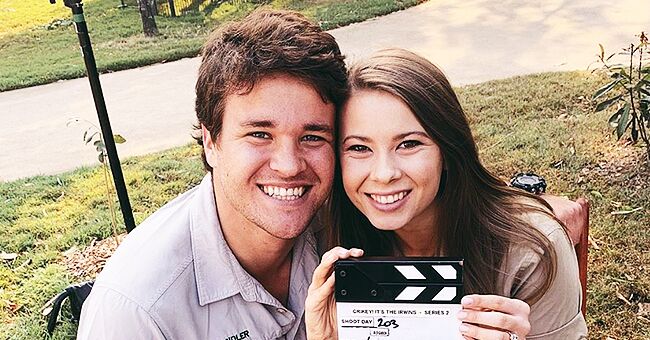 instagram.com/bindisueirwin
'Crikey! It's the Irwins' Star Bindi Irwin & Fiancé Chandler Powell to 'Incorporate Khaki' into Their Wedding: Report
Bindi Irwin and Chandler Powell have agreed to have a unique touch to their wedding theme next year: "We are definitely going to incorporate khaki."
It's been two months since Bindi Irwin announced her engagement to Chandler Powell, but the two have already been busy planning their wedding next year.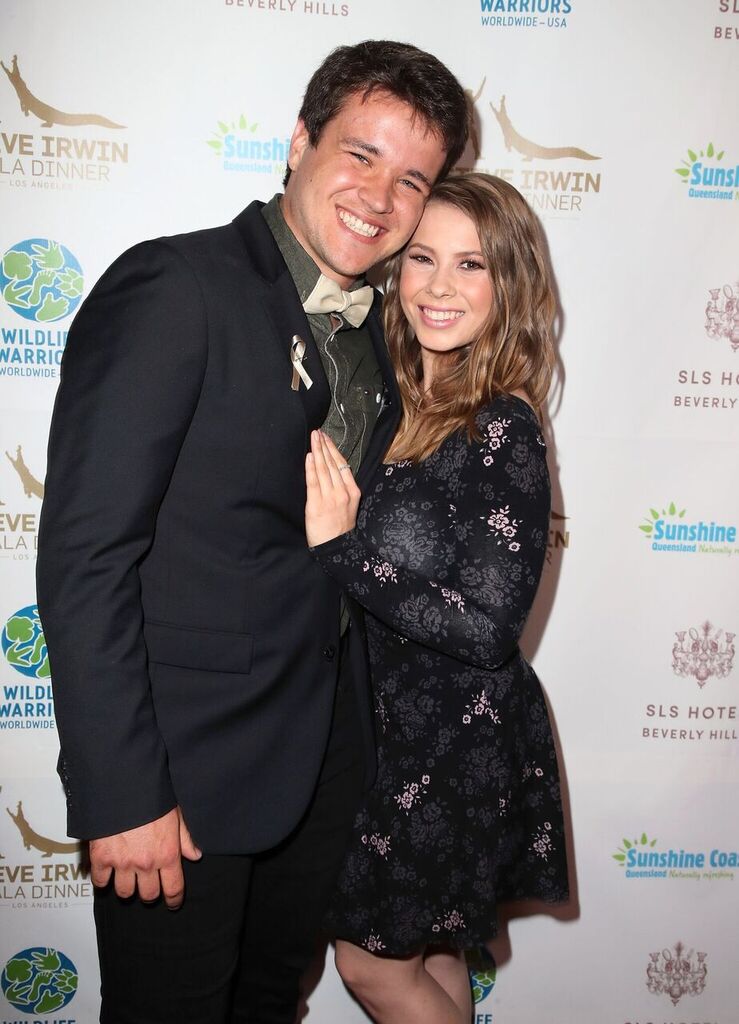 Chandler Powell and Bindi Irwin attend the Steve Irwin Gala Dinner. | Source: Getty Images
Although not much detail has been revealed about their special day, there is something the couple agreed on for their wedding -- and it's to have a touch of khaki. Powell told Us Weekly:
"We are definitely going to incorporate khaki."
THE WEDDING DRESS
With this concept in mind, many began to wonder if the bride-to-be also plans to veer away from the traditional white dress, and instead replace it with a khaki one. Irwin responded:
"People keep asking if I'm going to wear a khaki wedding dress. I'm not sure. I'm not sure whether I'm going to take it to that extreme. Maybe some subtle hints of khaki."
However, the zookeeper already chose a dress, which she gave a preview of on social media. Irwin showed the tip of her arm covered in a full-length white lace sleeve in the post, which read: "I said yes to the dress."
THE GUESTLIST
While the guest list will include some celebrities, the couple decided to have animals with them too, given that they are part of the family. Also, it can't be avoided as the venue they chose is the Australia Zoo itself.
Powell said that "there will definitely be animals" during the wedding, which will be held "at [the] Australia Zoo, so we have to involve all of our families."
Their choice of location is a place close to the animal-lovers as it is where they first met and where Chandler popped the question on the same day as Irwin's 21st birthday.
WEDDING DETAILS
Irwin also plans to honor her late father, Steve Irwin, during her big day by having her only sibling, Robert, walk her down the aisle in his place. The young conservationist said:
"I think that for me, it'll be really important that Robert walks me down the aisle. That's something that I really want to do."
THE PROPOSAL
Powell proposed to Irwin last July, after months of fans speculating them getting married. On Friday, Robert revealed that the 25-year-old practiced the proposal on him first before actually asking his older sister. He shared:
"Before we did it, Chandler came up to me, and of course he asked mum and I for our permission. So I stood in for Bindi and mocked up where he was going to propose. And Bindi hasn't even seen this photo!"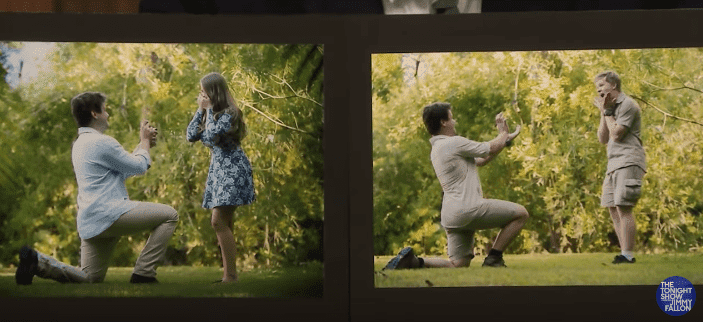 Chandler Powell practices his proposal to Bindi Irwin. | Source: Youtube.com/TheTonightShowStarringJimmyFallon
After years of being together, Powell and Irwin are finally going to exchange their vows in 2020, before their family and friends.
Please fill in your e-mail so we can share with you our top stories!