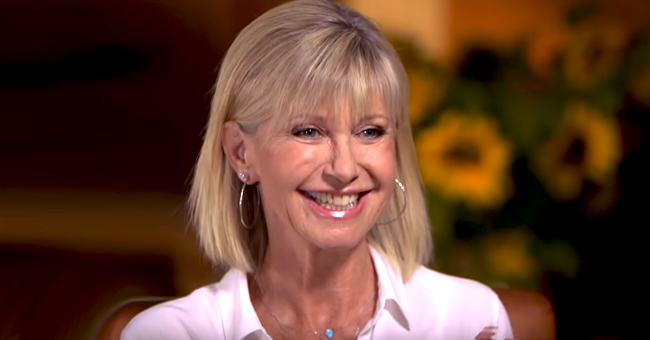 youtube.com/BS Sunday Morning
Actress Olivia Newton-John Proved to Gayle King That Her Iconic Tight Black Pants from 'Grease' Still Fit

For veteran singer-songwriter Olivia Newton-John, age is nothing but a number as she discloses that she can still fit into her signature leather pants from famous classic "Grease."
CBS Sunday Morning's Gayle King recently interviewed Olivia Newton-John. The award-winning singer chose to wear her Iconic "Grease" outfit.
OLIVIA IS SET TO AUCTION HER FAMOUS GREASE OUTFIT AND MANY MORE OTHERS
Olivia left King dumbfounded when she came out of the dressing room wearing the black leather pants, which was widely recognized as her signature outfit.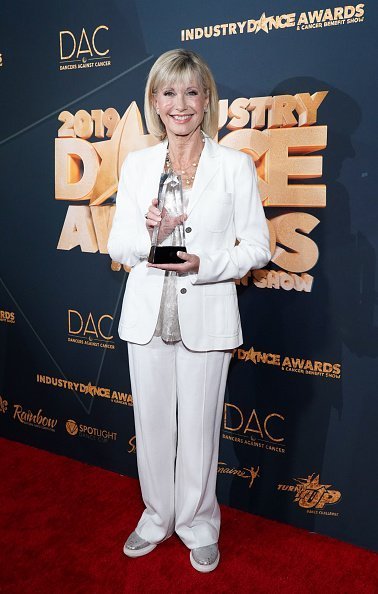 Olivia Newton-John attends the 2019 Industry Dance Awards at Avalon Hollywood in Los Angeles | Photo: Getty Images
Humorously, Olivia shared the secret to how she has always managed to get the skin-tight pants on while filming the famous classic, "Grease."
The 71-year-old honestly explained:
"I was a pretty skinny girl, and they were the perfect fit for me except the zip was broken, so they would stitch me into them."
Olivia further disclosed that to prevent awkward situations like an urgency to use the bathroom, she tried not to drink too much water during filming. Luckily, fans now have the opportunity to share Olivia's experiences.
The leggy star has decided to put the pants, and many other notable outfits from her entertainment career, up for auction.
Profits made from the sale will reportedly go to raise money for the Olivia Newton-John Cancer Wellness and Research Center in Melbourne, Australia.
OLIVIA BATTLES CANCER – YET AGAIN
Olivia founded the cancer research center amidst her seemingly constant battle with breast cancer. Reports share that the gorgeous star was first diagnosed with the terminal disease in 1992.
The cancer has, however, resurfaced, and this makes it the third time for Olivia. While the disease went into remission after first surfacing in the early 90s, it resurfaced in 2012, but she beat it yet again.
Unfortunately, Olivia received news of her cancer returning yet again in 2017 with doctors explaining that it has metastasized and spread to her bones.
Olivia labeled the pain sometimes unbearable and explained that she uses marijuana to ease it. Despite the many possible complications of the metastasizing disease, Olivia expressed optimism.
Olivia told King:
"It's almost like — I think I know what the statistics are. And if, and, but I put them away. But I'm gonna live longer than that. I've made that decision. And I don't buy into the statistics 'cause I think they can make you really nervous."
She further disclosed that she is still happy, feels lucky, and especially "grateful." Olivia made an admirable front as she explained that she has "much to live for," which keeps her in high spirits.
Please fill in your e-mail so we can share with you our top stories!