Inside 'Tootsie' Actor Dustin Hoffman's Marriage That Has Lasted for Nearly Four Decades
After decades of marriage, Lisa and Dustin Hoffman still grow closer as a couple. A story of love, commitment, and a knowing that brought, and kept them together all these years.
Lisa and Dustin's respective families knew each other, as Dustin's mother and Lisa's grandmother were friends. Before he became an actor, Dustin studied to become a classical pianist and played at Lisa's parents' wedding, with Lisa's mother pregnant with her at the time.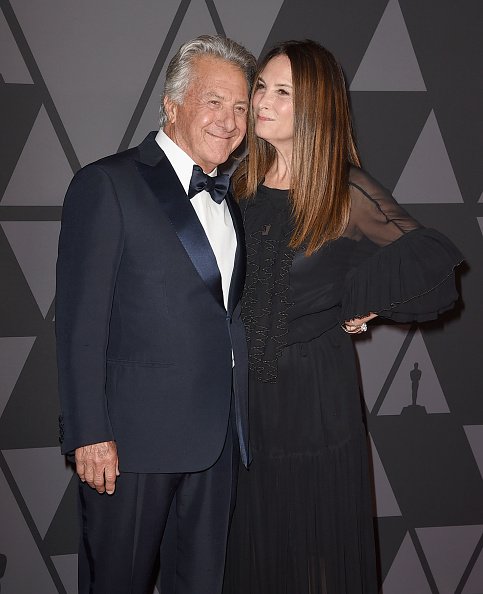 However, the two didn't meet until the then-ten-year old Lisa, and the then-twenty-seven-year old Dennis ran into each other at a family barbecue.
During an interview in 2007, Lisa recalled the day clearly and said, "Dustin was telling us jokes, playing the piano and encouraging me to dance around the living room. After we got together, my grandmother reminded me that later that day I had said, 'I hope he waits for me because I want to marry him.'"
After realizing that he is not cut out to be a classical pianist, Dustin left Los Angeles for drama school in New York, and Lisa only saw him during the times he visited family.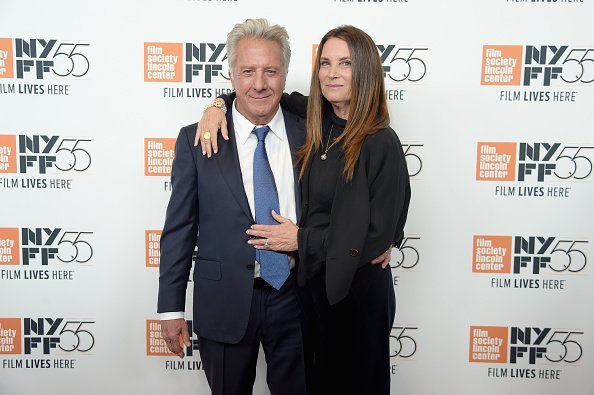 During that time, Dustin married the actress Anne Byrne, but their marriage fell apart eleven years later, and they divorced in 1980. Lisa, on the other hand, went on the graduate in psychology at Colorado University and attended law school.
When Lisa's grandfather passed, Dustin went to pay his respects. But the moment the two saw each other after all those years, their chemistry sent sparks flying. After going on their first date, Lisa and Dustin knew they would spend the rest of their lives together.
"Dustin asked how many children I wanted. I said six, and he said he had two already, so would four be OK. And that's exactly the way it has played out," Lisa said.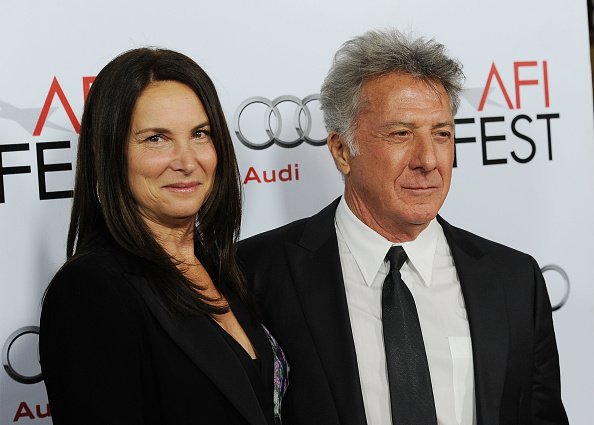 The couple got married in 1980, the same year Dustin won an Academy Award for "Kramer vs. Kramer," and Lisa finished law school a year later even though she knew traveling around with her actor husband won't make a law career possible.
Three weeks after taking the bar exam, Lisa gave birth to their first child together and son, Jake. Born with Hyaline membrane disease, Lisa turned all her attention to their newborn.
The couple later added another three children, Becky, Max, and Alexandra to the family fold. As Dustin established himself as an A-list actor, the family traveled with him all over the world to different shooting locations.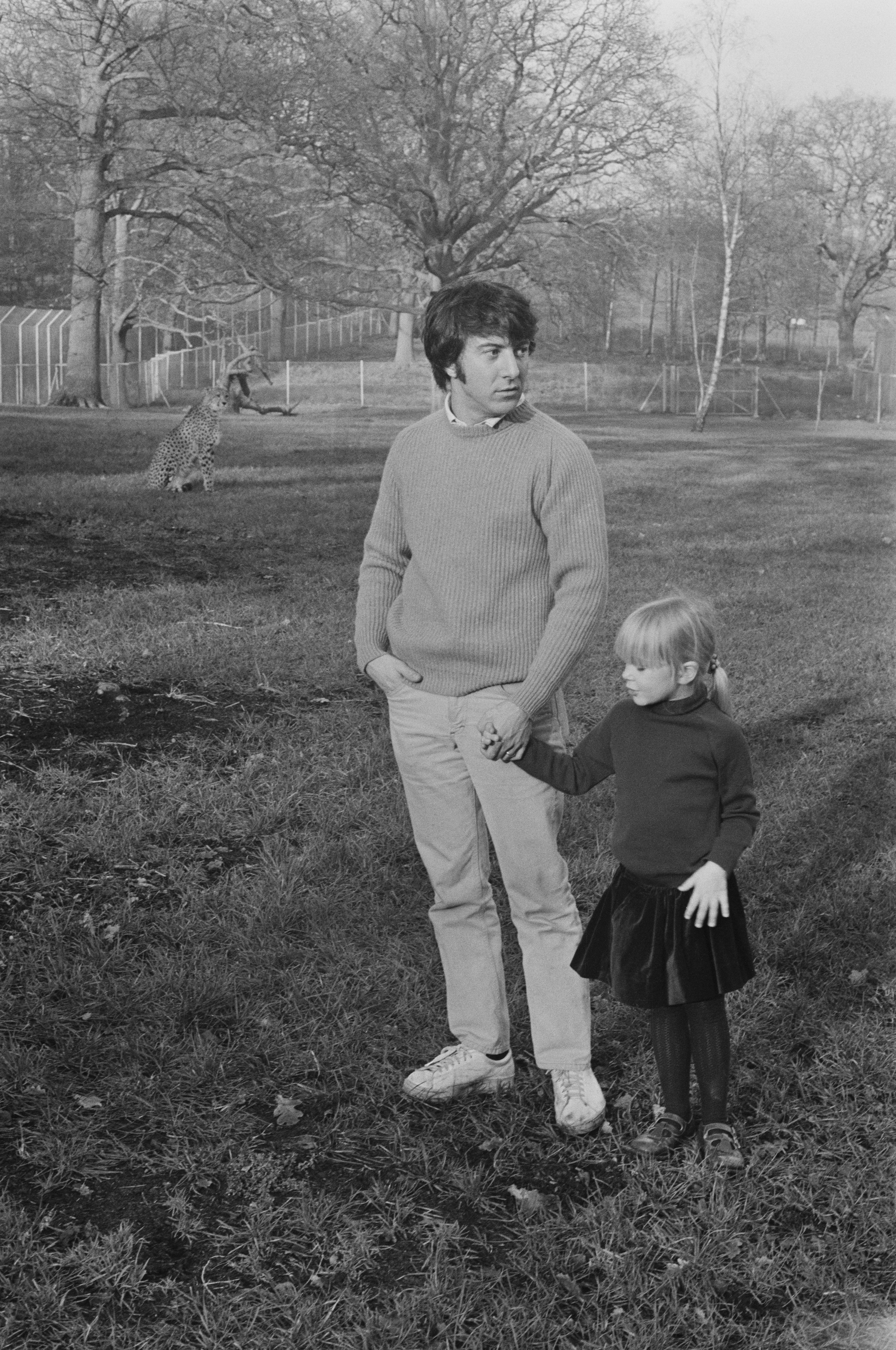 "Our values are traditional," Lisa said. "It was important to Dustin that we were together as a family. For both of us, that was the point of being married. Our priority was to be with the kids."
Living in what Lisa calls "Dustan Hoffman world" caused her to avoid the limelight where possible, but it had a positive effect on the children. Being on set with their father taught them a good work ethic, and given the opportunity to play extra's from time to time allowed them to explore their creativity. 
After the children grew up and started building their own lives, Lisa decided to rediscover herself and find something of her own to sink her teeth into.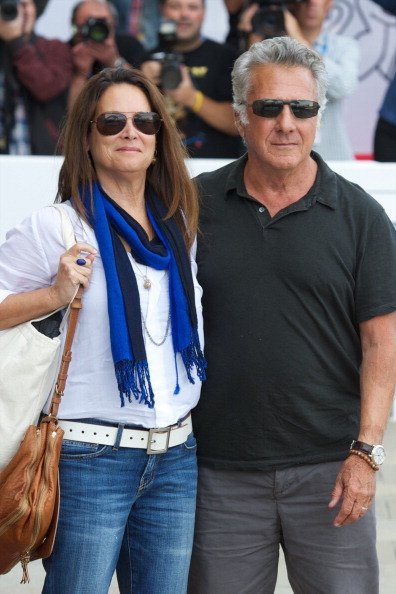 The idea of Lisa Hoffman Beauty came to Lisa in a dream. Traveling frequently around the world had Lisa do a lot of packing, and she came up with an idea to make her life more comfortable.
She created a collection of numbered single-use pouches for beauty products such as cleansers, toners, moisturizers, eye, and lip creams so they can be used in the right order and conveniently in the right amounts.
The company grew to include several skincare products over the years with the help of a leading US skincare specialist that helped bring her ideas to life.
But Lisa is careful about how she strengthens and expands her brand, and would rather spend money on the product itself than forking out significant amounts for things like photoshoots.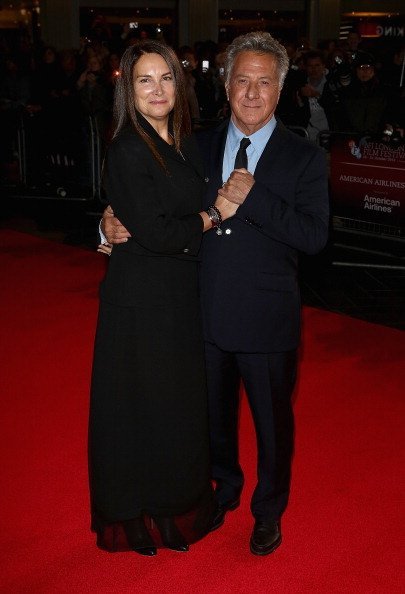 "If I'm on Lisa Hoffman business, believe me, I'm flying economy." Lisa elaborated. "I'm very hands-on – I always have been, as a student, as a mother – and so I am with this company, too."
Dustin and Lisa spend most of their time at their Los Angeles home, but they also have two other homes, one in New York and another in London, because Dustin loves theatre. 
During an interview in 2007, Dustin elaborated on his feelings for Lisa after being married for decades and said, "We've been together for almost 30 years, and the scary part is, it feels like we've been together just a week."
However, Lisa pointed out that marriage still requires work, despite the surety that they will spend the rest of their lives together.  "We work hard at it," she told Closer Weekly in 2017. "I knew I was going to end up with Dusty, and that my life would be traveling around with him."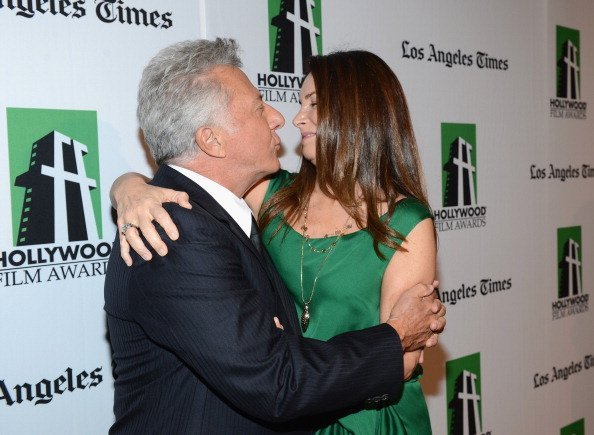 Even though a good portion of their lives involved traveling around the world due to Dustin's acting career, he never made a point of encouraging their children to see his work and explained:
"Growing up, they made fun of me because I'd say, 'Let me put this on, you'll love this.' They'd say, 'Is it black and white, or color?' I'd say, 'Black and white.' No! 'Is it a documentary about bugs?' I'd say, 'Yes, but you'll love it!' They learned not to listen to me. But I don't have a kid who's seen everything I've done. I don't want to belabor them in that way."
Relatedly, another legendary actor, will celebrate his 40th wedding anniversary in 2020, along with Dustin and Lisa.
Samual L Jackson and his wife, LaTanya Richardson celebrated their 39th wedding anniversary in August 2019, and the actor took to social media to pay a special tribute to his longtime love.