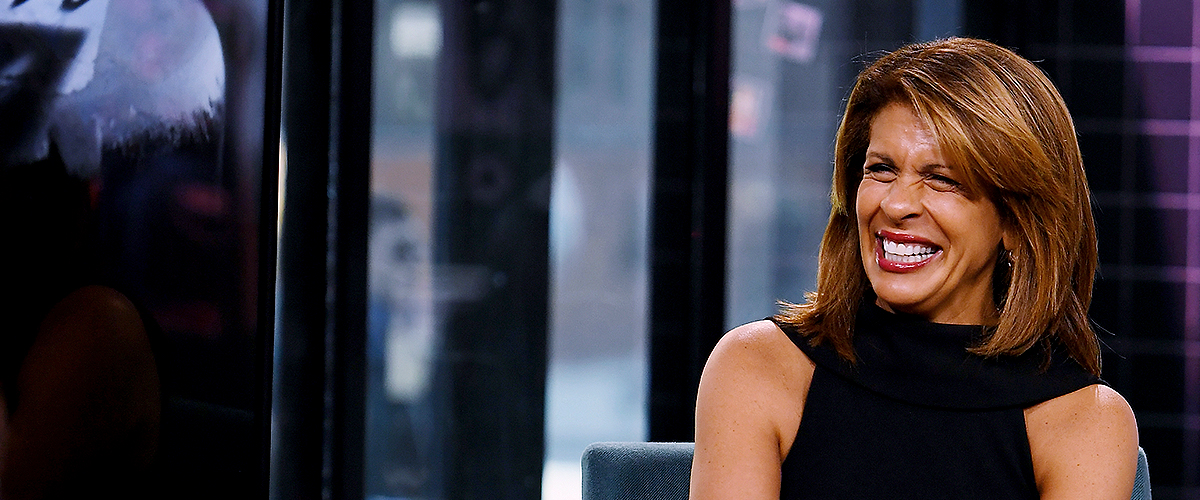 Getty Images
Hoda Kotb Revealed How Her Boss Helped to Get Rid of Fear after Her Breast Cancer Diagnosis
Hoda Kotb remembered the time she felt something "wash over" her when her boss said that he knew people who had survived breast cancer.
In 2007, Hoda Kotb underwent a mastectomy and reconstructive surgery. She became a survivor of breast cancer and is an activist today.
Being that this month is breast cancer awareness month, the television personality looked back at her journey and one person in particular who had a strong impact on her.
Hoda Kotb at the CMT Music Awards in Nashville, Tennessee on June 6, 2018 | Photo: Getty Images
Kotb shared a touching story for breast cancer awareness month
Speaking on "Today with Hoda & Jenna" on Tuesday, Kotb recalled the moment she told her boss about her diagnosis. She hadn't yet told any of her colleagues.
Kotb said that as soon as the words "I have breast cancer" came out, she burst into tears. Her boss told her, "I just want you to know something."
He continued:
"I know a lot of women with breast cancer and they all have one thing in common... They're still here."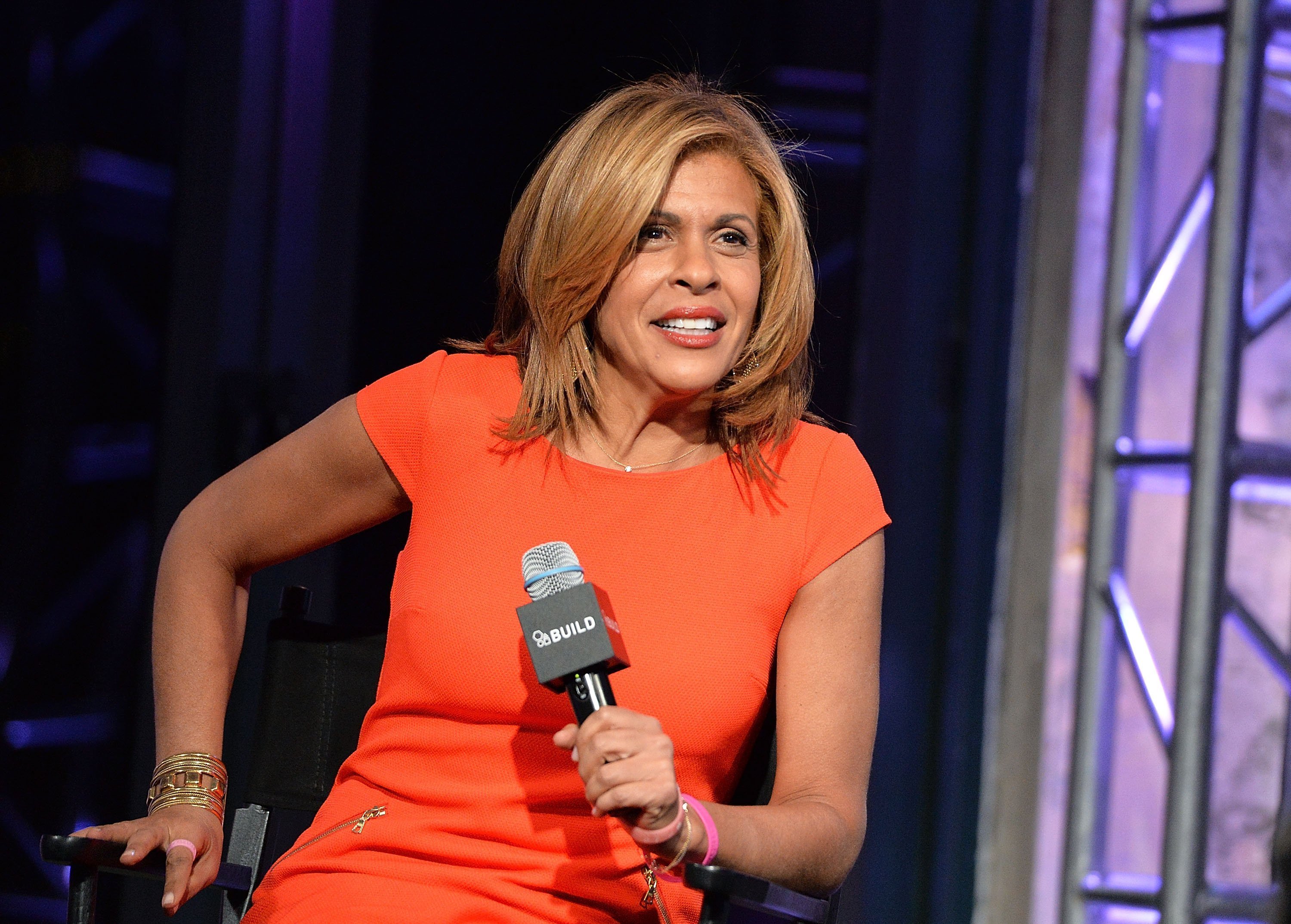 Hoda Kotb, co-host on "The Today Show" | Photo: Getty Images
Her boss' words removed her fear and put her in a different mindset
The words washed over Kotb. She went on to acknowledge that some women who fight cancer tooth and nail don't succeed in the end. However, those who catch it early are more likely to beat it.
What her boss said put her in a different state of mind. "It kind of gave me hope," she explained. "I remember going from scared to 'Oh, okay.' " Kotb has been cancer-free for over a decade.
In 2017, she spoke at the Breast Cancer Research Foundation's symposium and luncheon and made a strong statement about her battle.
Kotb's attitude toward cancer took a 180-degree change after one plane ride
At the event, Kotb acknowledged that without her cancer battle, she would not be who she is today. Upon her diagnosis, she was adamant about avoiding cancer awareness in any form.
"I didn't want to wear pink," she reportedly admitted, referring to the color used to represent the fight against the disease. After her surgery, Kotb shared a moment with a man on a plane, who said she shouldn't "hog" her journey.
When the "Today Show" host stepped off the plane, she was changed. "Cancer shaped me, but it did not define me. It's part of me, but not all of me," she stated.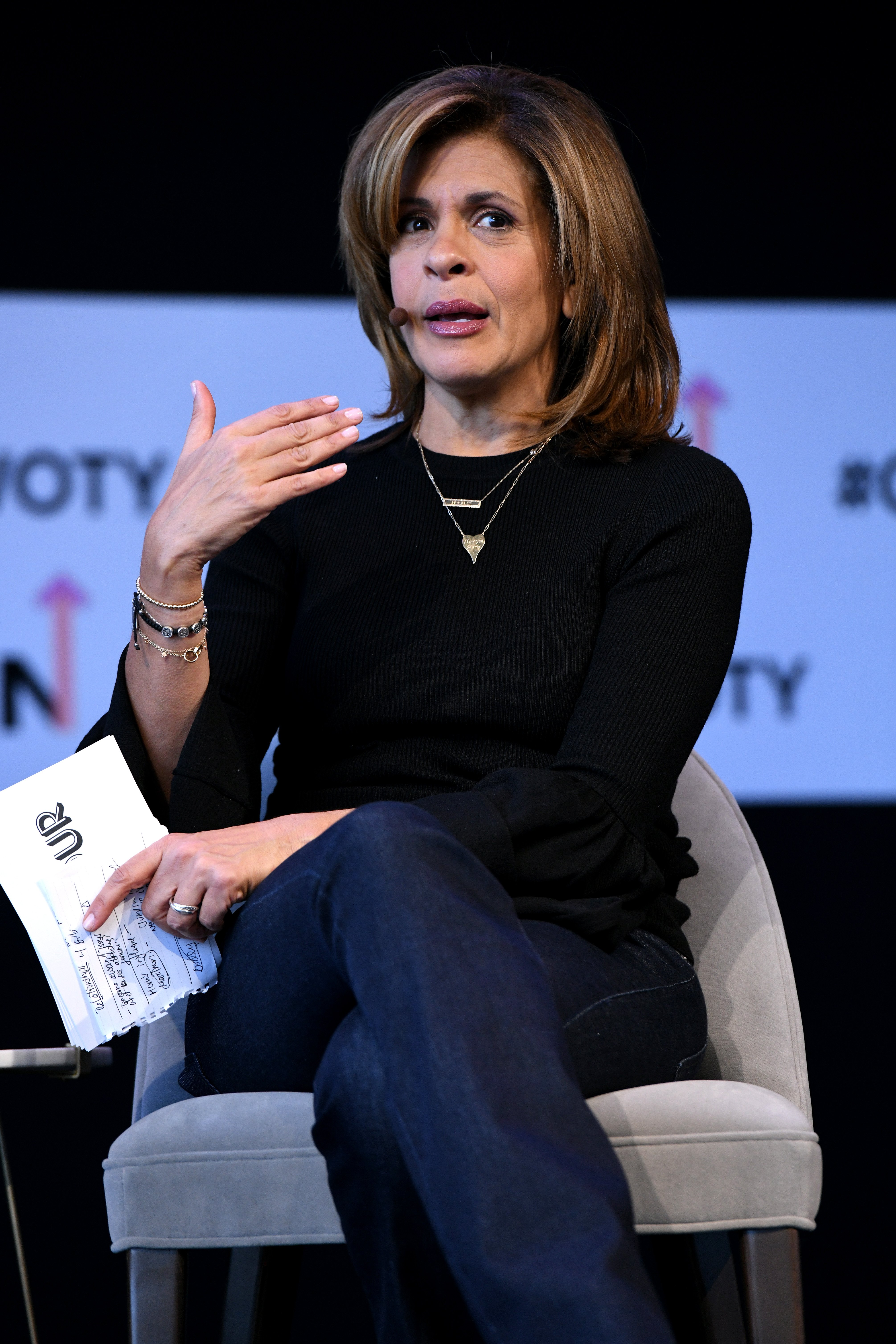 Hoda Kotb speaks at the "Closing the Dream Gap: Showing Girls What's Next" panel in New York City | Photo: Getty Images
Kotb's life completely changed for the better after beating cancer
Kotb was self-admittedly in a job that didn't suit her at the time of her diagnosis. She had been left infertile from the cancer treatment and was getting a divorce. Now, she's with a partner she loves and has two beautiful babies.
Joel Schiffman and Kotb attended the same event in 2013 — an event that Kotb initially didn't want to go to. During a book signing, she came face to face with Schiffman and later gave him her email address.
The rest of their romance is history, but two new additions to their family have begun a new chapter in both of their lives. Kotb became a first-time mother in 2017 by adopting Haley Joy, now two.
Earlier this year, she adopted a second girl, Hope Katherine, who is just five months. Kotb is thrilled to be able to enjoy this part of life, but she's still speaking up for fellow breast cancer victims.
Breast cancer awareness and prevention
Back in July, she did a dance video and tagged other big names to join her in spreading awareness of breast cancer. The challenged was titled "dance or donate," but most celebrities did both in hopes of finding a cure for cancer.
In the meantime, one woman went on the "Today Show" and advocated for genetic testing for women to determine whether they are at high risk for cancer.
Speaking to Kotb and co-host Maria Shriver, the Chicago woman shared her own story about why she did preventative surgery and significantly reduced her chance of getting breast and ovarian cancer.
Please fill in your e-mail so we can share with you our top stories!