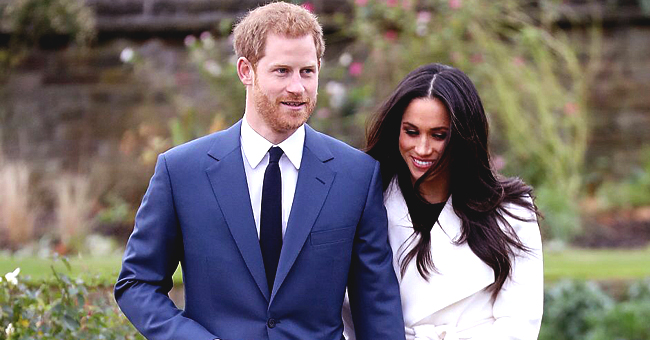 Getty Images
People: Meghan Markle and Prince Harry Reportedly 'Are a Unit' Who Support Each Other
Meghan and Harry are unfazed by all the negativity and are handling it by merely loving and "leaning" on each other.
It's no news that being a celebrity has its price, which is having no privacy. However, being a royal is more trying.
Under the constant scrutiny of people and the paparazzi, Meghan and Harry are thriving and braving the weather.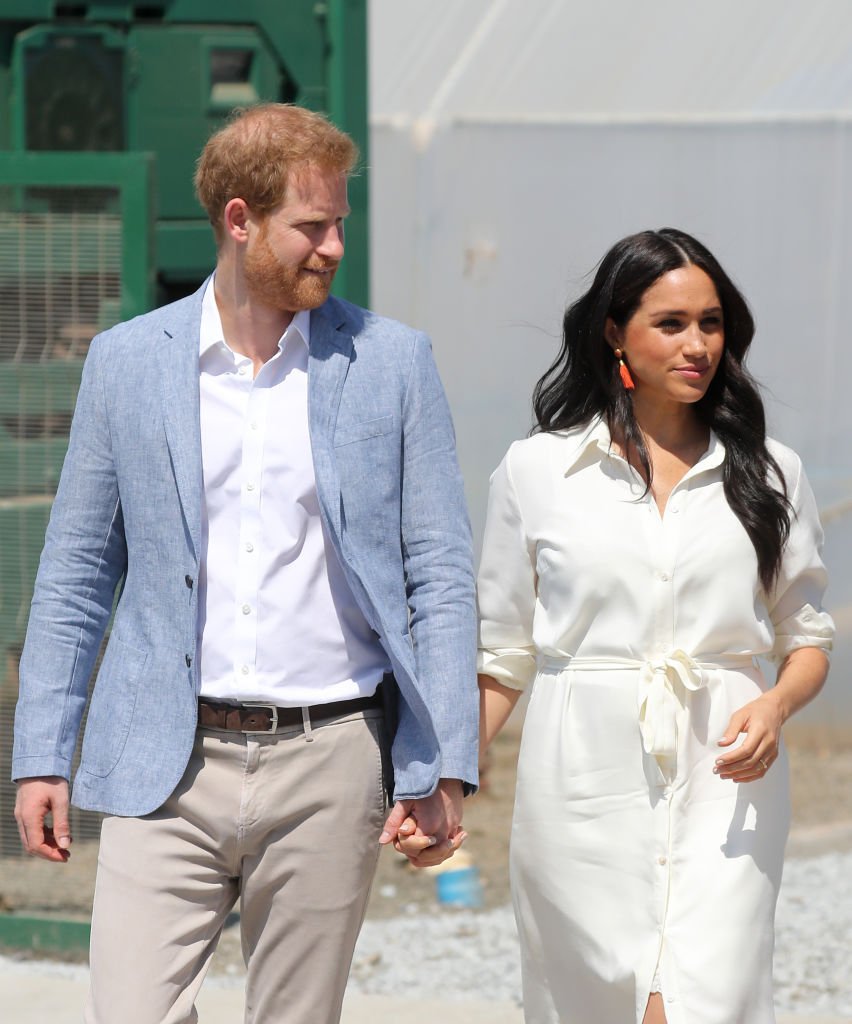 Prince Harry and Meghan visit a township to learn about Youth Employment Services. | Source: Getty Images
As reported by PEOPLE, a source close to the couple said the Duke and Duchess of Sussex draw strength from each other whenever trouble brews. They "pull even closer" during "private sufferings."
The insider said:
"They definitely lean on each other during challenging times. They are a unit. She's just focusing on what she and Harry are trying to accomplish and not be distracted."
On Tuesday, Prince Harry released a groundbreaking statement lashing out at the press for the vile treatment they have dealt Meghan in the past year.
He described the harsh remarks about Meghan as "a ruthless campaign" that has escalated over the past year, throughout her pregnancy and while raising their son Archie.
The 35-year-old royal revealed how determined he was to make sure his wife didn't suffer the same public backlash his late mother did. He doesn't want someone he loved "commoditized" and treated less than human.
As a result, he disclosed that he and Meghan launched a legal action against the Mail on Sunday for "illegally publishing a private letter written by Meghan and using it in an "intentionally destructive manner."
Nothing deters opposition than a strong front, and the royal couple has this covered.
They have been giving us the ultimate couple goals, and it hasn't dwindled even after the birth of their son, Archie who is now five months old.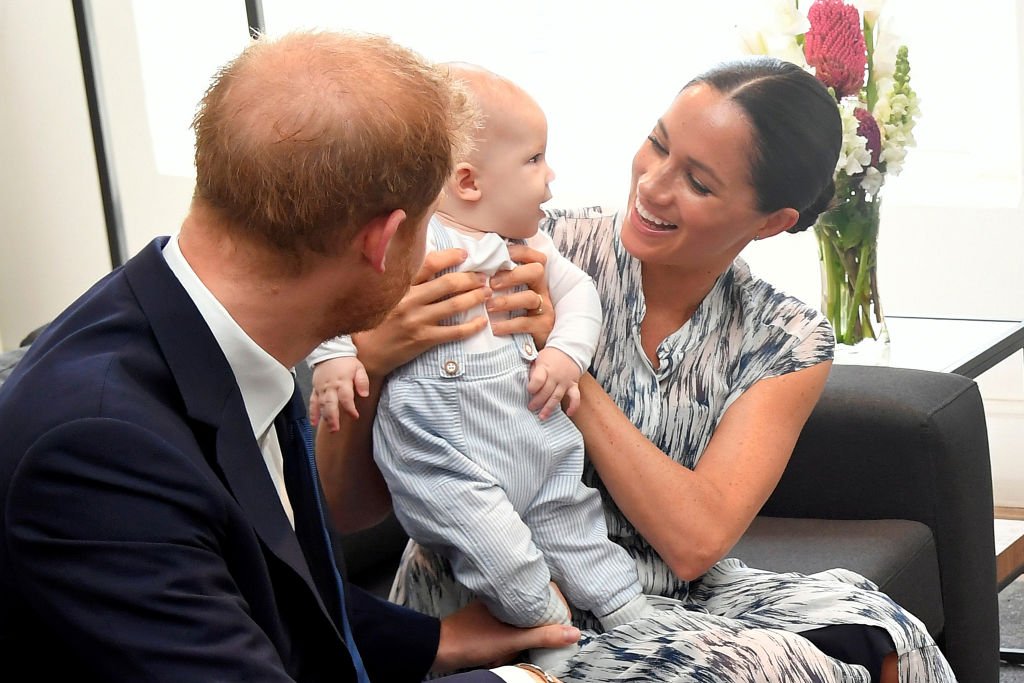 Prince Harry Meghan and their baby son Archie Mountbatten-Windsor meet Archbishop Desmond Tutu. | Source: Getty Images
Meghan and Harry apart from raising their child, are also committed to performing their royal duties and making the world a better place.
Their teamwork has been on full display during their current tour in Africa, where they are regularly seen holding hands as they propose solutions to environmental issues and gender-based violence.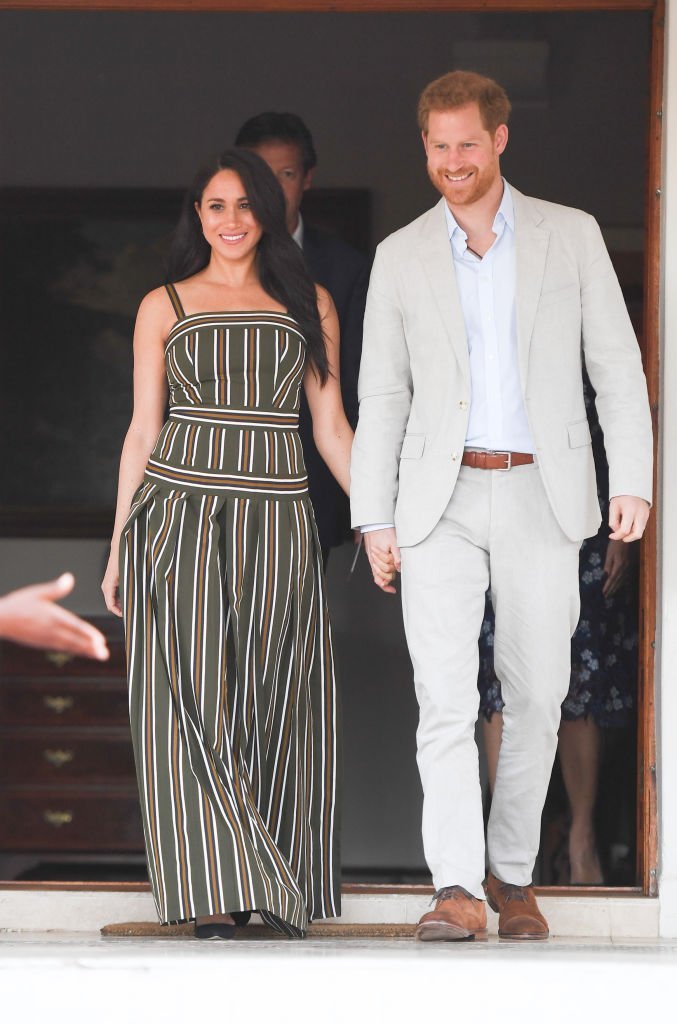 Prince Harry, and Meghan attend a reception at the Residence of the British High Commissioner. | Source: Getty Images
Meghan and Harry visited Monwabisi Beach in Cape Town on the second day of their tour to meet with mentors of "Waves for Change," an NGO which uses surfing to aid excellent mental health services to young people living in challenging communities.
During the engagement, the couple praised each others' parenting skills, with Meghan calling Harry the best dad, while he called her the best mum, as revealed by HELLO!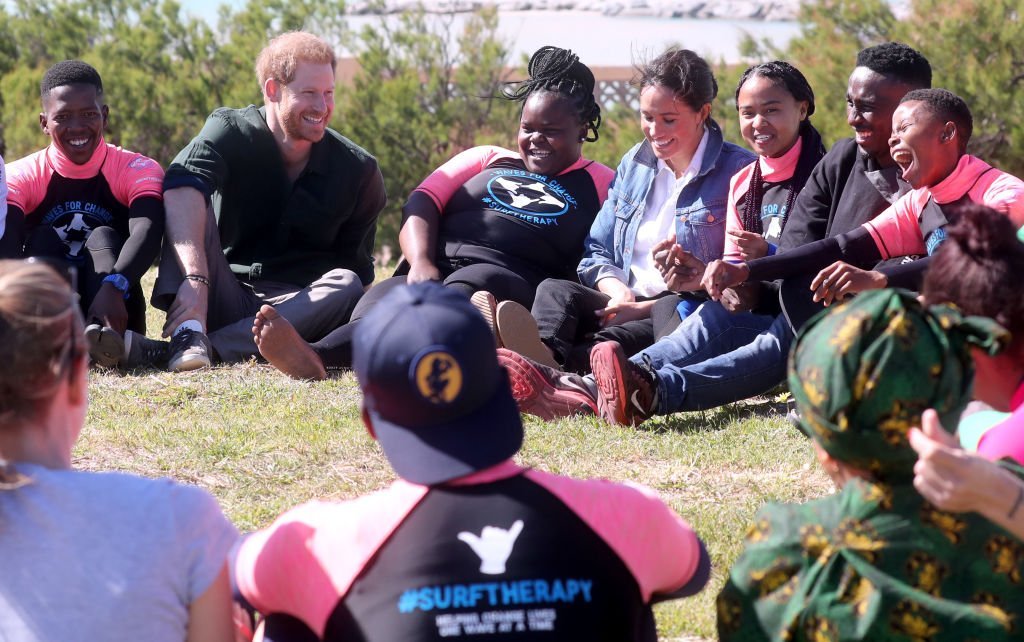 Prince Harry and Meghan join surf mentors and participate in a group activity as they visit Waves for Change, an NGO, at Monwabisi Beach. | Source: Getty Images
The lovebirds shared an intimate kiss when departing the engagement with Meghan returning to Archie while Harry went on a solo engagement.
Please fill in your e-mail so we can share with you our top stories!