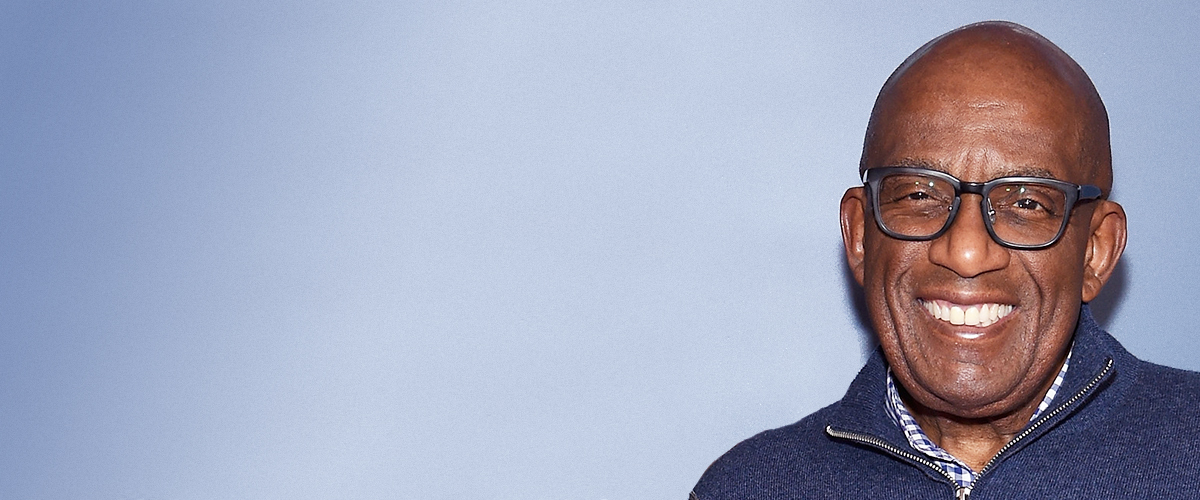 Getty Images
Al Roker Admits That Raising His Son Is a Challenge but Says He 'Cannot Imagine Life' without Him

Al Roker shared a sweet picture of his son hugging him and the two looked like twins in matching wardrobe.
Over the weekend, Al Roker felt like sharing joy with the world as he doted on his teenage son, Nicholas "Nick" Albert Roker.
The father-son pair were dressed similarly as they smiled into the camera. The post is found below.
In the picture, Al, 65, wore a bright red plaid shirt, had his glasses on and wore a black baseball hat on his head.
Next to him, Nick wore a darker red hoodie, also had his glasses on, and wore a navy blue baseball cap.
In an adorable show of affection, the boy leaned down and hugged his dad, who rested a hand under his chin and smiled.
Nick, 17, wore a toothy smile. The young man, who Al said is on the autism spectrum and has obsessive-compulsive disorder, had a watch on each of his wrists.
Al wrote in the caption:
"Even though he can drive me crazy, I cannot imagine life without @nickroker155."
The "Today" weather anchor has previously opened up about his special needs son who he shares with wife Deborah Roberts.
Speaking to Guideposts magazine back in April, Al admitted that Nick's disability has created challenges for him and his wife.
However, Al's admitted frustrations were curbed by his own experience with his father, who he described as "understanding."
Wife Deborah also provides wisdom to Al by reminding him that he has to show Nick not just love, but that he likes him. "More than that, I admire him," said Al.
Nick has accomplished a lot despite his situation. He's a black belt in tae kwon do, swims, plays chess and basketball, and participates in church activities.
Most importantly, he has a sense of family and, according to his dad, is "full of love to share." His focus on faith and dignity are not things Al expected, he admitted.
He added:
"Nick blossomed, far more than Deborah or I could have ever expected, given his original iffy prognosis."
Al is extremely proud of his son and refuses to take credit for how far he's come. He's happy Nick didn't get the so-called limiting memo that typically comes with disabilities.
In June, a clean-shaved Nick took part in the Special Olympics in New York and went onto win two gold medals.
Again, Al showed off his son on social media. In two posts, he shared some of the competition and what happened afterward when his wife covered Nick with kisses.
Al also has two daughters, Courtney, 32, and Leila, 20. In addition to his role on the weather segment, he is also a co-host on "Third Hour Today."
Please fill in your e-mail so we can share with you our top stories!