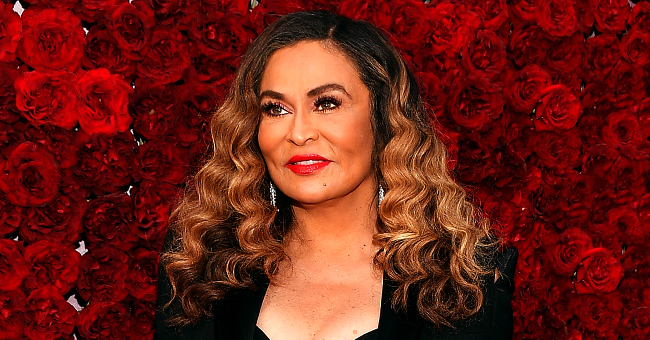 GettyImages
Tina Lawson Stuns in Black Outfit in Pic with Husband after Mathew Knowles Reveals Breast Cancer Diagnosis
Tina Knowles Lawson at an event on Saturday looked beautiful in a gorgeous black outfit. The mother of two, however, weighed in on her ex-husband's health situation.
Tina Knowles Lawson finally broke her silence on the recent news that her ex-husband, Mathew Knowles with whom she had her daughters, Beyonce and Solange Knowles, was diagnosed with breast cancer.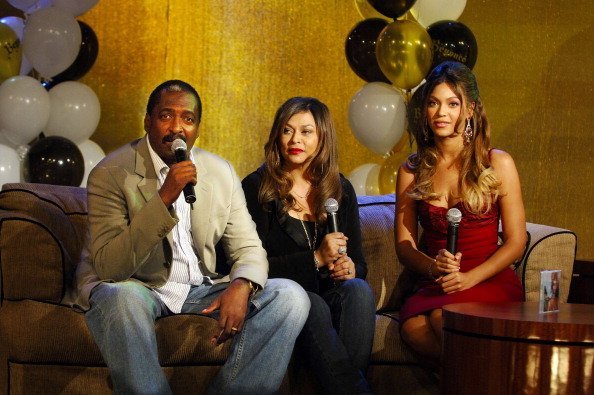 Beyonce Knowles, Mathew Knowles, and Tina Knowles at BET's 106 and Park on September 5, 2006 | Photo: Getty Images
Tina Knowles and Mathew Knowles were married for over thirty years until they divorced in 2011, then she started dating Richard Lawson in 2013 and got married to him in 2015.
Mathew Knowles also re-married, and they are both now happily married to different persons. In an interview with Good Morning Africa, Mathew opened up about his stage 1A cancer diagnosis.
He said his first calls as soon as he got the diagnoses were his kids and his ex-wife because he knows the power of early detection and his children have a higher risk of having the same mutation.
For this reason, he urged them to undergo BRCA gene test to identify any harmful and potentially cancer-causing mutations which they correctly did. He shared that the first sign came when he saw a speck of blood on his white t-shirt, but he didn't think anything of it.
The bleeding, however, persisted, and so he went to see the doctor. He said he never imagined receiving a diagnosis of breast cancer, as it only affects roughly 1 in 800 men. Tina Lawson so far has been silent about this news but finally broke the silence of recent.
She stunned at the opening of Tyler Perry Studios in a beautiful black dress, and with her husband, Richard Lawson, standing next to her, she spoke out for the first time about her ex-husband's predicament and shared some positive words with Entertainment Tonight.
Tina firmly believes he will pull through. In her words, "Thank God he discovered it very early on, he is going to be fine, I'm calling it," she shared with a supportive smile.
After undergoing surgery, Mathew said he is doing very well. He is now free of breast cancer after having a mastectomy to remove his right breast. He also said, "there's always a risk it will come back, but today I am cancer-free."
The "Drunk In Love" singer's father continued that:
"It just requires me, on a six months basis, to go get early detection for my prostate, pancreas, melanoma, and breast cancer. If that's the only price I have to pay- every six months spend a day in my life to be inconvenienced to take exams- then I'm grateful for that."
Please fill in your e-mail so we can share with you our top stories!