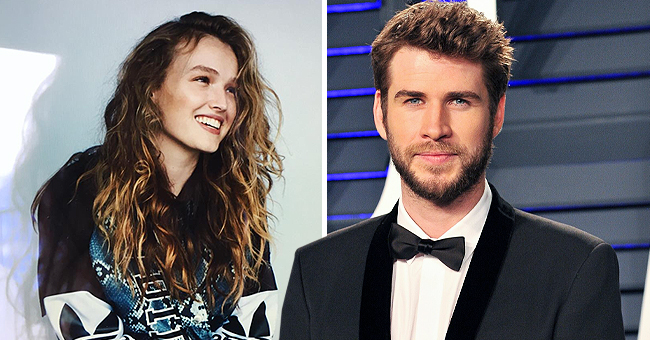 Getty Images \\ instagram.com/maddisonbrown
Us Weekly: Liam Hemsworth Is 'so into' 'Dynasty' Star Maddison Brown after Miley Cyrus Split
After a source reveals that Liam Hemsworth is open to dating, he appears to have found love in the arms of 'Dynasty' actress, Maddison Brown.
It has been over 4 months since Liam Hemsworth filed for divorce from Miley Cyrus and the heart broken star has found love again in the arms of Australian actress, Maddison Brown.
Since his divorce from Cyrus, Hemsworth has made very few rare public appearances with her. The couple have been spotted going out on dates at a restaurant and even holding hands in public.
Following his divorce, the news of his new relationship comes as a shock to many.
Just days after making a public statement about his split, a seemingly heartbroken Hemsworth was spotted looking gloomy in Australia.
It is reported that he took the trip to get away from the drama surrounding his divorce.
Since announcing their spilt, Hemsworth and Cyrus have remained tight lipped over the reasons for their divorce, after just seven months of marriage and 10 years dating on and off.
However, sharing information about his new relationship, a source has revealed details of his new relationship, telling US Weekly:
"He's so into Maddison and really likes her. Liam feels like Maddison gets him and understands him, partly because she is also Australian. They also both share similar senses of humor."
"Spending time with Maddison has been natural, fun and easy for Liam. [He has been] trying to move on from Miley with the encouragement of his family, the source reveals.
It is reported that during the "Zach Sang Show," in June, Maddison played a game of "[Expletive], Marry and Kill," she said that she wouldn't mind sleeping with all of the Hemsworth brothers, she jokes:
"[She would sleep with them] at the same time. I couldn't marry them. I'm too insecure...I would just be like, 'You're too attractive. You are never allowed to leave the house."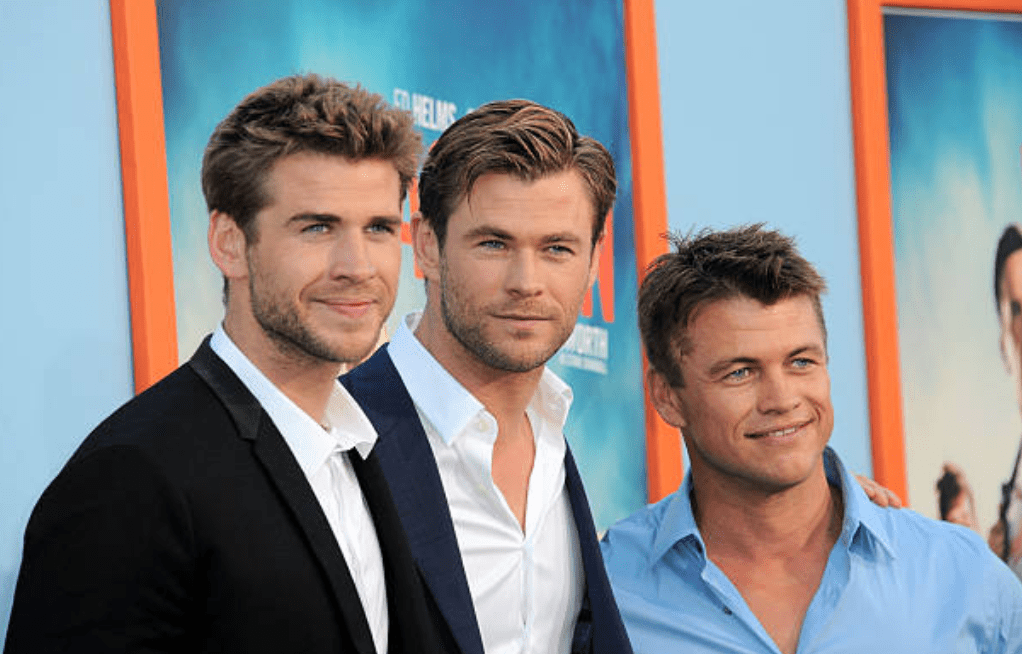 Liam Hemsworth, Luke Hemsworth and Chris Hemsworth on the red carpet for the premiere of "Vacation," on July 27, 2015, California | Source: Albert L. Ortega/Getty Images
Despite their break up, Hemsworth and Cyrus still have a lot in common now that they've moved on. The former couple are both dating Australian natives and their new partners are also into blondes.
Please fill in your e-mail so we can share with you our top stories!