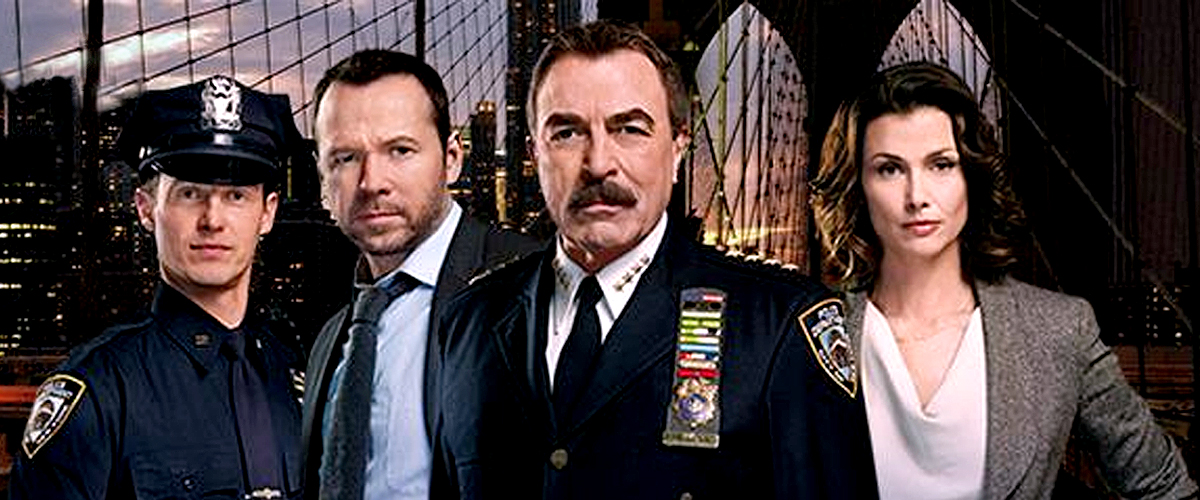 facebook.com/CBSBlueBloods
'Blue Bloods' Fans Think the Show 'Keeps Getting Better and Better' after the Latest Episode
The latest episode of CBS's "Blue Bloods" aired on October 11, and fans of the show were especially touched by an emotional scene that took place around the Regan family's dinner table.
Season 10 of "Blue Bloods" it's only in its third chapter, but fans of the show seem to be satisfied with what they've seen so far.
On the latest episode, titled "Behind the Smile," the Reagan family was, for once, not the center of the conflict. Instead, Frank and company focused on other families' troubles.
Here's a recap of the episode.
Eddie clashes with her new boss
Eddie (Vanessa Ray) is having trouble with her sergeant, who called her and Witten to a crime scene minutes before their shift was over.
As they help by keeping people away from the scene, a creepy guy is standing in the background stares and smiles at them.
Eddie is about to tell the detective in charge about the guy, thinking he might be a suspect, but the sergeant intercepts and asks if she's now using the last name Reagan to walk over her superiors. Eddie is confused, and the guy disappears while they talk.
Later on, the guy arrives at the station and tells Eddie he saw the killer on the crime scene. Once again, the sergeant gets mad about not getting the information first-hand, but the detective in charge gives thanks to Eddie and Witten.
Eddie lets the guy, Eli, who has Williams Syndrome, hug her. And then encourages him to embrace the sergeant too but pretends not to notice.
Jamie deals with a scared rookie
Meanwhile, Jamie (Will Estes) takes a rookie cop with him on tour, and they catch a man trying to break into a car. As they approach him, the guy pulls out a gun and shoots.
The rookie falls to the floor, and Jamie calls in a code 1013 (officer down). The rookie was fine but just shocked.
Jamie later argues with Erin (Bridget Moynahan) after discovering that the shooter was in a diversion program, he blames her for having a scared rookie considering quitting the job. Erin has a solution.
After involving a guy to used to be on a gang, they set up a sting and manage to catch the shooter. The rookie is the one to tackle him.
Frank tries to fix the family of a late friend
Frank (Tom Selleck) is setting up a memorial for a longtime friend but learns from her angry son that the woman might have had a dark side despite being a respected businesswoman and altruist.
After some digging, Franks discovers that his friend made a lot of enemies. He talks to her son, who is mad for being cut out of her will and tries to convince him that his anger is misplaced because it was his father who left him out of the will.
He also talks to the man's sisters and advises them on the importance of family, telling them that, "If the only time you get together is at weddings and funerals, it's going to haunt you."
In the end, the son shows up at the opening of his mother's new foundation and gives a speech in her honor.
The anti-cops family
At the morgue, Danny (Donnie Wahlberg) learns about a Chinese couple that is constantly asking for Jane Does. He tries to ask them a few questions, but they pretend not to speak English and run away.
After some investigation, Danny found out the son of the Chinese couple was an officer. The man, named Andy Chen, says his parents disowned him because his profession goes against their beliefs.
Later, the couple tells Danny they killed their daughter Jill, but when taking into an interrogation, it turns out they blame themselves for her disappearance because they arranged marriage, and Jill's husband was abusive.
When they track the husband's whereabouts, Andy gets ahead and takes the matter into his hand by almost beating the man to death. Danny makes him stop, and they find Jill gagged and bound inside a closet.
Nicky gets a job interview
Over dinner, the Reagans are surprised when Nicky (Sami Gayle) announces she has a job interview in San Francisco.
The company is paying for her flight and hotel, and the job is to identify candidates for localized SSRIs in economically challenged urban areas, although she can't reveal the name of the company.
While most of the family is happy and congratulate Nicky, Frank brings the tension by asking what would happen if she gets the offer. "Then, she will move across the country," Erin replies.
Danny tells Nicky to keep her family close to her heart and not stay away for too long. Frank agrees and gives Nicky a fork, for when "she comes to a fork in the road."
Fans' reactions
After the episode, fans had nothing but warm words about the police show, and for many, the dinner scene was an emotional one.
One fan wrote about the series: "Hands down one of the best shows, if not THE best, on all of television." While another said:
"It keeps getting better and better. This is why 'Blue Bloods' is my favorite show. Keep it up!"
Fans seemed to be especially touched by Frank giving the fork to Nicky.
Next episode
In episode 4 of this season, titled "Another Look," Frank takes one of Jamie's cases to heart, as it the suspicious death of his friend's terminally ill wife.
Meanwhile, Erin receives an unsolved robbery case after asking for more meaningful cases. She will need Anthony's help to crack the case.
Danny and Baez uncover the shocking truth behind a puzzling assault claim.
"Blood Bloods" airs on Friday nights on CBS.
Please fill in your e-mail so we can share with you our top stories!