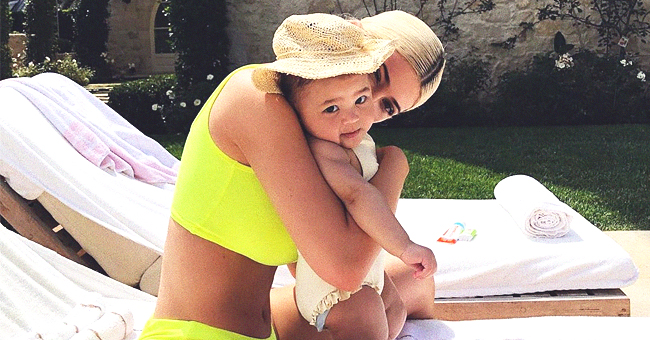 instagram.com/kyliejenner
Kylie Jenner of KUWTK and Daughter Stormi Build Edible Haunted House after Split from Travis Scott
Kylie Jenner spent some quality time with her daughter, Stormi, to build a Halloween themed edible house last weekend. The mother-daughter bonding took place after Kaile, and Travis Scott took a break from their two-year-old relationship.
The reality star, Kylie Jenner, treated her 148 million followers on Instagram with a story of an edible haunted house made by herself and twenty months old daughter Stormie.
"Built by mommy decorated by Stormi," Kylie wrote. The Halloween inspired treat was built on a chocolate cookie base and decorated with a fusion of black, green and orange frosting, candy corn, and other spooky treats.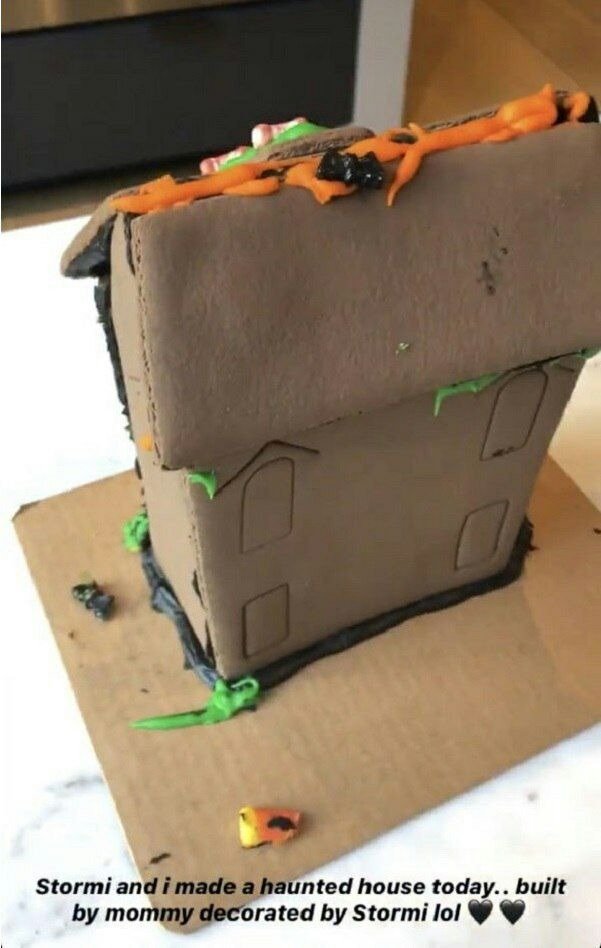 Edible Haunted House Made by Kylie and Stormi | Source: instagram.com/kyliejenner/
STORMIE IS A SMART COOKIE
The clever toddler even decorated the base of the haunted house with green icing to create a hedge. She went on to add some bling to the structure with candy corn and other sweet treats along the windows and the roof.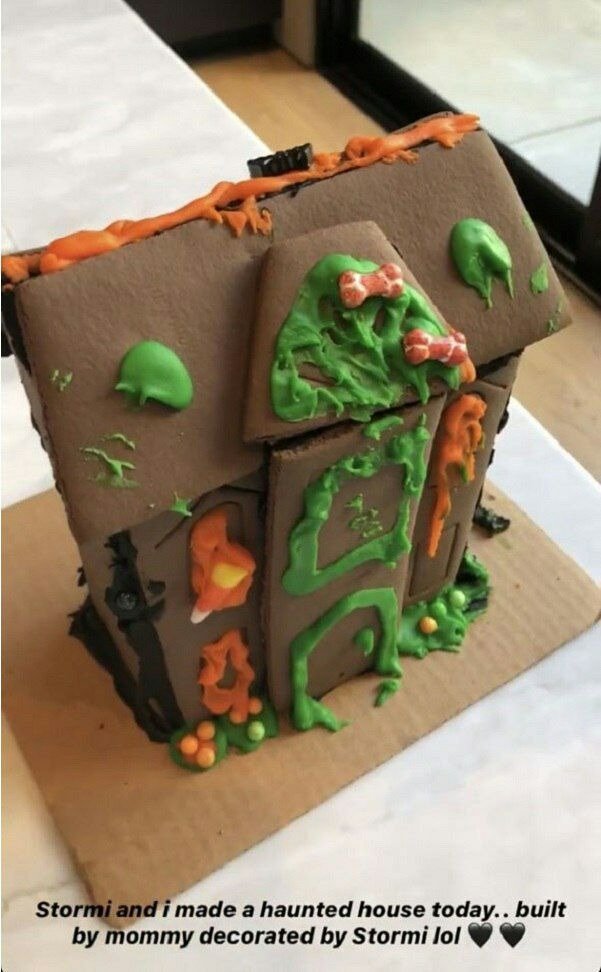 Edible Haunted House Made by Kylie and Stormi | Source: instagram.com/kyliejenner/
The mother-daughter bonding activity was one of many after Stormie's parents split. She has also been having fun with her father, Travis.
STORMIE IS SPENDING TIME WITH TRAVIS TOO
The American rapper shared a story on Instagram Story on Sunday, October 13. He showed his little Stormie dancing along to one of his songs as the music video played on a phone nearby.
Stormie's parents currently have 50/50 custody of the little girl, but a source confirmed with "Us Weekly" that the custody is "not a point of contention" for the pair.
KYLIE AND TRAVIS ARE PULLING THE PLUG, FOR NOW
"
Us Weekly
" confirmed that Kylie and
Travis
are pulling the plug on their relationship. The former couple made their last formal appearance on the premiere of Travis's Netflix documentary, "Look Mom I Can Fly," back in August.
"They are taking some time but not done," another source close to Kylie tells "People". "They still have some trust issues, but their problems have stemmed more from the stress of their lifestyles."
THE KARDIATION FAMILY'S REACTION
Even though the couple is no longer together, the Kardashians still hope that the two will straighten things out and get back together. A source told "People":
"Her [Kylie's] family wants them to be together. Travis might not be perfect, but he's a great partner and dad. Everyone would be upset if Kylie can't figure things out with Travis."
Things are looking good for the little girl, who will most probably grow up with both her parents around, even if they are not together.
Please fill in your e-mail so we can share with you our top stories!