Serena Williams' Husband Alexis Ohanian Posts Pics from Sister's Wedding & Olympia Stuns in a Flower Girl Dress
Olympia Ohanian is growing up right before our eyes! Alexis Ohanian just shared an oh-so-cute photo of he and Serena Williams' daughter performing her flower girl duty at a family wedding.
It seemed like only yesterday when the tennis champion and her tech mogul beau welcomed baby Olympia, but now she's big enough to walk a bride down the aisle.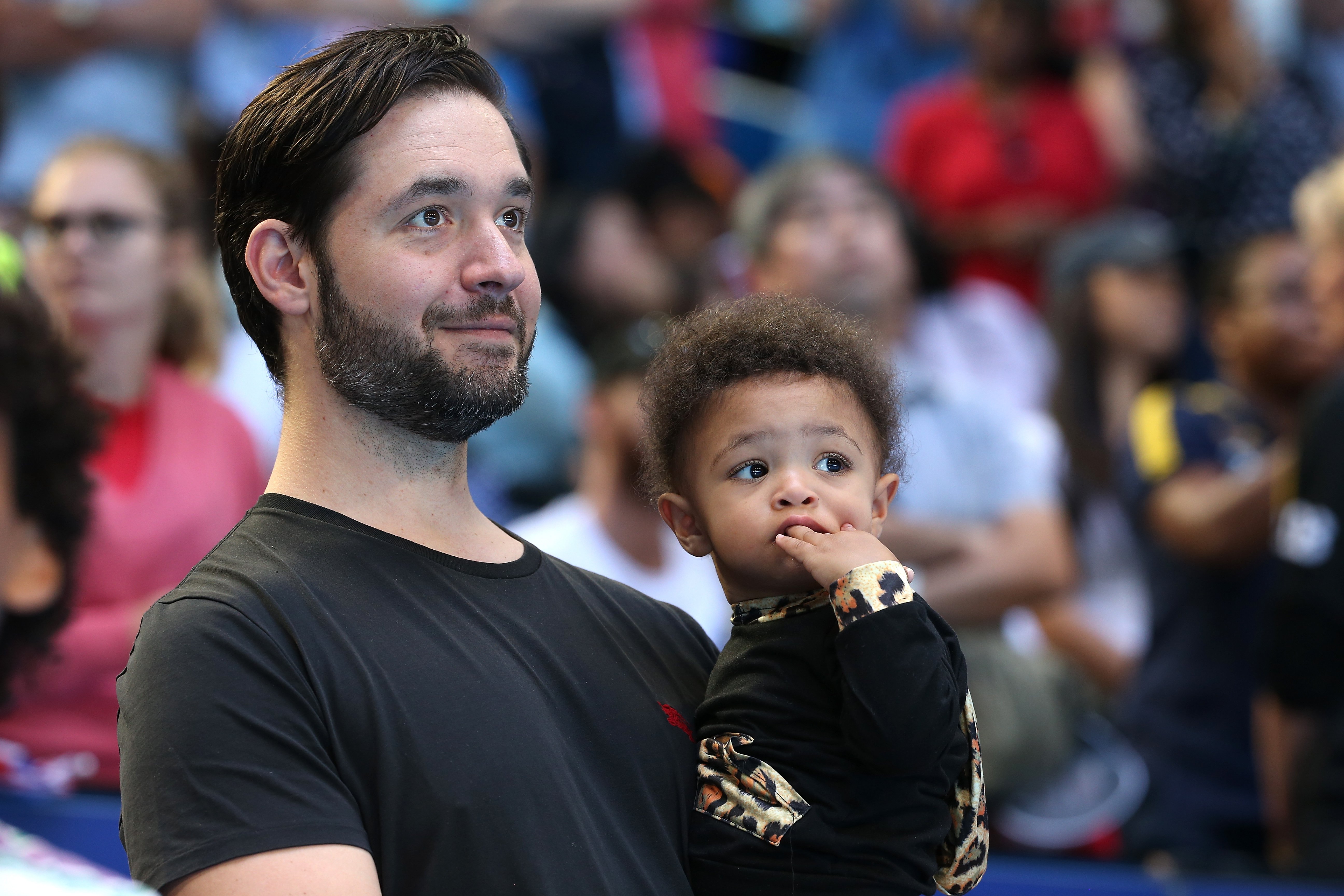 Alexis, 36, took to Twitter recently with a snapshot of the gorgeous toddler wearing a one-shoulder dress with a ribbon strap and holding out a bouquet.
"It's hard. Sometimes my heart literally aches when I'm not around her."
Olympia's curly hair was styled in several puffs while her toothy smile was enough to light up a room. The Reddit co-founder also posted a GIF of Olympia's famous doll, Qai Qai.
In another photo shared on his Instagram page, Alexis hinted it was his sister that got married and posed with the couple and bridesmaids.
"Now I have a little brother to pick on," Alexis captioned the shot. "Congrats, sis! [Love] You."
While having Serena at a wedding is no small deal, it was Miss Olympia who stole the show. "Now that's a million-dollar shot. She's so pretty!!!" gushed one Twitter user under the pic of the adorable flower girl.
LOVE FROM FANS
"Pure gorgeousness," echoed another.
A third person observed: "That's a really tall gorgeous 2 year old."
Olympia turned the Big Two on September 1. In line with their belief as Jehovah's Witnesses, Serena and Alexis did not throw their daughter a birthday party, but they did celebrate with heartwarming messages.
@OlympiaOhanian https://t.co/RvKFc8QXjZ pic.twitter.com/Zc3D313es2

— §AlexisOhanian 7️⃣7️⃣6️⃣ (@alexisohanian) October 16, 2019
OLYMPIA'S BIG TWO
Serena, 38, shared a touching pic from her delivery day. The image showed her cradling an infant Olympia on the hospital bed while Alexis stood behind them.  
The 23-time Grand Slam winner then said: "The last 2 years have been my greatest accomplishment."
On his part, Alexis shared a picture of his hands intertwined with Serena's and Olympia's while marveling at how fast the time flew:
"How has it already been two years? Happy cake day @olympiaohanian Thank you for being the greatest thing we've ever done. And thank you for teaching me that every parent in the US deserves those first months with their newborn. I'm a better business leader because of it."
MOTHERHOOD-CAREER BALANCE
Olympia is the most important part of her parents' lives, and Serena has never tried to hide the fact. In a Forbes interview, she confessed to getting upset about having to leave Olympia when it's time to play tennis.
"I actually prefer playing in the day because I get to go home and see my baby," she told the outlet in August while playing in the US Open. "I've been missing her the last few nights when I play."
Serena further revealed that while Olympia used to get upset about her mother leaving, these days, it's the other way around. "I think I'm a little more upset," the athlete admitted. "But at the same time, she definitely still takes it a little hard. She's still super young."
MOMMY PAINS
She continued:
"It's hard. Sometimes my heart literally aches when I'm not around her. But, you know, it's good for me, I guess, to keep working and just to all moms out there that it's not easy. It's really kind of painful sometimes. Sometimes you just have to do what you have to do."
It's no surprise then that Serena tries to spend as much time with Olympia as possible. The mother-daughter duo made quite an appearance last month at the New York Fashion Week.
Serena unveiled the latest collection for her "S by Serena" clothing line, and per CNN Style, Olympia stole the show in a black t-shirt and brightly colored Nike trainers.