Melanie Griffith of 'Working Girl' Stuns in Tight Dress with Eva Longoria at a Buckingham Palace Event
Melanie Griffith brought out her A-fashion game in a tight dress at a charity event in Buckingham Place, London, alongside Eva Longoria.
Melanie Griffith stepped out in London alongside Eva Longoria for the Global Gift Gala charity event. She shared on her Instagram a photo of herself, Eva Longoria, Harold Tillman of Variety UK, and the Duke of Kent.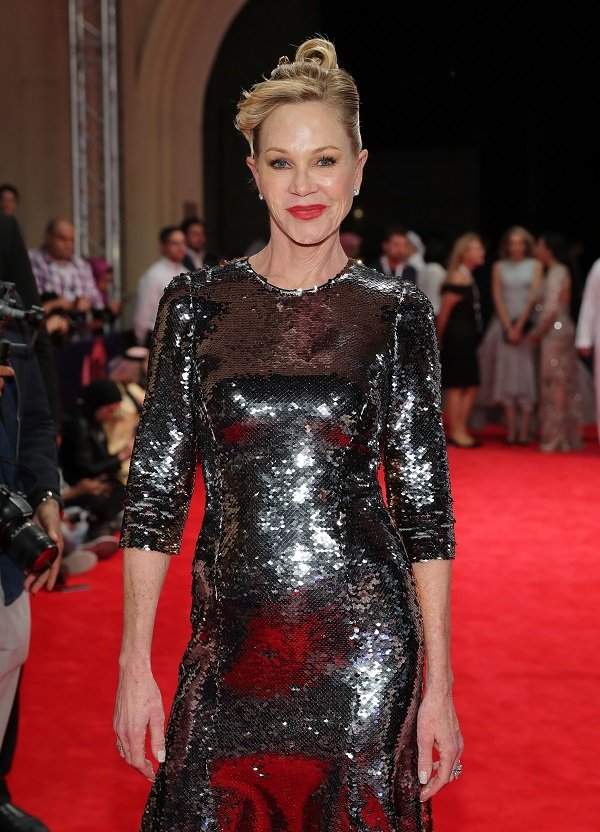 The actress stunned in a black and white long-sleeved dress with a high neck. She wore her hair up, with front bangs, and her fans could not have enough of the look.
They showered the "Working Girl" actress with compliments, with one person, writing, "That Dress," and another, "Classy beautiful lady right there."
A third commented, 
"You look amazing, that dress is just gorgeous."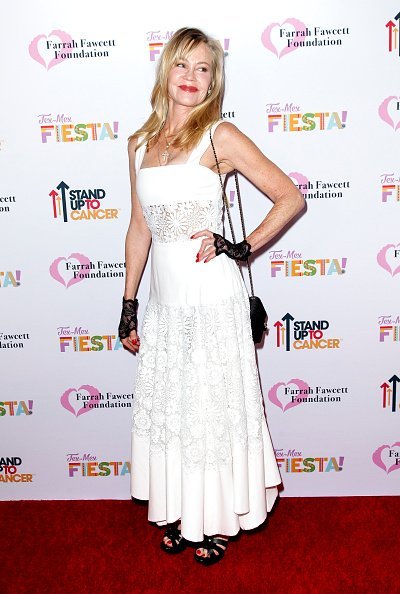 While a fourth wrote, 
"What a perfect outfit, for such an occasion. You look amazing."
One follower asked, 
"Your dress, where can I find it, and congratulations, that's impressive." 
While another noted, 
"Oh honey! That dress you are wearing, gorgeous."
One person called it "Beautiful," another, "Amazing," and someone else wrote, "Beautiful you, beautiful dress."
Longoria equally stunned in a sequined double-breasted black outfit with silk chiffon. In an Instagram post, the "Desperate Housewives" star posed alongside Griffith, and Maria Bravo, calling them "Fearless, compassionate women," and "Soul sisters," who support the same cause.
The actresses are co-chairs of the children's charity, and before the gala, they visited Havigney's Vale School, a special needs school for children, located in North London. The two women chatted with the children and posed for photographs.
Griffith is a mom-of-three from her previous marriages. She shares actress, Dakota Johnson, with Don Johnson, son, Alexander Bauer, with Steven Bauer, and Stella, with Antonio Banderas.
The actress and Banderas were married for almost 20 years and got divorced in 2014. In an interview this year, he said about Griffith, 
"She's probably one of my best friends, if not the best friend that I have."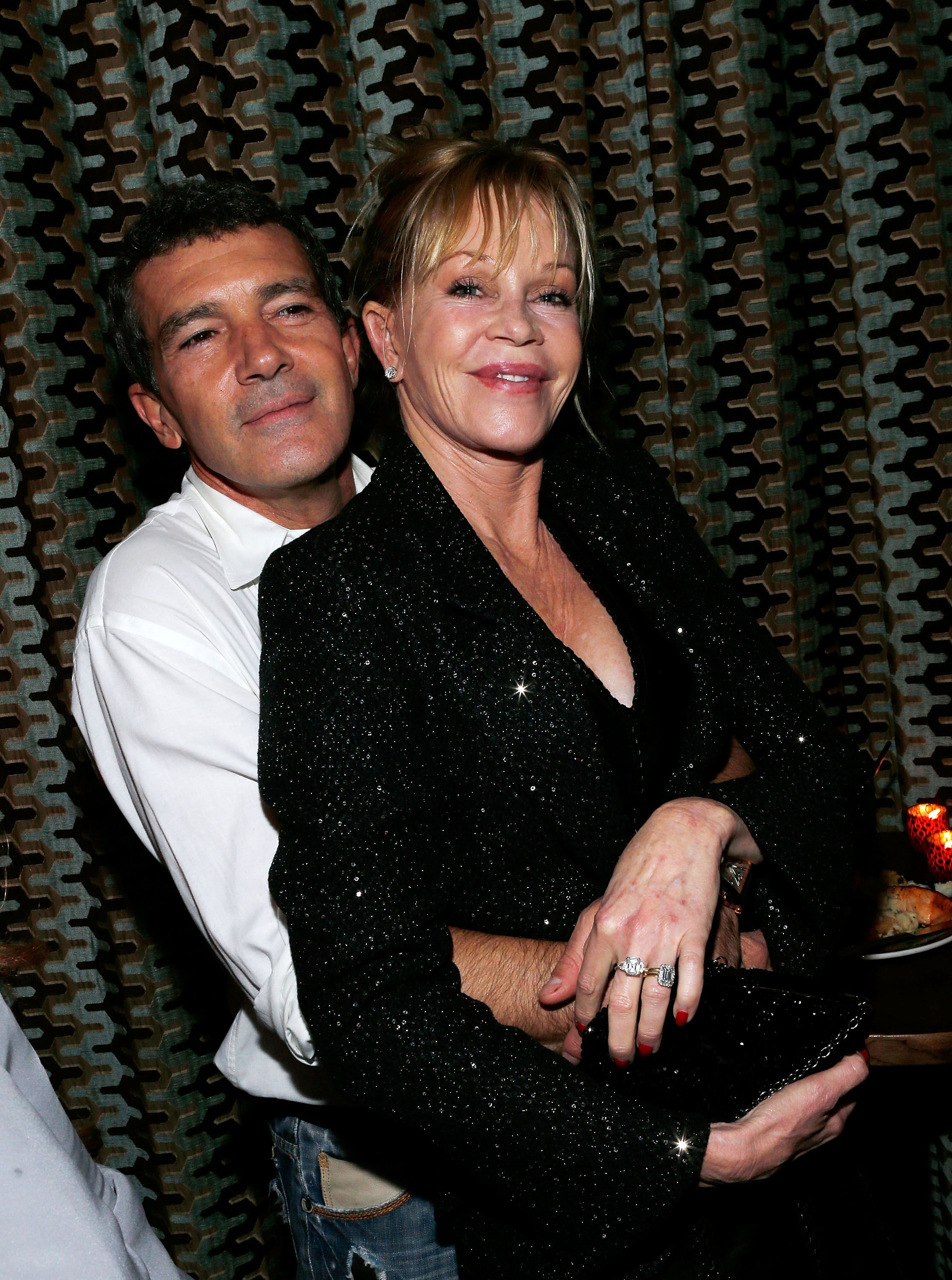 And in another, the actor said,
"I love her and will love her until I die. She's my family."
And Griffith feels the same way.