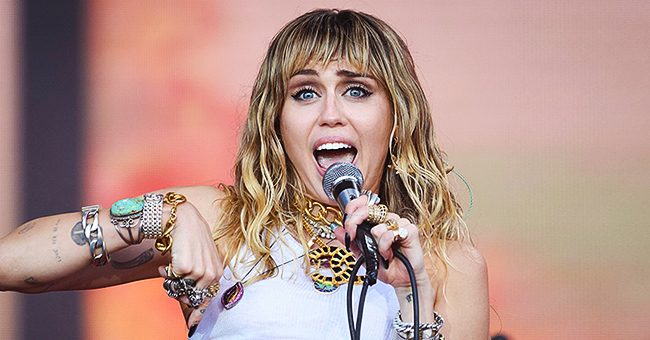 Getty images
Miley Cyrus Seemingly Shades Ex-Husband Liam Hemsworth on Instagram Live with Harsh Comment about Men

Miley Cyrus may have indirectly bashed Liam Hemsworth, who she recently divorced following mere months of marriage, on social media.
The stunning singer made a live Instagram video with her new beau, Cody Simpson, this past weekend. It was there she uttered words which have become likened to a shade at Hemsworth.
Simpson had been reminiscing about the beginnings of their relationship, and he explained that while they were just mere friends, they weren't always on the same page.
In agreement, Cyrus chipped in stressing that there was indeed a time when she was "not allowing anyone in." She said:
"Guys, I was being a little too, like…hard-core feminist vibes and, just like, I don't know, not allowing anyone in, but now I am."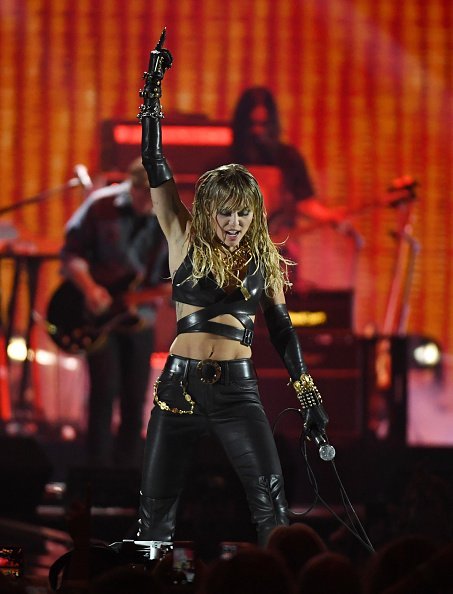 Miley Cyrus performs onstage during the 2019 iHeartRadio Music Festival at T-Mobile Arena | Photo: Getty Images
She continued:
"There are good men out there, guys. Don't give up. You don't have to be gay. There are good people with 'expletive' out there. You just gotta find them. You gotta find a 'expletive' that's not a 'expletive,' you know what I mean?"
The 26-year-old star went on to add that she made a mistake in the past by thinking that she "had to be gay" because she had decided that "all guys were evil." She further said:
"There are good people out there that just happen to have d*cks. I've only ever met one…and he's on this Live."
Her last comment caused a listening Simpson to smile, but the words seem to mean more than it appears to be – a heartfelt compliment for Simpson.
Some have since interpreted the former child star's comments to be a subtle shade at her ex Liam Hemsworth.
Following years of going on and off, Miley and Hemsworth tied the knot last year, 2018. The union, unfortunately, lasted just a few months amidst rumors of Miley cheating on the gorgeous actor with Kaitlynn Carter, the separated wife of Brody Jenner.
It is why many label her new comments a shade directed at Hemsworth because she did date Kaitlynn following the divorce after all.
A significant number of netizens, particularly of the LGBTQ community, have, however, taken offense at the part of her statement where she explained that people "don't have to be gay."
This drew Cyrus' attention, and while she didn't openly comment on the comments being a shade at Hemsworth, she strived to appease the LGBTQ community. On Monday, she tweeted:
"I was talking 'expletive' about sucky guys, but let me be clear, YOU don't CHOOSE your sexuality. You are born as you are. It has always been my priority to protect the LGBTQ community I am a part of."
If nothing else, Miley seems to have found happiness with her Simpson, and that is all that matters.
Please fill in your e-mail so we can share with you our top stories!