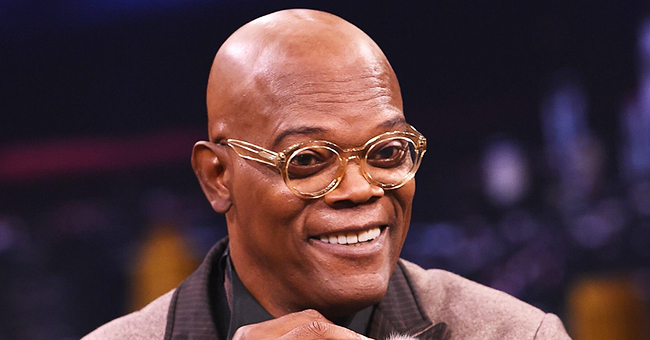 Getty Images.
Samuel L Jackson: Inside the Actor's 39-Year-Long Marriage to 'To Kill a Mockingbird' Star LaTanya Richardson

Samuel L. Jackson became one of the most successful actors in Hollywood to date. With almost 200 acting credits and counting, the actor accumulated a net worth over $7 billion by the time he turned 65.
However, Samuel would be the first to admit that his "rock" LaTanya Richardson is the motivation behind his success and the reason why he continues to give his best every day.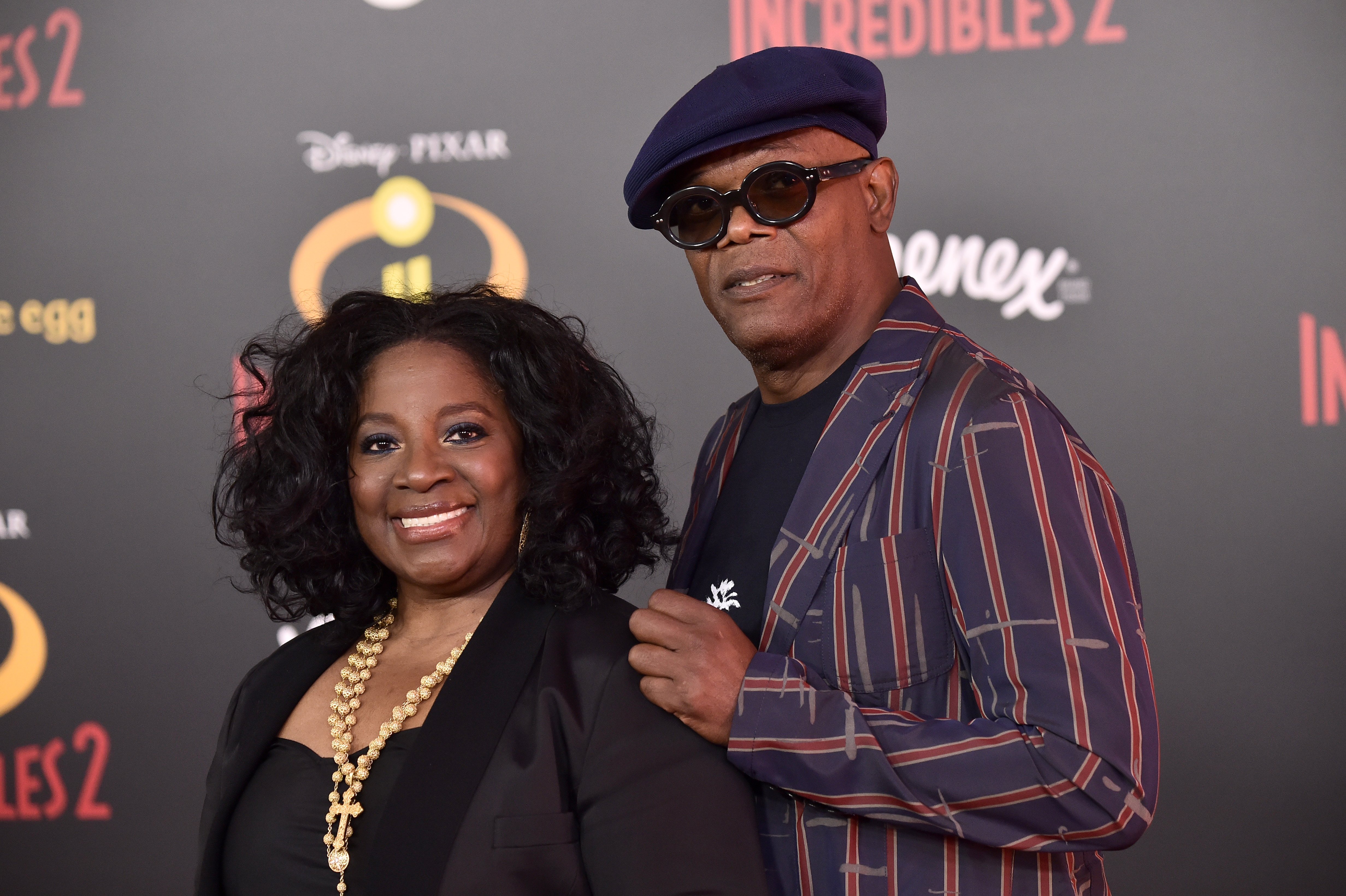 Samuel L. Jackson, LaTanya Richardson attend Premiere Of Disney And Pixar's "Incredibles 2" at the El Capitan Theatre on June 5, 2018, in Los Angeles, California. | Source: Getty Images.
When Samuel celebrated his 70th birthday in December 2018, LaTanya couldn't help but reminisce about the decades of love and dedication she shares with her husband of nearly four decades, and the reason for their strong relationship.
Shortly after their 1980 wedding, the couple adopted a marriage mantra of sorts, one that they both believed in as LaTanya elaborated, "I'm telling you, we were revolutionaries. We used to say the most revolutionary thing was to keep a Black family together. So that became our mantra."
But their marriage didn't survive on a mantra alone. Because men and women are cut from "a different cloth," LaTanya believes one needs a big heart and the Lord to turn to when times get tough.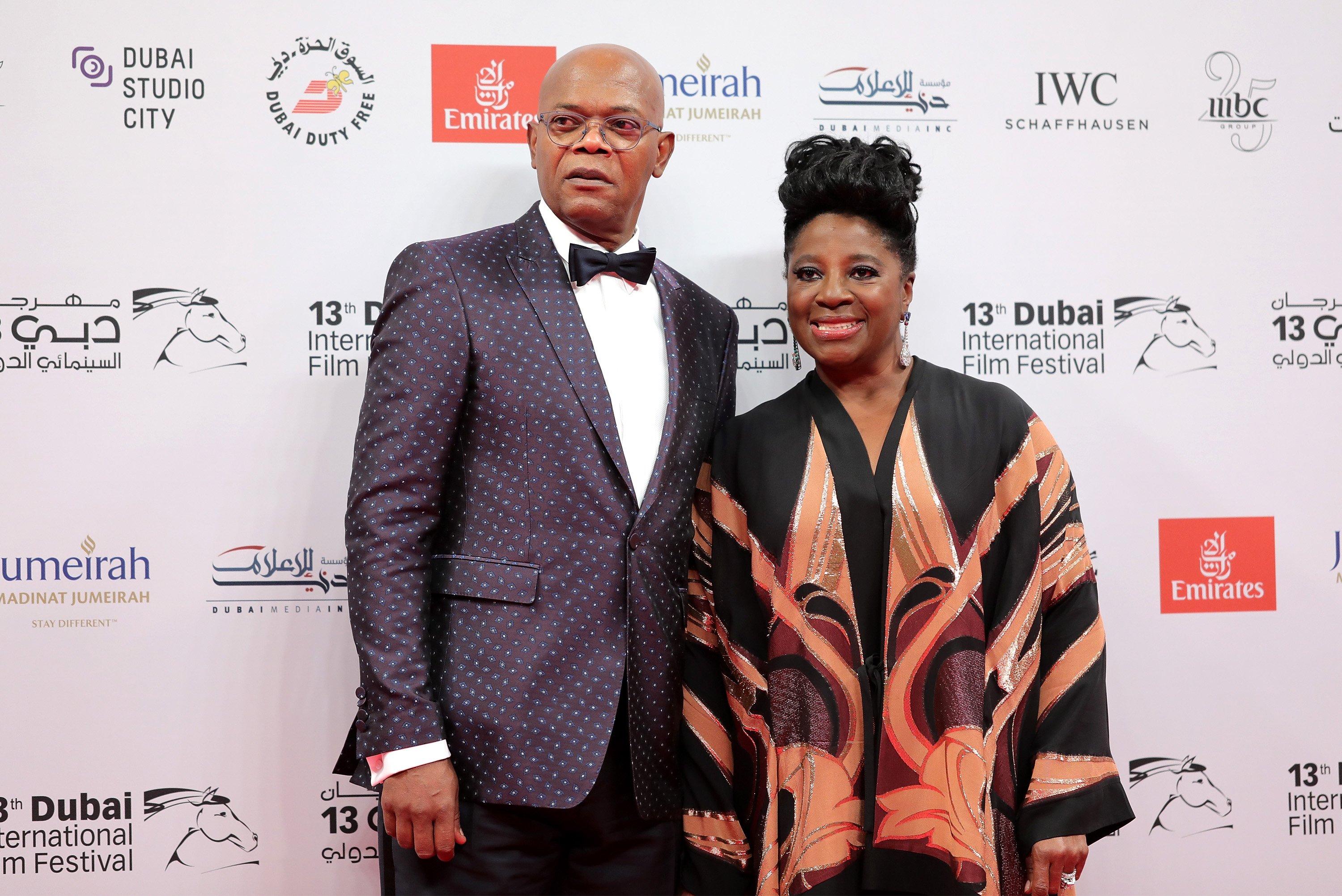 Samuel L Jackson with his wife LaTanya Richardson attend the 13th annual Dubai International Film Festival held at the Madinat Jumeriah Complex on December 7, 2016 in Dubai, United Arab Emirates. | Source: Getty Images.
For those struggling to find their stride in marriage, LaTanya advised never to let the sun set on an argument, no matter what. And the way Samuel and LaTanya approach their relationship enabled them to enjoy their individual career successes, have a healthy marriage, and to raise their daughter Zoë as part of a loving family.
However, the path to their happy union started in the late 1960s, when the couple first laid eyes on each other while in college.
LaTanya studied theater at Spelman College, while Samuel attended Morehouse College closeby, and both became involved in civil rights movements and Black Power.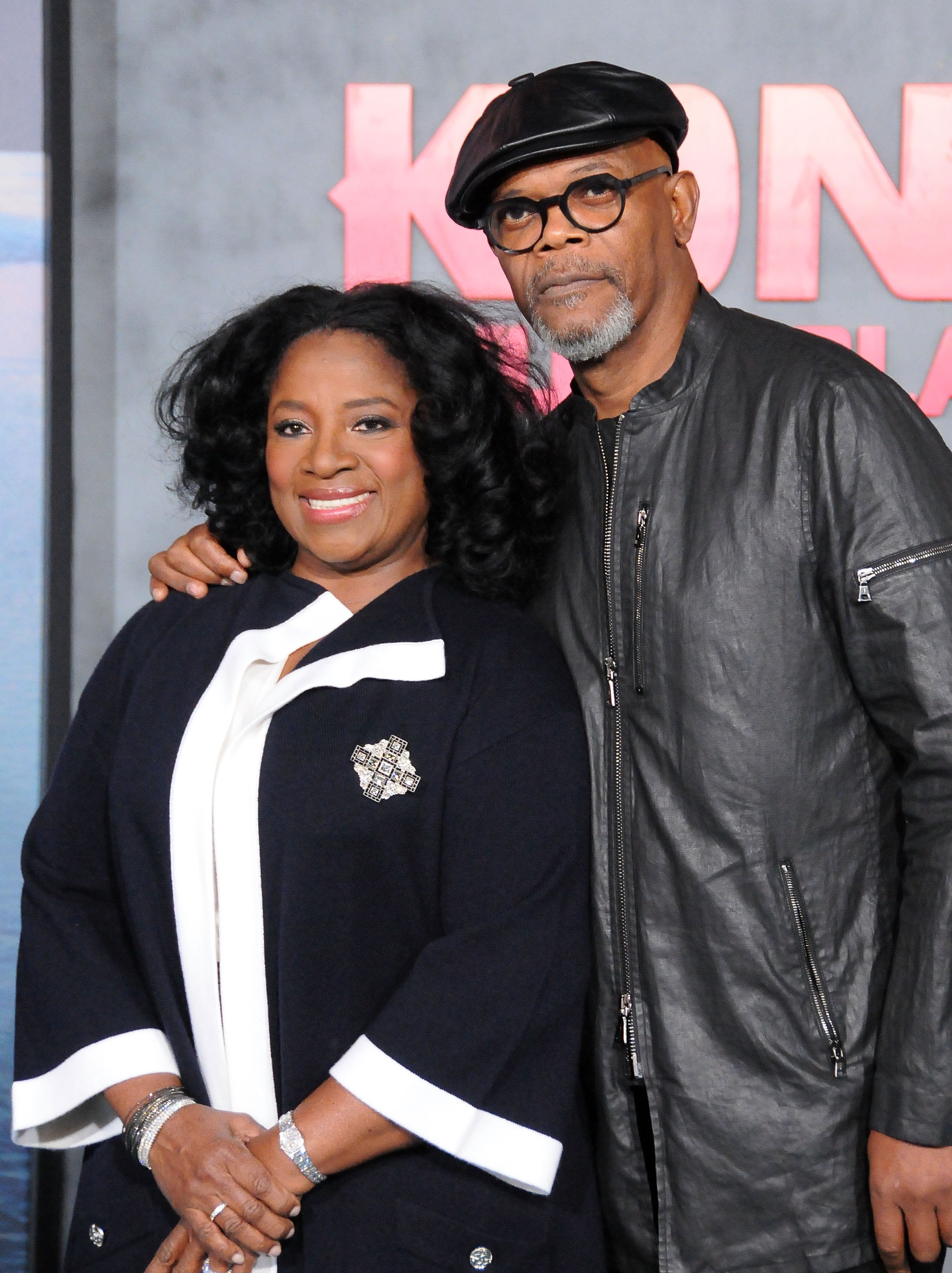 Samuel L. Jackson and wife LaTanya Richardson arrive for the Premiere of Warner Bros. Pictures' 'Kong: Skull Island' at Dolby Theatre on March 8, 2017 in Hollywood, California. | Source: Getty Images.
After Martin Luther King, Jr.'s assassination in 1969, Samuel got kicked out of college when he locked several board members in a campus building as an act of rebellion. The actor then moved to Los Angeles, where he became a social worker for two years before he decided to continue his studies at Morehouse College.
And so LaTanya and Samuel reunited, and the couple made their union official on August 18, 1980. Two years later, the couple welcomed their daughter, Zoë, to the family.
When LaTanya and Samuel first became an item, she felt passionate about live theater and her acting career, and she advised other mothers not to give up on their dreams after becoming a mother.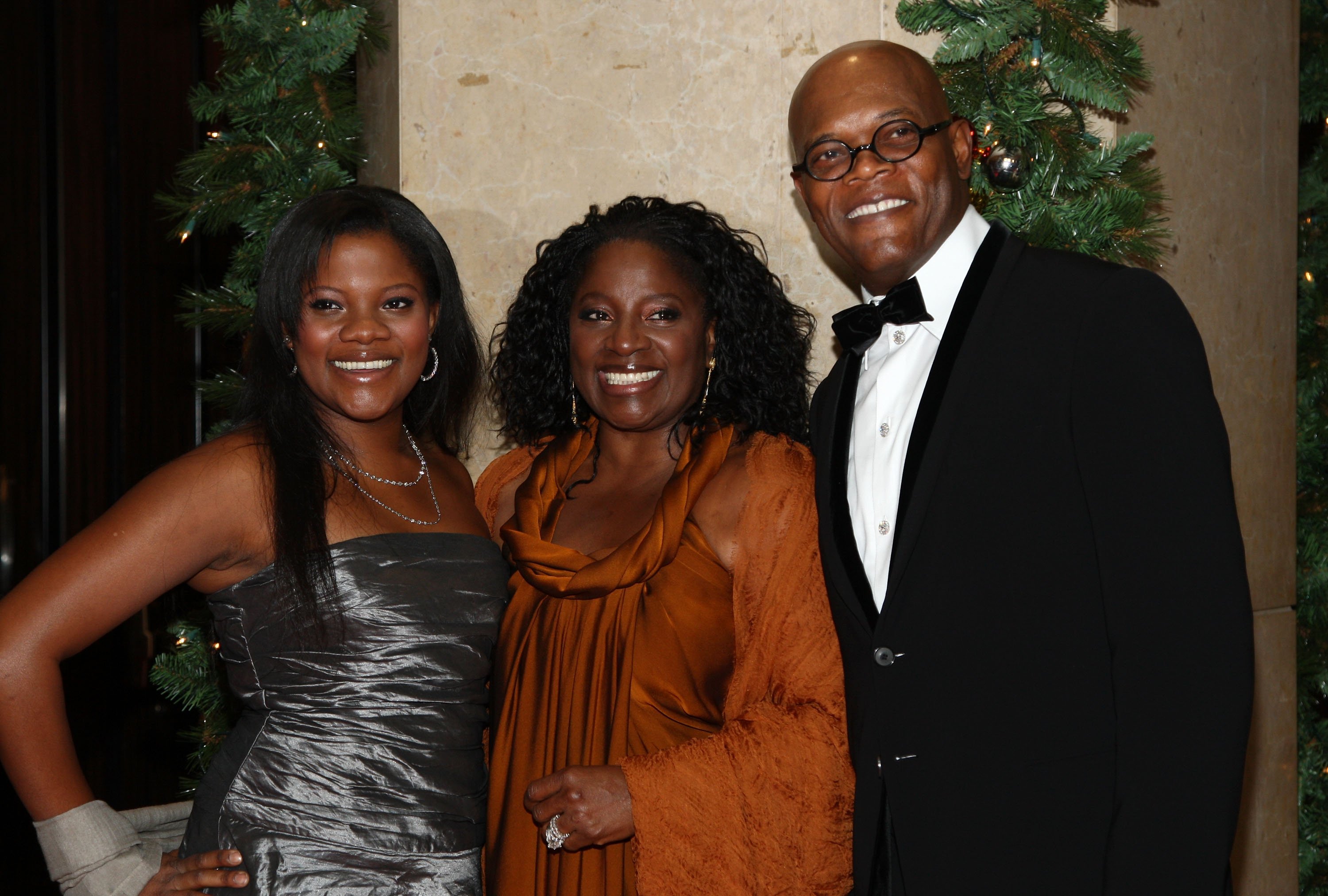 Samuel L. Jackson (far R), wife LaTanya Richardson (C) and daughter Zoe Jackson arrive at the 23rd annual American Cinematheque show honoring Samuel L. Jackson held at Beverly Hilton Hotel on December 1, 2008, in Beverly Hills, California. | Source: Getty Images.
"Keep working," LaTanya said. "Keep yourself lifted. Do not stop working, even if you have a baby. You let your baby see you working."
She not only kept working, but LaTanya also expanded her stage career into television, film, narration, and eventually directing.
While the couple still dated, LaTanya toured through the US in 1977 and 1978 with Ntozake Shange's roadshow production of "For Colored Girls Who Have Considered Suicide/When the Rainbow is Enuf," and she later directed the Laurie Carlos play, "Nonsectarian Conversations with the Dead" in New York City from 1985 and 1986.
Soon after, LaTanya transitioned into television and film and landed her first notable role in the television series documentary, "The American Civil War" in 1990.
The actress made her film debut in "Hangin' with the Homeboys" and "The Super" the following year, and landed roles in the hit films, "Malcolm X," "Lorenzo's Oil," "Sleepless in Seattle," and "When a Man Loves a Woman" during the early 1990s.
After scoring bit roles in numerous television series, LaTanya's first recurring role came in 2001 with her casting in "100 Centre Street," followed by other popular shows including "Grey's Anatomy," "Blue Bloods" in 2014, "Show Me a Hero," and in "Luke Cage" from 2016 until 2018.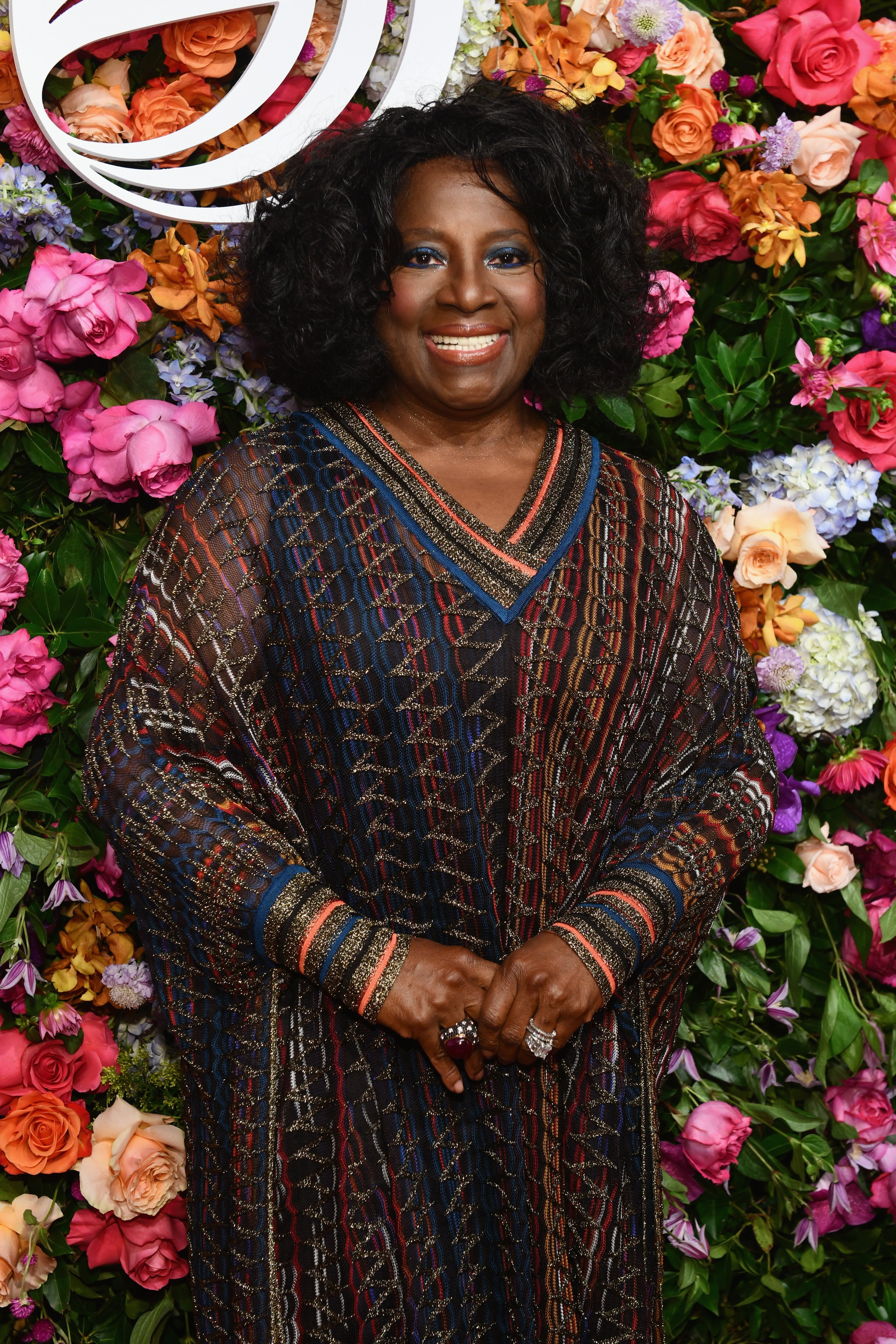 LaTanya Richardson Jackson attends the American Theatre Wing Centennial Gala at Cipriani 42nd Street on September 24, 2018, in New York City. | Source: Getty Images.
In August 2019, Samuel shared a throwback picture taken on their wedding day in celebration of their 39th anniversary, which he captioned:
"Happy Anniversary @ltjackson_‼You're my Rock & reason to get up every day work on giving you the best I have to offer. Thanks for All you Are! You are Love, walking, talking, challenging & everlasting! I Love You with all that I am???‼️"
Samuel's acting career started in the 1970s, but he only became a big Hollywood name at the age of forty with his first significant role in the 1989 film, "Do the Right Thing," followed by his casting in "Pulp Fiction" that propelled him to stardom five years later.
He followed up on his initial screen success with roles in "Die Hard: With a Vengeance," "A Time to Kill," "The Negotiator, " and "The Long Kiss Goodnight," before receiving his Star on the Hollywood Walk of Fame in June 2000.
Since then, Samuel starred in several film and television productions every year and most recently starred in the 2019 blockbuster films, "Captain Marvel," "Avengers: Endgame," and "Shaft."
Between Samuel and LaTanya, the couple racked up almost 250 acting credits, 39 awards, and 87 award nominations to date.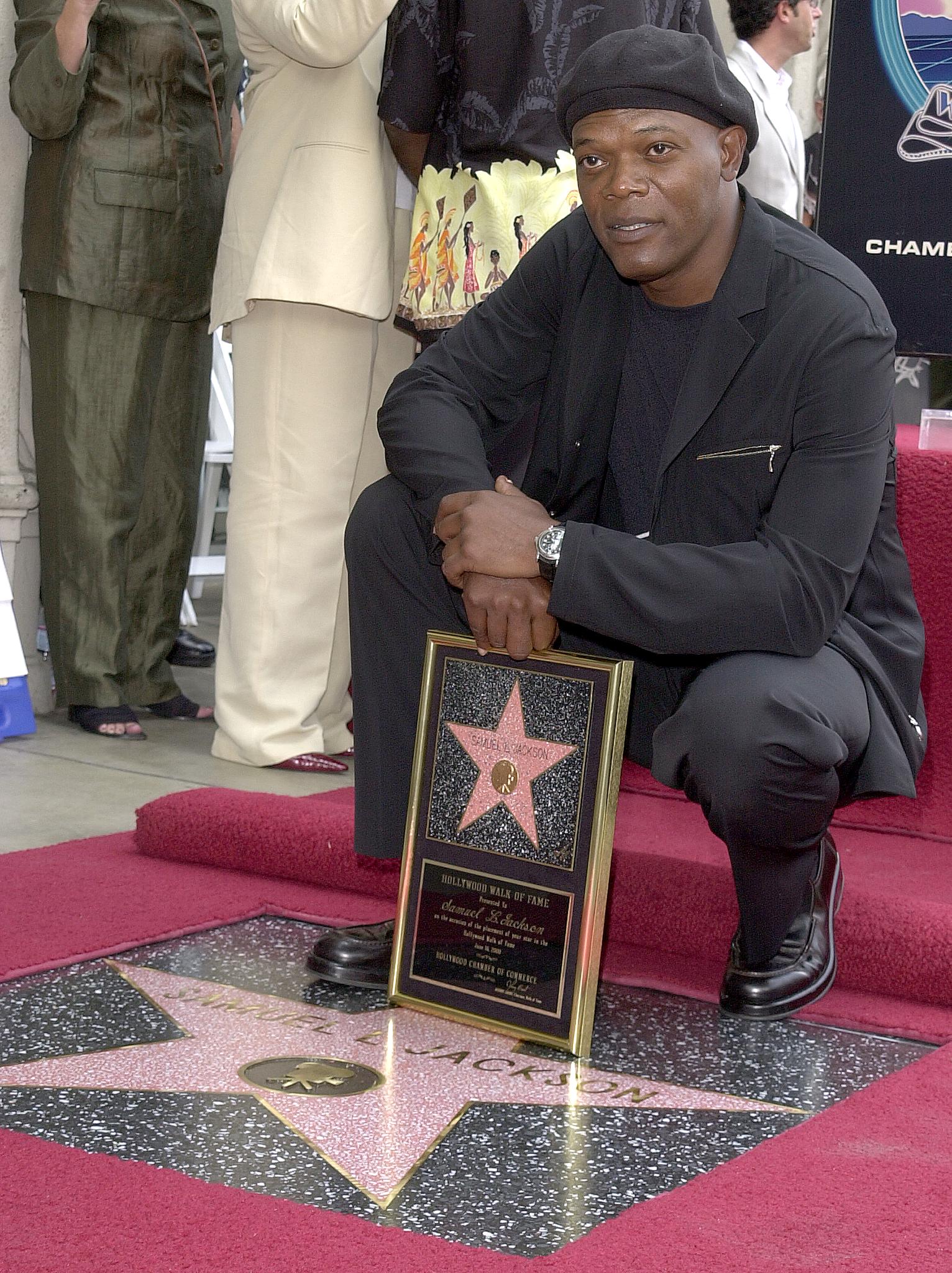 Samuel L. Jackson at the unveiling of his star on the Hollywood Walk of Fame June 16, 2000, in Los Angeles, CA. | Source: Getty Images.
However, Samuel enjoys acting as much as his fans enjoy watching him, and at the age of seventy, there is no sign of him entering retirement.
During an interview in 2019, the actor had a candid conversation about his career and the love he still has for the art of acting and revealed that he will continue acting until he physically can't do it anymore.
Please fill in your e-mail so we can share with you our top stories!