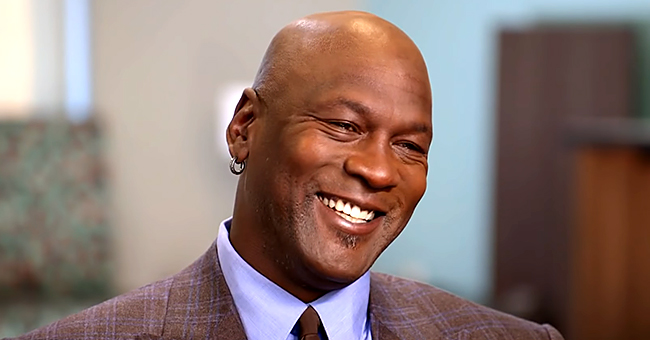 Youtube/TODAY
Michael Jordan Opens up about Being a Grandpa for the First Time
The legendary basketballer was live on NBC's show, "Today," where he revealed that it has been fun being a grandfather.
Sixteen years after retiring from basketball, former basketballer Michael Jordan is now a proud grandfather. The sports icon was live on "Today" to speak about his first grandchild, Rakeem Michael Christmas.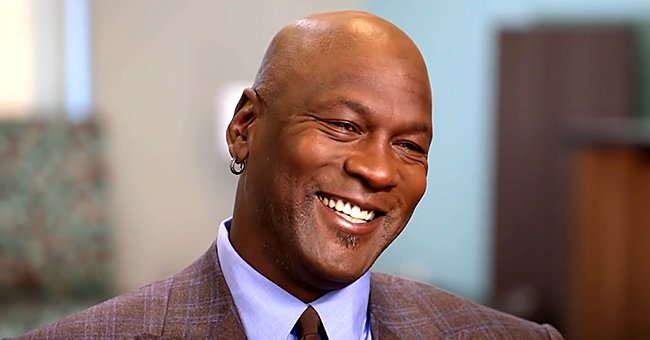 Michael Jordan talking in an interview with "Today." | Photo: YouTube/ Today.
Rakeem is the baby son of Michael Jordan's only daughter, Jasmine, who is engaged to Rakeem Christmas, a former NBA player now based overseas. Michael Jordan also spoke about other things, including his passion for philanthropy and his new business venture.
BEING A GRANDDAD IS FUN
Speaking about his grandson, the basketball great said that it had been nothing but fun being with Rakeem Michael Christmas, whose unique name Jordan described as being beautiful. Michael Jordan said:
"Actually, it's fun because I can actually hold him and play with him, and I'm having fun watching him."
CHRISTMAS'S BIRTH
Rakeem Christmas and Jasmine welcomed their son in May and announced his birth via a post on Jasmine Jordan's Instagram page. She posted a picture showing her baby holding her finger, and captioned it thus:
"Just In Time . I Love you Son #1stMothersDay."
Rakeem also made a post on his Instagram page to confirm his son's birth, and wish his fiancée a happy Mother's Day.
MICHAEL JORDAN LOVES TO LEND A HELPING HAND
Michael Jordan, since his departure from active basketball, has not withheld in giving back to the community and has made that a priority.
Only last week, he commissioned a $7 million health facility, the Novant Health Michael Jordan Facility Medical Clinic.
The clinic is the first of two facilities that the legend will fund in the Charlotte area and aims to provide healthcare for uninsured or under-insured people lacking access to healthcare or mental health services.
He said that as an active basketballer, his vision was his craft and that he tried to do the best he could, but now, having the time to understand the instances around him, he could do much more.
"Now I have more time to understand things around me, understand causes, understand issues, problems, and commit my voice and my financial support too. I feel like I'm making a difference."
Michael Jordan is adding to the list of things he owns with the launch of the Michael Jordan Tequila, which he shared towards the end of the interview. The star continues to add value to his burgeoning assets.
Please fill in your e-mail so we can share with you our top stories!