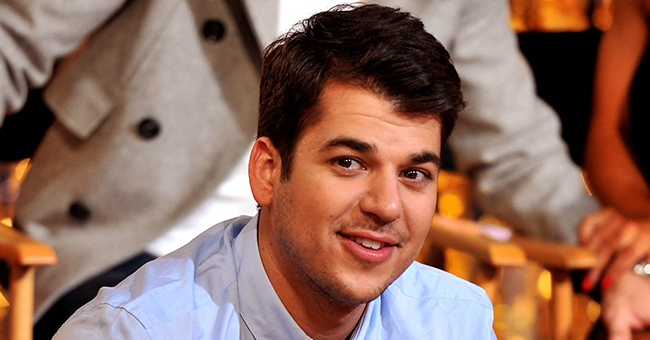 Getty Images
TMZ: Rob Kardashian Reportedly Quit Drinking & Appears Slimmer at Kim's 39th Birthday Party

Rob Kardashian has been making an effort to become a better person physically and mentally for the sake of his daughter Dream, and the results have been impressive. Kardashian, who reportedly quit drinking, looked a lot slimmer and happier at his sister Kim's 39th birthday celebration.
At one point during Kim's birthday bash, Robert was seen in one of the celebrant's Instagram stories. Through the quick glimpse, it was evident that he looked a lot slimmer than he used to.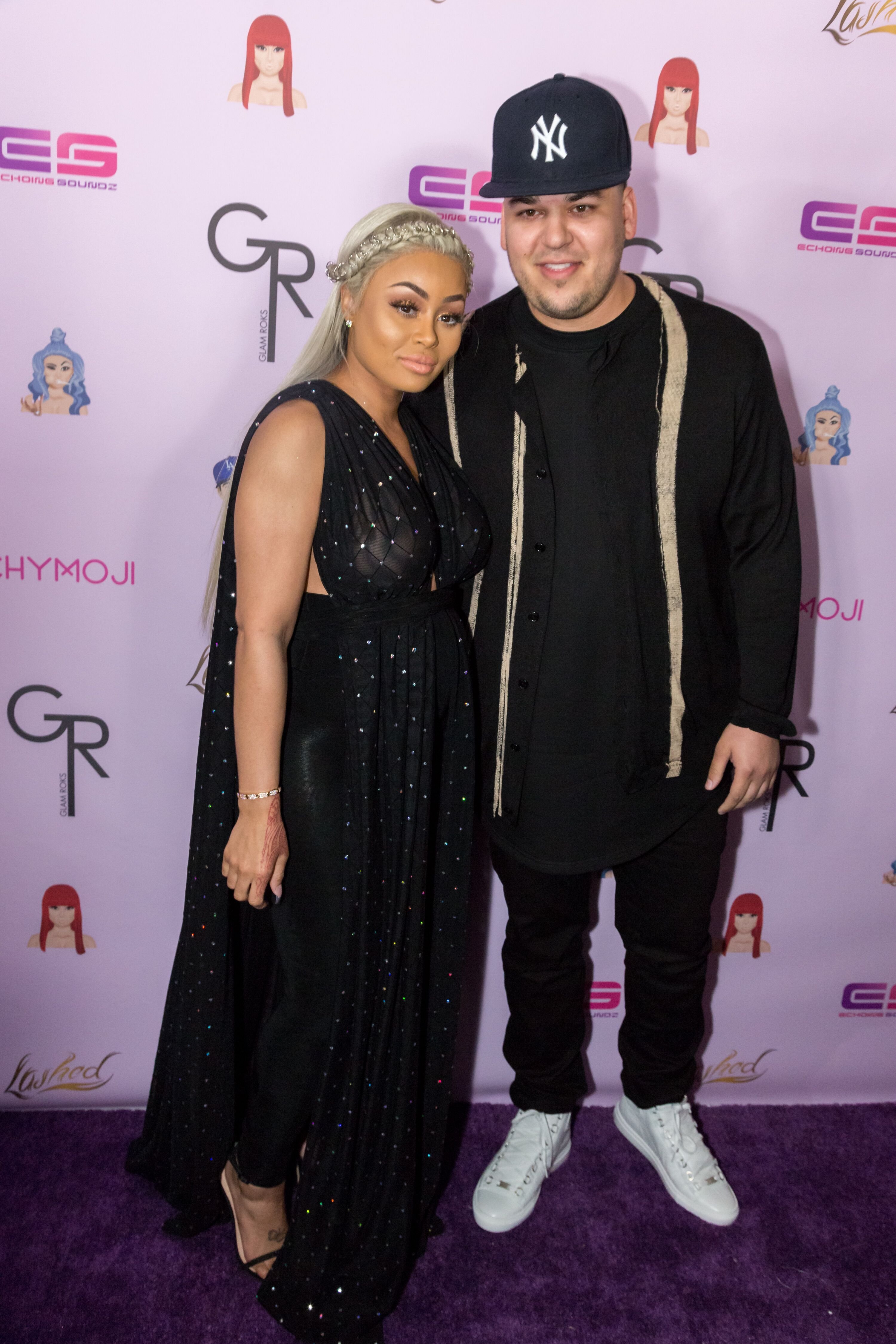 Rob Kardashian and Blac Chyna at a public guesting | Source: Getty Images/GlobalImagesUkraine
Rob's Road to Wellness
It hasn't been an easy ride for Rob Kardashian, who went on a downward spiral following his split from former fiance and baby mama Blac Chyna. Although the two began in a happy relationship, things began going south.
Before they knew it, they were filing lawsuits left and right against one another, seeking custody over their daughter Dream among many other things.
On Being the Best Dad for Dream
However, now that he's made amends with Chyna, Rob's number one priority remains to be his daughter, and how he wants her to have the best of everything.
According to TMZ, Kardashian made it a point to quit drinking and make better diet choices, including cutting down on processed and fast food. He's also been gyming more regularly and has been playing a lot of basketball to get back in shape.
Being in a Better Place
The publication adds that Rob has been in a good place both mentally and physically in a long time, and it's all thanks to his devotion to raising his daughter Dream in the healthiest and happiest environment possible.
Meanwhile, it's been a great birthday week for Kim Kardashian-West, who was gifted by her loving husband Kanye with a $1 million donation under her name to all her favorite charities.
Kim Kardashian's Birthday Celebration
On Twitter, the reality TV star shared a note that stated Kanye and their children donated a million dollars to Cut 50, Buried Alive Project, Equal Justice Initiative, and the Anti-Recidivism Coalition under her name.
Of course, aside from the generous donation, she also got amazing gifts from her family, including some bags from her husband.
More Peaceful Times
Everything seems to be going well for the Kardashian-Jenner clan lately, as their often drama-filled lives have been replaced by adorable bonding moments between all of their children.
After all, children are considered to be the best peacemakers in the world, as they can unite even the most chaotic families.
Please fill in your e-mail so we can share with you our top stories!