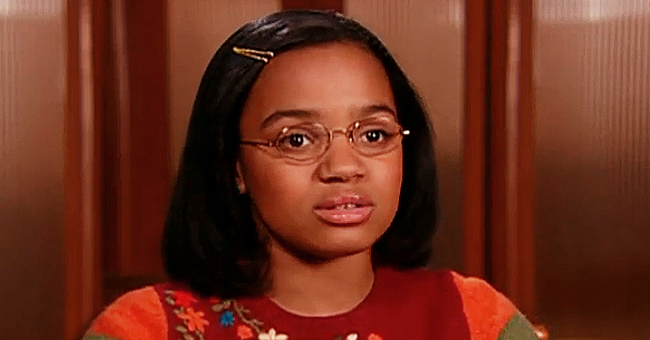 YouTube/Novidades Cinema - Movie News
Kyla Pratt of 'One on One' & 'Dr. Dolittle' Fame Is Ready to Be Seen as a Grown Woman

Kyla Pratt said that she's ready to take on newer roles that her children will only be allowed to see when they're grown, and know that their own mom was a grown woman herself.
Kyla Pratt spoke about her desire to take on more adult roles in film and television in an interview on "The DL Hughley Show" which aired on TV ONE last week.
At 33, Pratt looks like the same actress many grew to love from "Dr. Dolittle" and "One on One." She hasn't aged a bit — even her voice sounds the same in the clip found below.
Kyla Pratt visits the SiriusXM Studios in New York City on April 27, 2018 | Photo: Getty Images
Pratt is ready for big woman things
The mother of two could pass for a teenager with her looks, but mentally she's fully prepared and more than willing to expand her screen career by doing less family-friendly roles.
Pratt told host Hughley that for years she's been telling her family that she's "done a lot of things that [her] kids can watch." If she decides to go in another direction, she doesn't want them watching her like she's "crazy."
She added:
"So just know that I have enough footage for my babies to see and if I want to do something else they can see it when they get grown and know that mommy was a grown [expletive] woman."
She has no plans to keep herself limited
Everyone laughed at her big woman talk, but Pratt continued making her point saying:
"I also don't wanna limit myself, I don't wanna myself to anything. I wanna try everything. I wanna try different things."
The "Let's Stay Together" actress went on to a more touchy subject as she brought up her self-diagnosed post-partum depression upon the birth of her first daughter, Lyric Kai Kilpatrick.
After PPD, she's finally thinking straight
Pratt said that for years she felt symptoms of the condition. She's now finally clear-headed enough to act on her creativity and writing talents.
Even if the voice actress for Penny Proud of "The Proud Family" cartoon series is not about to allow herself to be typecast for only child-friendly roles, she still has a family to consider.
Pratt's first and second daughter, Liyah Kilpatrick, both have her running around and admittedly, her home life deters her from accepting new roles because she's so busy.
She also has a family to care for
"The Christmas Pact" actress does get help from her boyfriend of 11 years, Danny KP Kilpatrick, a tattooist. Earlier this month, the "Black Ink Crew" star shared the not-so-sweet story of how the pair met.
The 32-year-old revealed that one of his cousins invited Pratt over. While doing some drinking, Pratt challenged Kilpatrick to down several shots. He didn't say when the two got romantic, but obviously, that happened.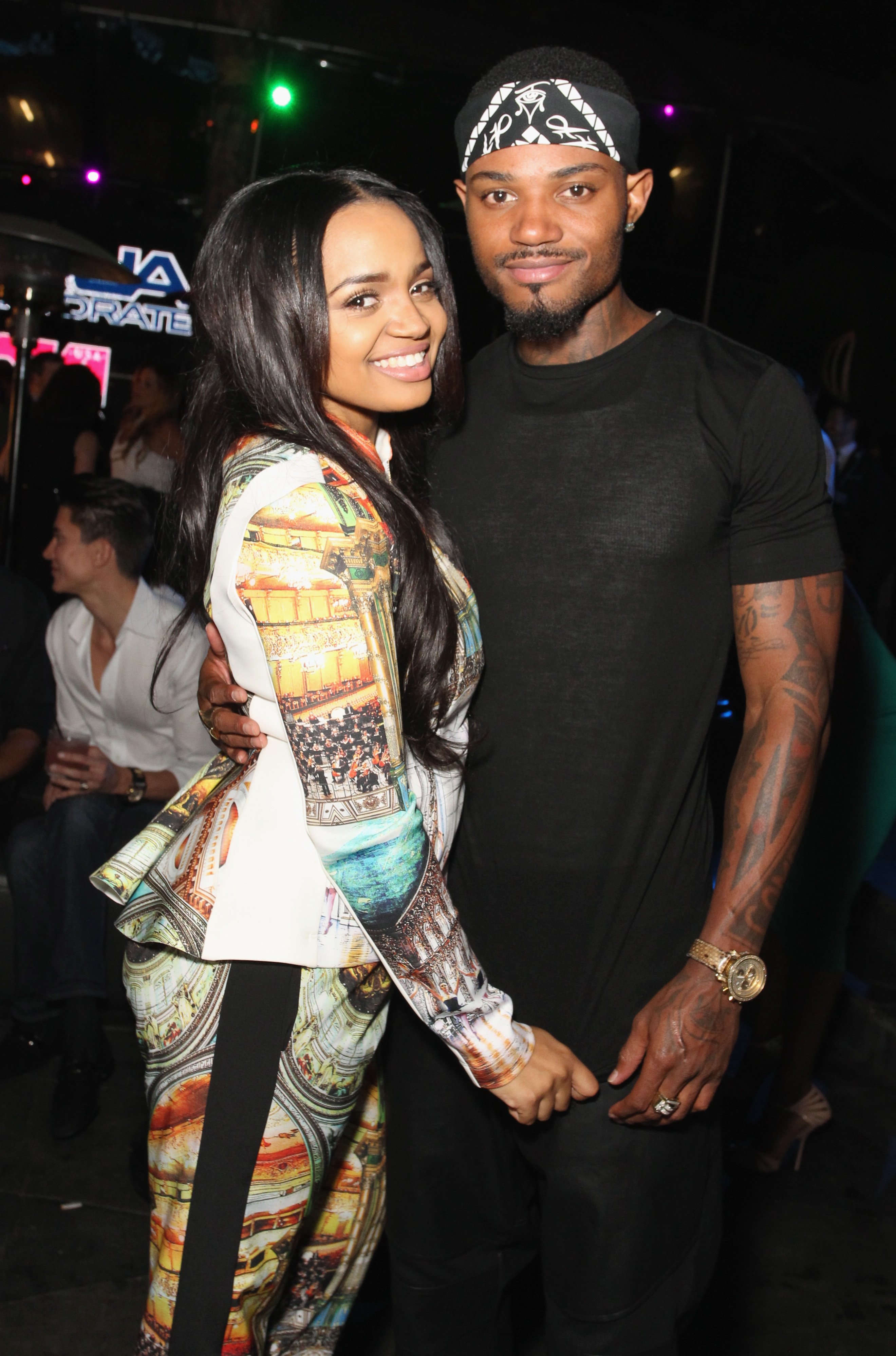 Kyla Pratt and Danny Kilpatrick attend the So Sexy L.A. Event in Los Angeles on May 21, 2014 | Photo: Getty Images
The couple's daughters are now eight and six years old and from their mom's social media we can tell they're as gorgeous as can be. Clearly, they got it from their momma.
Both Pratt and her kids are beautiful
Back in May, Pratt shared a stunning photo of herself with her hair done in an edgy shaved side with a bob. She wore a forest green top and matching jeans along with some black and white tennis shoes.
Her pose was definitely not that of a little girl, so it's not hard to see Pratt in more adult type films in the future. She may not be aging, but she's definitely growing and we can't wait to see more of her talents.
Please fill in your e-mail so we can share with you our top stories!