shutterstock.com
Daily Joke: A Boy Wearing a 'Werewolf' Costume Goes Trick-Or-Treating
Little Tom goes about his neighborhood trick or treating, and his costume leaves an older adult confused.
The entire neighborhood knew Tom Brady and widely acknowledged that, albeit snarky at times, he had a brilliant mind. It was Halloween, and there couldn't be a better time for Tom to show off his crazy cool ideas, and boy did he!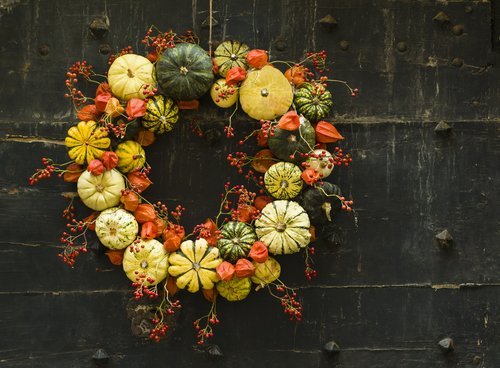 Halloween-themed wreath made with mini pumpkins. | Source: Shutterstock.
On the D-day, the ten-year-old followed tradition and went about town, knocking on doors asking for treats. Now when he got to Mr. Stone's home, he knocked and said, "Trick or treat? "
Mr. Stone was already exhausted from the visits for Halloween night, but he still didn't want to pass up appraising the genius outfits the children put together for the spooky season. So far, he had found only a robot costume very impressive, but even that seemed lackluster to what he had expected.
So, a crouched Mr. Stone hurriedly walked down the hallway to open the door. But he got startled when he realized it was THE Tom Brady and what more, he had no costume on!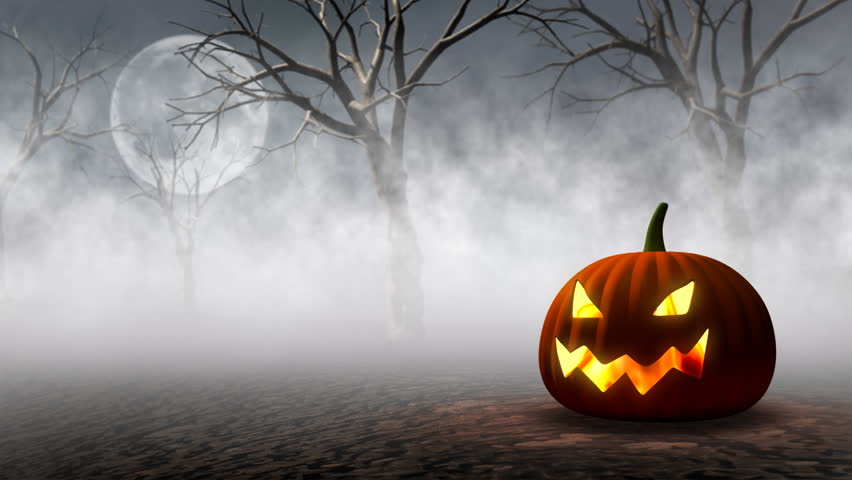 Halloween pumpkin | Photo: Shutterstock.com
Looking down at the youngster, Mr. Stone curiously asked:
"What have you come as?"
Tom:
"A werewolf."
Confounded, Mr. Stone further said:
"But you're not wearing a costume. You've just got your normal clothes on."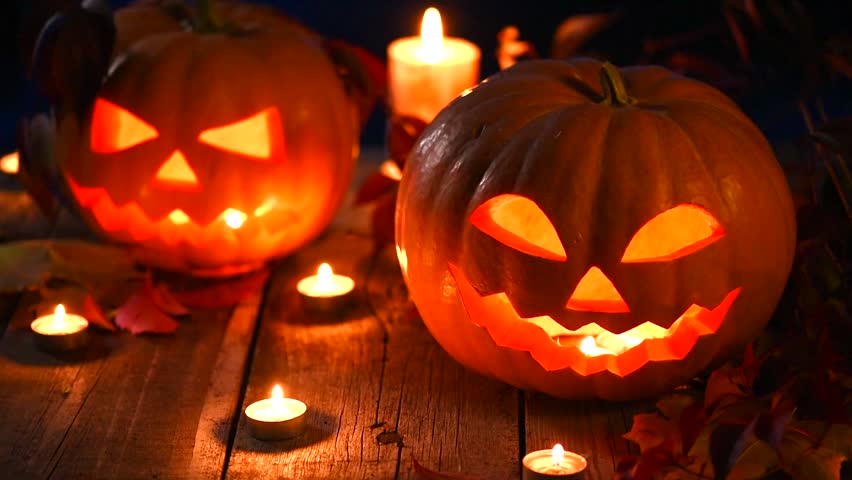 Halloween pumpkin head jack lantern with burning candles | Shutterstock.com
Cheekily, Tom said:
"Yeah, well, it's not a full moon yet, is it?"
A PHOTOGRAPHER IS DETERMINED TO GET A GHOST ON FILM
A photographer goes to a rumored haunted castle determined to get the picture of a ghost for Halloween. Fortunately, he met a friendly ghost who willingly posed for shots for him.
The photographer felt excited about the encounter, and quickly downloaded his photos and gets forlorn when he discovers that the images are underexposed and completely blank.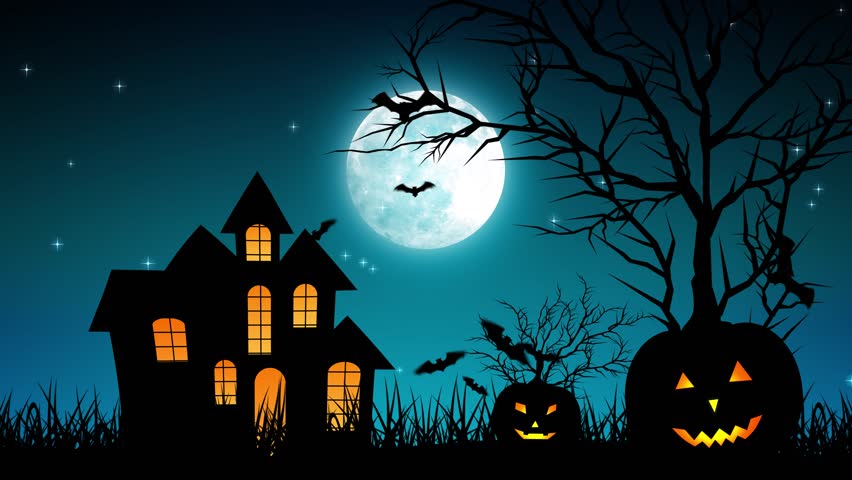 Halloween background animation with the concept of Spooky Pumpkins, Moon and Bats and Haunted Castle | Photo: Shutterstock
Moral of the story: The spirit is willing, but the "flash" is weak.
A BOY DRESSES UP AS AN IRS AGENT FOR HALLOWEEN
It's Halloween, and when the man answers his door, there's a well-dressed young boy there wearing a suit and matching tie, who says, "Trick or treat."
The man's a bit confused, so he asks the boy what he's dressed up as. "I'm an IRS agent", says the boy, and with that, he snatches 40% of the candy, and leaves without saying thank you.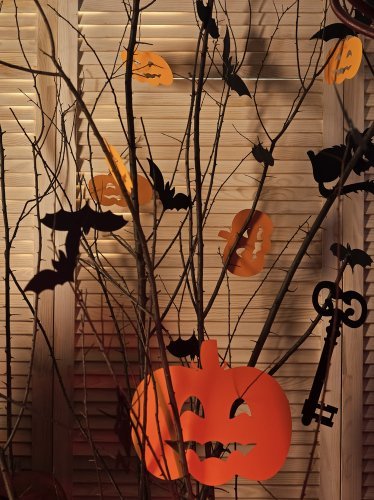 Hanging bats used as Halloween decorations. | Source: Shutterstock.
Read some other interesting halloween jokes here.
Source: Unijokes
Please fill in your e-mail so we can share with you our top stories!