Marlo Thomas Is All Smiles with Chip and Joanna Gaines in New Photo: 'They Are Such Fun'
Actress Marlo Thomas, best known for portraying Ann Marie on "That Girl," took to Instagram to share a pic next to Chip and Joanna Gaines from "Fixer Upper."
In the image, Marlo was posing between the couple wearing a beautiful, long-sleeved, red shirt that had a black-and-white heart symbol on it.
"Three incredible people in one picture!"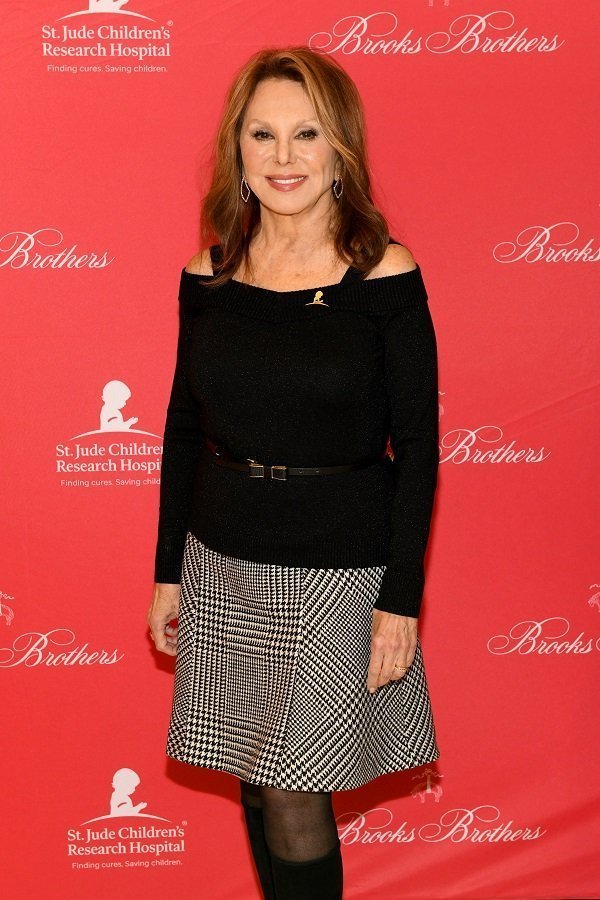 The unusual photo
Chip Gaines was smiling next to the actress. He opted for a blue shirt and a white baseball cap worn backward. His wife Joanna was also flashing her beautiful smile at the camera while wearing a white shirt.
For the caption, Marlo wrote:
"In Waco Texas with Joanna & Chip Gaines. They are such fun! And Magnolia is fabulous!"
People's reaction
Shortly after Marlo uploaded the picture, her followers took to the comment section to share their thoughts on the unusual yet fabulous image:
"3 of my favorite people together having a great time," admitted one user.
"Three wonderful people. So nice you were able to spend time there Marlo," pointed out a second person.
"That's awesome! Three incredible people in one picture! Thanks for sharing!" finished another netizen.
Marlo Thomas' activism work
Even though Marlo Thomas will always be remembered for her outstanding career in the entertainment industry, she is also a very proactive social activist who has been helping children for several years through the St. Jude Children's Research Hospital.
The pediatric treatment and research facility was founded in February 1962 by none other than Marlo's father, Danny Thomas. Danny was also an actor whose most famous project was "Make Room for Daddy."
After struggling a lot to make it into Hollywood, he came up with the idea that "no child should die in the dawn of life," so he created the St. Jude Children's Research Hospital.
As described in its website, the hospital's mission is to "advance cures and means of prevention for pediatric catastrophic diseases through research and treatment."
Chip Gaines wants more children
As per Chip and Joanna Gaines, the couple tied the knot in 2003, and they recently revealed how they met each other. Chip said that he ran into his future wife one day while getting into her family's auto shop.
Since Joanna participated in the store's commercial, he recognized her, and that was the perfect excuse for them to start talking. Nowadays, the couple has five children, but Chip is insistent on having more kids!