Lori Loughlin's Entire Family Is Reportedly 'In Chaos' over Additional Federal Charges
After facing additional charges in the national college admissions scandal, a source reveals that Lori Loughlin and her husband, Mossimo Giannulli are close to reaching their breaking point.
Since being indicted in the national college admissions scandal, Lori Loughlin and her husband, Mossimo Giannulli have maintained their plea of not guilty, while facing up to 40 years in prison for the charges against them.
On October 22, the U.S. Department of Justice announced in a press release that the couple along with nine other defendants are facing an additional charge of conspiracy to commit federal programs bribery.
Lori Loughlin, her husband, and nine other parents have been charged with bribery — which caries up to 10 years in prison https://t.co/oW28RP7s2h pic.twitter.com/KVFk0m1syQ

— Rolling Stone (@RollingStone) October 22, 2019
The couple's original charges were revealed on March 12, 2019. These include; money laundering conspiracy, conspiracy to commit mail and wire fraud and honest services mail and wire fraud. 
"The entire family is in chaos right now. They knew this was a possibility, but they thought perhaps it was just a bargaining tool from the prosecution," a source close to Loughlin reveals to PEOPLE.
"Now that the charges are official, they are realizing that there is no way to avoid a moderately long prison sentence, unless they are found not guilty in a trial," the source continues.
Loughlin and Giannulli are accused of paying admissions consultant William "Rick" Singer $500 000 to falsely title their daughters Olivia Jade Giannulli and Isabella Rose Giannulli as recruits to the crew team at USC. It was found that the girls had never participated in the sport.
According to Daily Mail, the US District Attorney of Massachusetts has only set additional charges against defendants like Loughlin and Giannulli, who have plead not guilty to the initial indictment. In light of the new charges the source says:
"They feel like this is David versus Goliath. How do you go up against the federal government when the government has decided to make an example out of you? This stress is about to break them."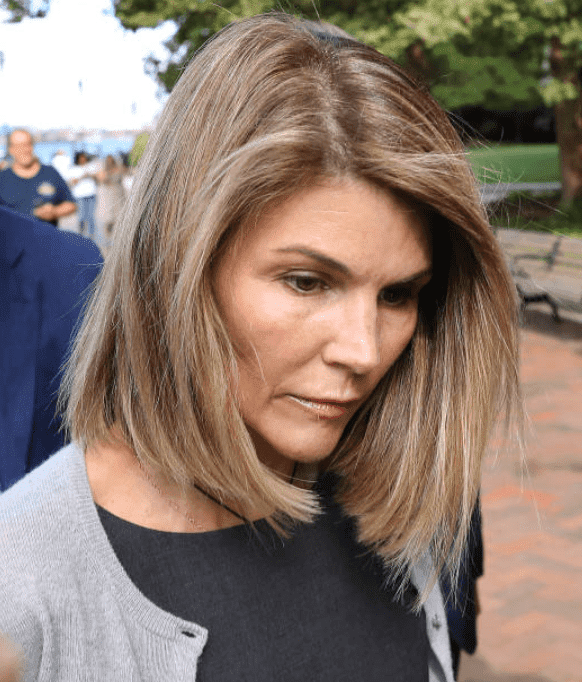 "Does she regret not taking the deal? Of course she does, because it would have been easier. But taking the deal would have admitted guilt, and she believes she was duped by unscrupulous people who enriched themselves off of her. It is her position that she was not some sort of criminal mastermind," the source explains.
In March, the Loughlin and Giannulli both had their bond set at $1 000 000. They are currently awaiting their next court date, which will be on January 17, 2020. 
As they prepare for trial the source says Loughlin was only trying to what was best for her daughters and didn't expect this terrifying outcome.