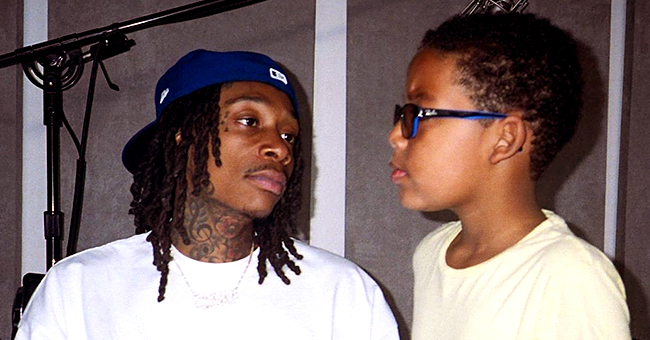 Instagram/wizkhalifa
Wiz Khalifa Reveals He Coaches Son's Sebastian's Baseball Team on 'The Kelly Clarkson Show'

Wiz Khalifa is so involved in his son's baseball team as its coach that one of the other coaches didn't realize he was a rapper. "I felt like maybe I'm doing such a good job," he says.
Wiz Khalifa may be a successful rapper but he also admits, he may be doing a good job at being a coach to his son's baseball team.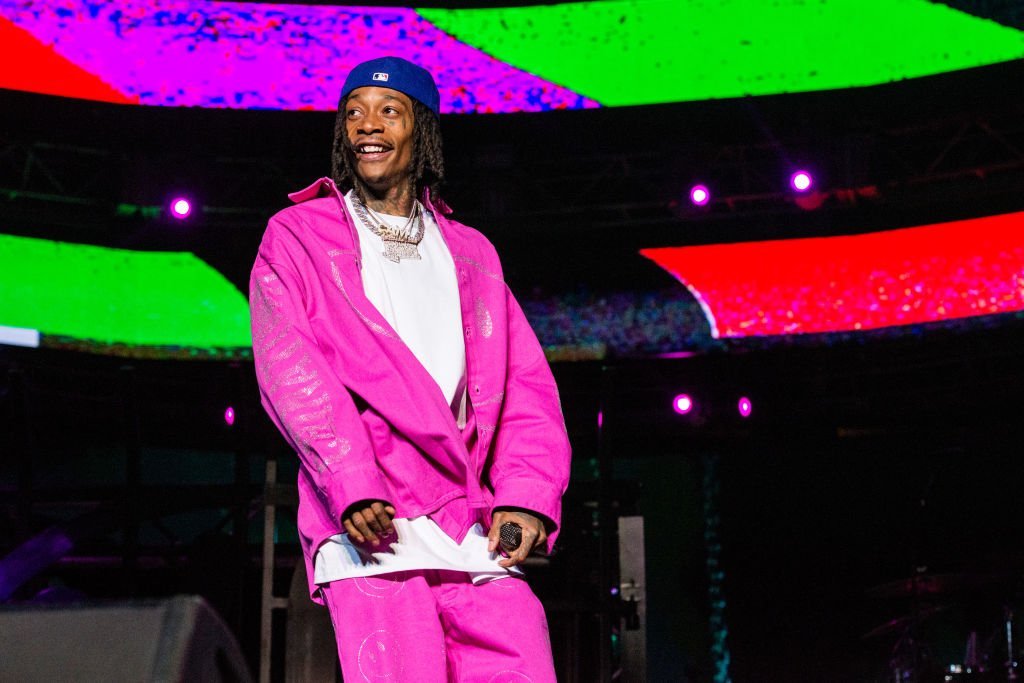 Wiz Khalifa performing during the 2019 Coachella Valley Music and Arts Festival. | Photo: Getty Images
Wiz dropped by Kelly Clarkson's show and opened up about his devotion to his son, Sebastian's sport and why he tries to be present during the 6-year-old's growing years.
"For me, it's super important," the father-of-one told Kelly. "I love children and this is the most important time in his life. Especially spending it with me, and having his friends and the relationships that they're gonna build — any hand that I can have in that, I'm trying to do it."
Wiz reveals one of the things he got involved in is Sebastian's baseball team in school. In fact, he's so involved as the team's coach that one of his co-coaches didn't realize he was actually a famous rapper. Wiz recounted,
"It's crazy but one of the coaches actually came up to me — he's a fireman — and he just told me this yesterday, he was like, 'I was watching TV and I saw this interview with you on there and I was like, "What the heck is the Dodgers coach doing on TV?' He didn't even know I was a rapper."
Wiz adds that it's cool not to be recognized for his music but for his expertise as a coach.
"I felt like maybe I'm doing such a good job as a coach that he didn't even know I was a rapper," he said.
Wiz shares Sebastian with Amber Rose but since the two are not together anymore, he delights in playing dual roles when Sebastian's with him. He opened up about this in his five-part Apple docu-series, "Wiz Khalifa: Behind the Cam.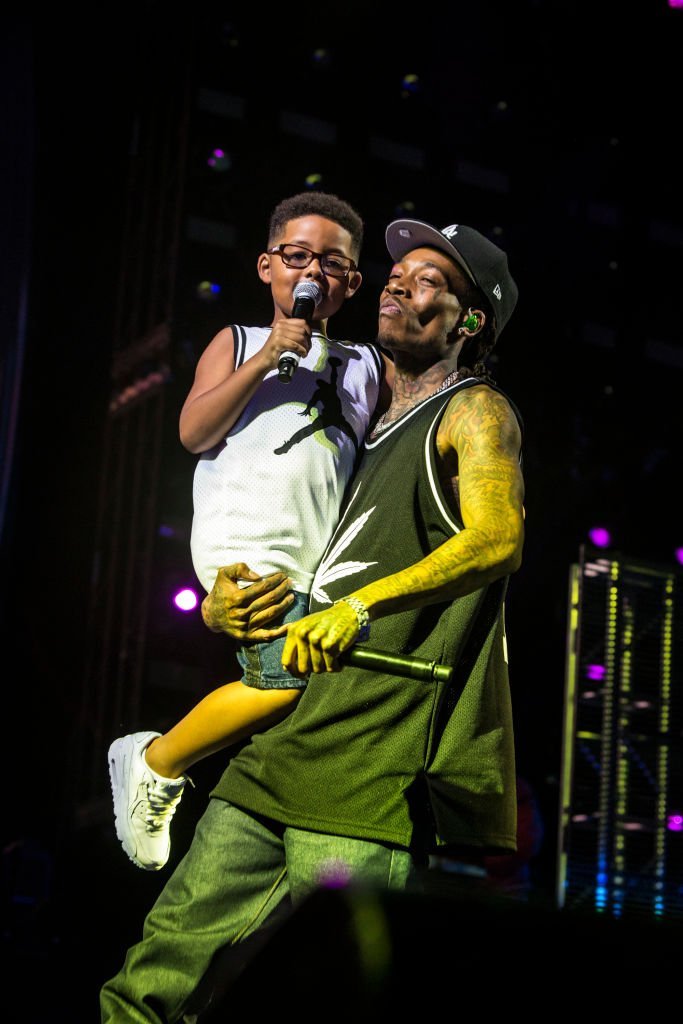 Rapper Wiz Khalifa performing with his son, Sebastian Taylor Thomas in August 2019. | Photo: Getty Images
Wiz explained that not having Amber around forces him to do things he would not normally have to do with Bash, his nickname for his son. It has transformed him a lot but it also gives him a chance to be a great part of his son's life.
"The older that he gets, the more influence I have on him. So it's not as much as just makin' sure he's good; it's actually being there."
A plus for Wiz is Bash's interest in rap music, something they can definitely bond over. He tells Kelly that the little boy gets excited to listen to his own playlist in the rapper's car.
"He's like 'Daddy, play this song, this song, that song.' I mean, I try to put him on the new stuff and he doesn't even want to hear it."
What a great relationship he has with his son.
Please fill in your e-mail so we can share with you our top stories!