Amy Schumer's 5-Month-Old Son Gene Stole the Show with Adorable Old Man Costume for Halloween
Amy Schumer's 5-month-old son Gene stole hearts for Halloween as the most adorable old man ever seen.
Halloween might be long gone, but we still can't get over some costumes, one of which is Amy Schumer's 5-month-old son, Gene.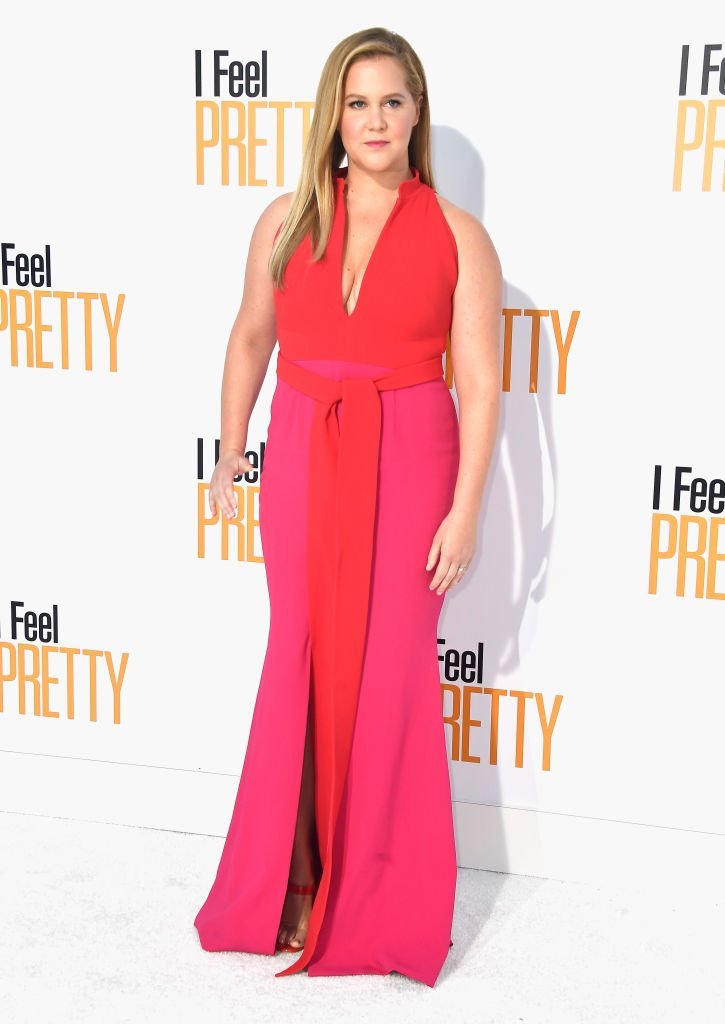 For the spooky celebration, Gene brought his A-game dressed up in the most adorable old man costume, as reported by PopCulture.
Owning his character as an old man, Gene completed his look with a fake grey wig, a prop mustache pacifier, a pair of oversized glasses.
His ensemble consisting of a plaid shirt, striped cardigan, and a couple of brown pants was, no doubt, the perfect fit.
Proud of her handiwork, Amy took to Instagram to share several snapshots of baby Gene. In the different slides, Gene was seen reading a newspaper intently, sitting with the family dog, and relaxing on the couch.
The post was captioned:
"We are going to teach him to read the news. I'm not gonna post him anymore."
She then went on to address the remarks by the director of the Missouri Department of Health and Senior Services, sending her love to women in the state.
In no time, the comments section was flooded with sweet remarks from colleagues. Schumer's "Snatched" co-star Goldie Hawn wrote:
"??? Omg. Can't handle this. ❤️❤️❤️"

Author Emily Oster gushed:
"Oh my god, is that a mustache pacifier?! Please say yes."

Weeks before Halloween, Gene warmed hearts when he visited his mom on set.
As reported by PEOPLE, the happy mom shared a heart-melting clip of the visit showing how the workers on set were doting on the little one while she smothered him with a million kisses.
The "Trainwreck" star captioned the sweet video:
"Set visit for a million kisses."
Since Schumer welcomed baby Gene with her husband Chris Fischer, the comedian has been open about the struggles and challenges of motherhood.
When she was returning to set, Schumer got real about the hardship of leaving Gene behind with an Instagram post. 
Amy explained that although she is thrilled by the thought of returning to work to fulfill her dreams and ambitions, she couldn't get herself to leave him at three months. 
She also confessed to crying some days from the hurt of missing him so much. 
Nevertheless, she stands by her decision to return to work on her Spotify podcast, "Amy Schumer Presents: 3 Girls, 1 Keith."
As noted by PEOPLE, she described getting back to work as "empowering."