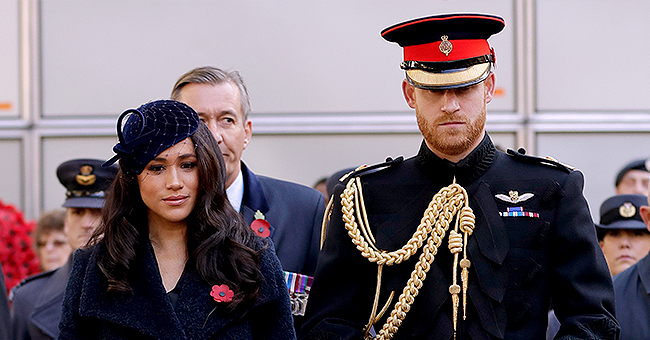 Getty Images
Meghan Markle Makes Her First Appearance at the Field of Remembrance Alongside Prince Harry

Meghan Markle debuted at the annual Field of Remembrance on Thursday in a dark coat and velvet hat. She joined Prince Harry and others in honoring fallen soldiers.
The Duke of Sussex has thrice attended the event before. According to People, the first time was back in 2012 with granddad Prince Philip. He followed up by going in the last two years.
Also in attendance on Thursday was Prince Charles, who laid the wreath in place of 93-year-old Queen Elizabeth who wasn't present. Photos from the event are found below.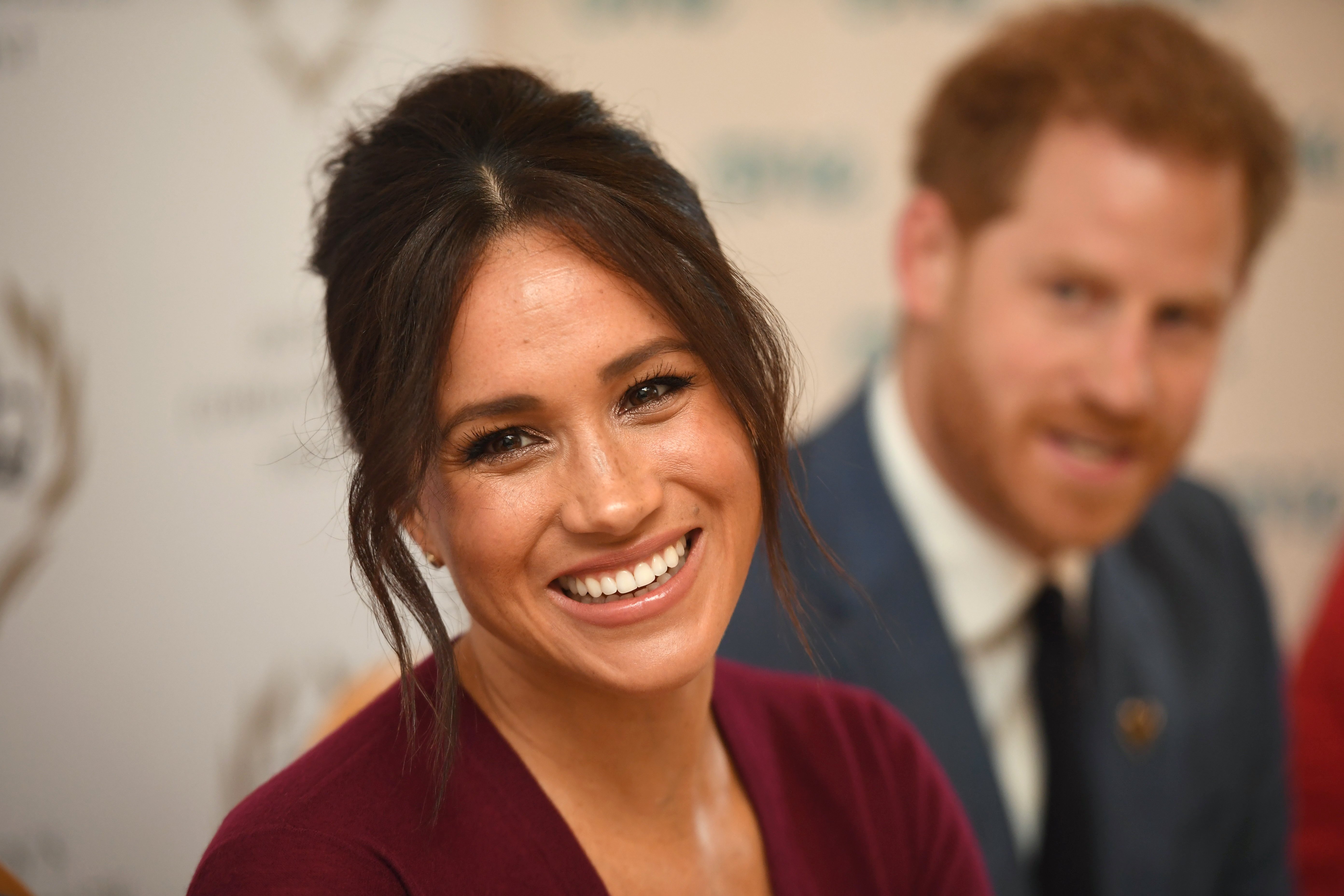 Meghan Markle attends a discussion on gender equality at the Queens Commonwealth Trust in Windsor, England on October 25. 2019 | Photo: Getty Images
The somber occasion is the first of many to come this weekend ahead of Remembrance Sunday. The event aims to honor all fallen soldiers of war and involves planting crosses in the Westminster Abbey grounds.
Markle was one of those who stepped forward to place a tribute cross with a message inside it into the ground. The duchess kept her mood appropriate while looking gorgeous in a dark trench coat.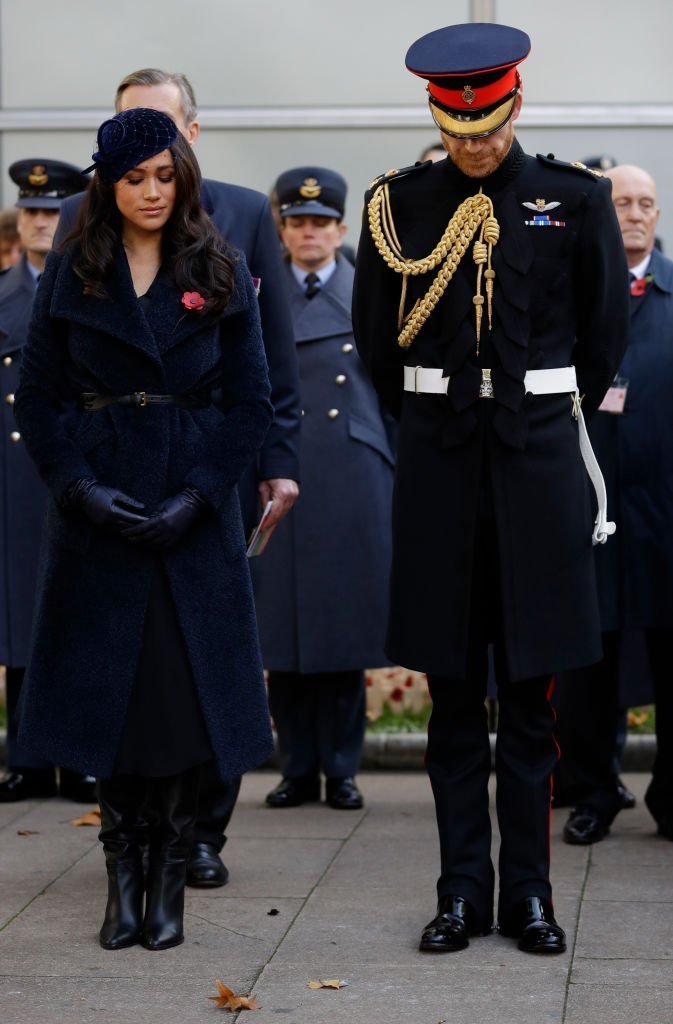 Meghan Markle and Prince Harry attend the annual Field of Remembrance in London, England on November 7, 2019 | Photo: Getty Images
She paired it with a velvet hat and wore her hair in loose curls. On the left side of her very large collar, she wore a red poppy in solace to the victims.
The mother-of-one wore black leather gloves and matching high boots as she walked forward to place her cross. The event, which began in 1928, has resulted in around 70,000 crosses being placed in the ground.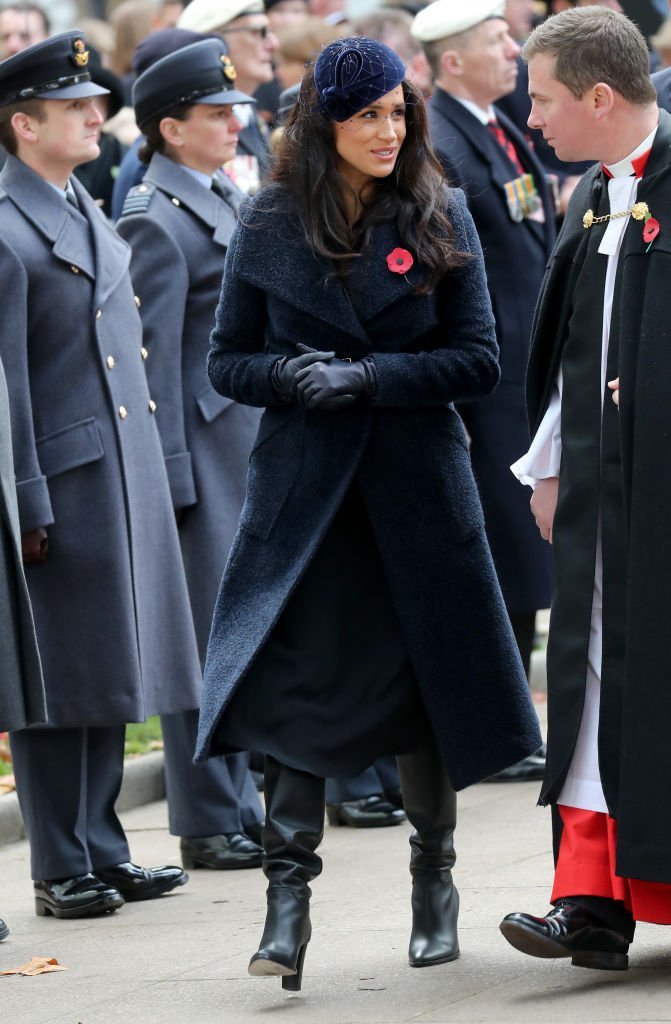 Meghan Markle attends the annual Field of Remembrance in London, England on November 7, 2019 | Photo: Getty Images
Royal correspondent Rebecca English shared a brief clip of the royal couple as they made their way through the Field of Remembrance as the procession began.
Meanwhile, Duchess of Cornwall Camilla canceled her plans to attend mere hours before the event started reportedly due to an illness that has grown worse this week.
The day before, Markle and Harry did more to commemorate war victims by surprising military families in Windsor. The pair showed up at a coffee gathering organized to share experiences of young families.
Markle wore a khaki trench coat over a white blouse and a black pencil skirt as she interacted with several young children at the event. Again, both she and Harry wore poppies on their pocket area.
In addition to paying tribute to fallen soldiers, the duchess has other causes she steadfastly holds to. Late last month, she showed her support for the protection of endangered animals.
Markle wore two gold rings which give support to the Manta Trust, a conservation charity, during her meeting for the Queen's Commonwealth Trust and One Young World in Windsor.
The ring reportedly was an 18K piece designed by Canadian jeweler Vargas Goteo. The Manta Trust donates a percentage of its sales to devil ray research and conservation.
Please fill in your e-mail so we can share with you our top stories!