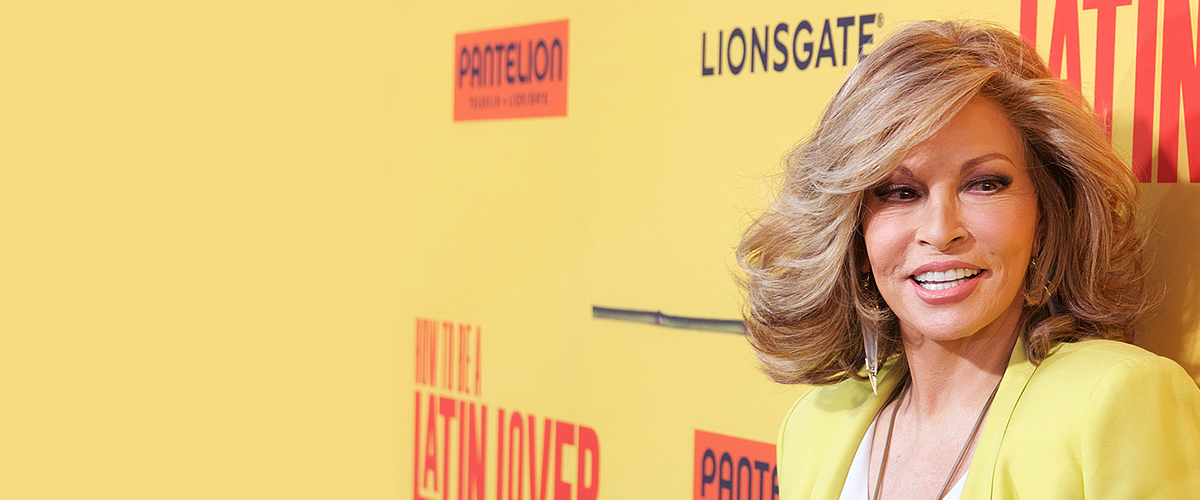 Getty Images
Inside Raquel Welch's Four Marriages and Her Reason for Choosing the Single Life

Raquel experienced matrimony four times, with four different men, and her experiences influenced her desire to spend the rest of her life alone.
In Hollywood, marriages often come with a time stamp. As celebrity couples are happily celebrating their expensive and destination weddings, their fans are praying that the marriage succeeds beyond the fanfare.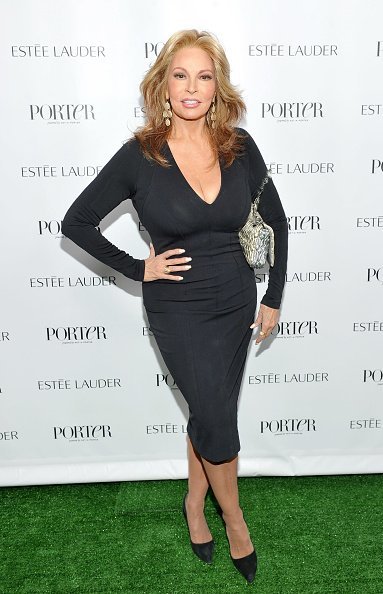 Raquel Welch at PORTER Hosts Incredible Women Gala on November 1, 2017 | Photo: Getty Images
While some do, others do not, and most of the celebs end up having multiple exes.
Raquel Welch, the American heartthrob of the '60s and '70s, with a Latina heritage, falls into the category of those with multiple exes, and her quest to live with "Mr. Right," and find happily ever after started before the world knew her name.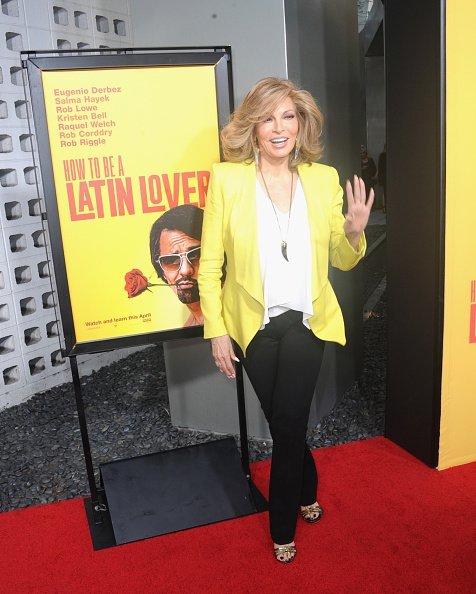 Actress Raquel Welch at the Premiere Of Pantelion Films' "How To Be A Latin Lover" on April 26, 2017 | Photo: Getty Images
FAIRYTALES DO NOT ALWAYS COME TRUE
In '58, just after she graduated from La Jolla High School, California, the actress found out she was pregnant for her then-boyfriend, James Welch.
They decided to get married, and in May '59, they welcomed their first child, a son, Damon Welch. By '61, the ex-couple's family grew, and their daughter, Latanne Welch, joined the family.
Although Raquel expected to spend the rest of her life with her first love, she soon found out that fairytale does not come true for everyone in the real world, and after five years, her marriage to James ended.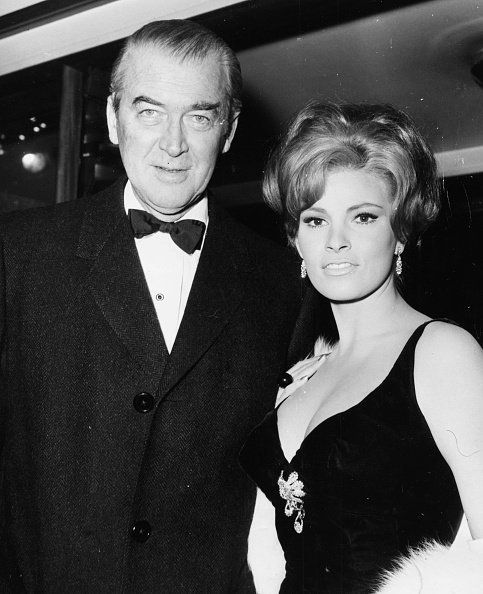 Raquel Welch and James Stewart at the premiere of the film 'The Flight of the Phoenix' on January 21st 1966 | Photo: Getty Images
THE SECOND SHOULD NOT HAVE HAPPENED
The actress didn't stay single for long after her first marriage crashed, and two years later, she was ready to walk down the aisle again.
The mom-of-two, whose Hollywood career was enjoying major success at the time, got married to Patrick Curtis.
The marriage turned out to be a wrong decision with Raquel feeling manipulated, and unhappy. By '72, the "Fathom" star, packed her bags and said goodbye to husband number two.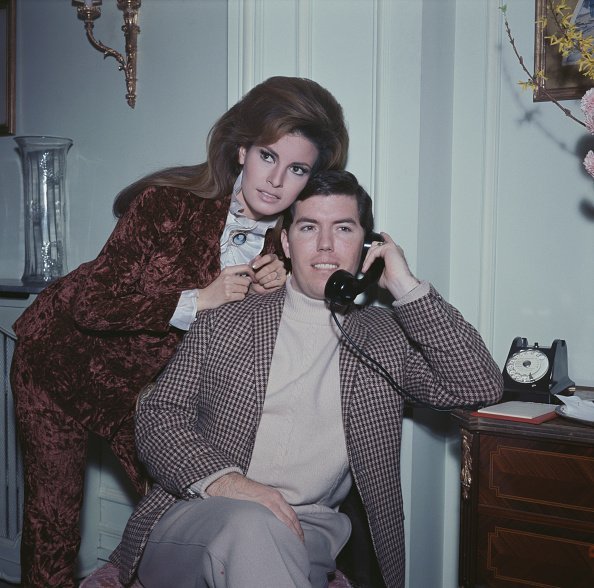 Raquel Welch with her husband and manager, Patrick Curtis in Paris on 15th February 1967 | Photo: Getty Images
THREE TIMES WASN'T THE CHARM
Since Hollywood was a place of dreams, the Chicago-born star thought three times would indeed be the charm, so when the French-American producer and journalist Andre Weinfeld, asked her to marry him, she said "Yes."
The marriage turned out to be the longest the actress had, lasting from '80 to '90, and in a 2015 interview with Closer Weekly, Weinfeld said they were happy together and called himself a "Champion" for being the man that stayed married to the brunette beauty the longest.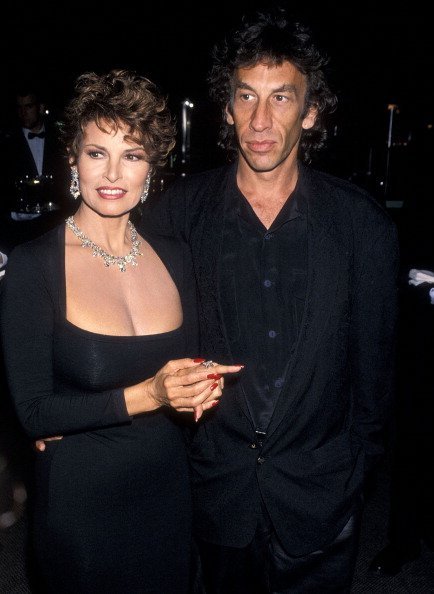 Andre Weinfeld at the Tiffany & Co. Hosts a Cocktail Party on May 3, 1990 | Photo: Getty Images
However, the TV producer acknowledged that while Raquel promised to sail into the sunset after their marriage ended, she ended up getting married again.
YOUNGER WASN'T FOREVER
Husband number four turned out to be a man 15 years younger than the actress, Richard Palmer. He owned a restaurant in Los Angeles, and at the time he met the "Legally Blonde" star, he was engaged to another woman.
Palmer called off his engagement to pursue Raquel, and in '99, the two got married. The marriage lasted until 2008, and the last divorce led the actress to swear off men and embrace the single life.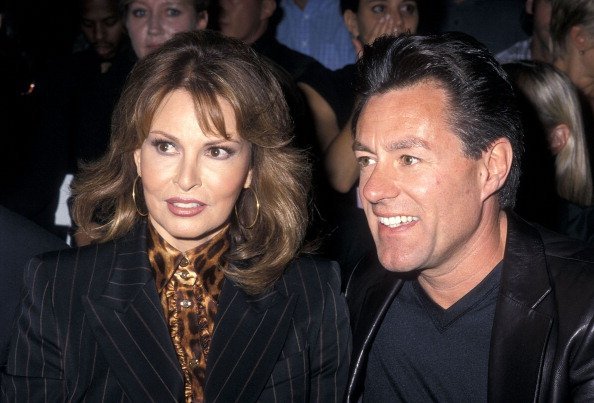 Raquel Welch and husband Richard Palmer at the Spring Fashion Week: Escada Fashion Show on September 12, 2000 | Photo: Getty Images
TOO SET IN HER WAYS TO HAVE A MAN
In 2015, the "Raquel: Beyond the Cleavage," author noted that she didn't need a man because,
"I'm too set in my ways. I like what I do, and I actually enjoy being me. I make a very good living from it, and I'm happy. I don't have to have a man."
She added that it's part of the reason her marriages failed as the men couldn't stand being in the shadows with the spotlight on her.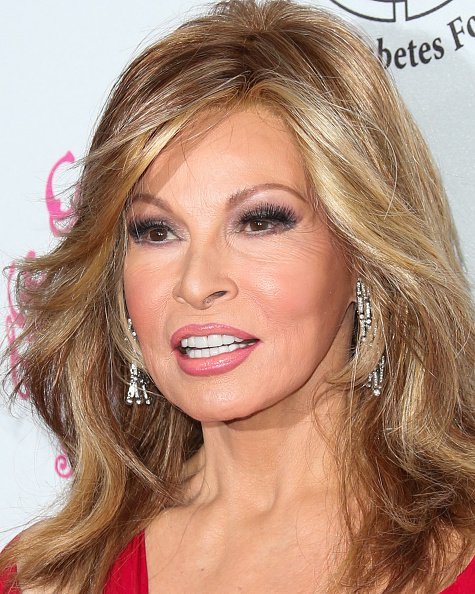 Raquel Welch at The Beverly Hilton Hotel on October 8, 2016 | Photo: Getty Images
However, the actress acknowledged,
"I had real feelings for all those men. At the time, I thought I was legitimately in love, and that we could make a great life together, but it wasn't in the cards."
A BEAUTIFUL AND FULFILLING LIFE
What was in the card was Raquel becoming famous, and getting noticed for her exotic looks and attractiveness.
She rose to prominence after starring in the '66 movie, "One Million Years BC" and went on to enjoy enough success to keep her relevant in the years to come and earn her a star on the Hollywood Walk of Fame.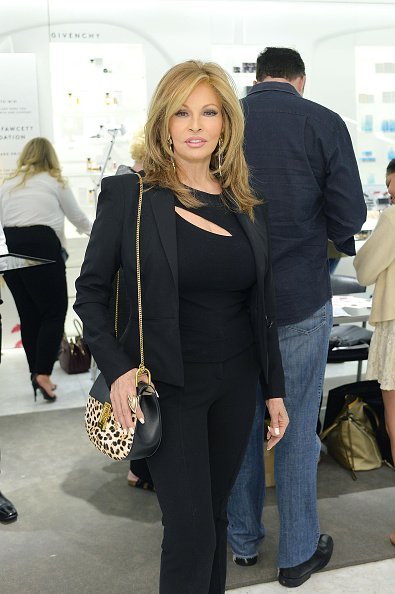 Raquel Welch at Barneys New York Beverly Hills on May 5, 2016 | Photo: Getty Images
Born Jo Raquel Tajeda, the "Bedazzled" star embraced her Latina heritage from a young age and refused to change her name to "Debbie" when filmmakers asked her to.
She became a supporter of Latin Americans in Hollywood, and it earned her a Lifetime Achievement Award from Imagen Foundation.
At 79, Raquel is confident that she does not need a man to be happy; she is content with her life. While the actress does not know what tomorrow brings, she lives every day with the satisfaction that she's lived a beautiful and fulfilling life.
Please fill in your e-mail so we can share with you our top stories!