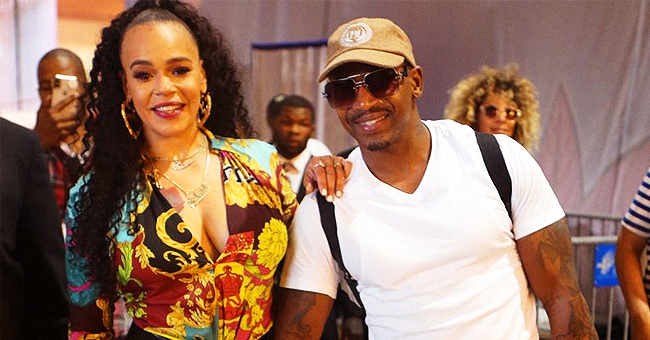 Instagram/therealfaithevans
Faith Evans Says She Appreciates Husband Stevie J's Support in Helping Raise Her Autistic Son Ryder
American singer Faith Evans relates how her husband of one year, Stevie J has been very supportive while helping to raise her special needs son.
The 46-year-old star disclosed that with Stevie's support, she has been able to afford her son, Ryder, great care because he loves the youngster almost as much as she does.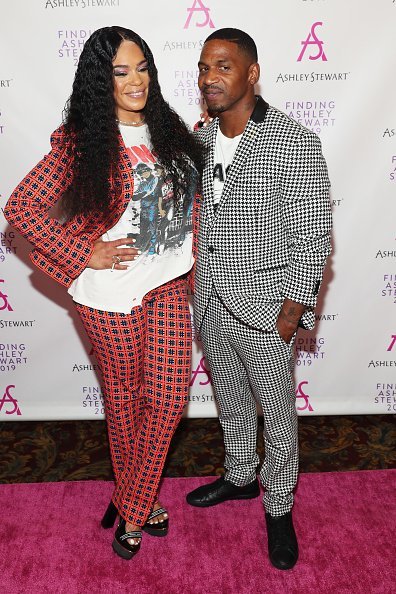 Faith Evans and Stevie J at 2019 Finding Ashley Stewart Finale on September 14, 2019 | Photo: Getty Images
"We've had to deal with a whole lot… like how he [Stevie] came in and has always loved Ryder and has been so supportive in helping me make the right decisions with him, that's A1. That stands out to a lot of people."
Stevie J, whose real name is Steven Jordan, is infamous when it comes to his love life so much that his relationship with Faith Evans left many amazed.
Now, Faith has shared that the widely acclaimed music maker has a sweet side to him and that it was what won her over.
Faith further explained that her ultimate decision to date Stevie left her close associations shaken but that she managed to convince them with her and Stevie's marriage bringing "another seriousness" to it all.
"Once we got married, of course, that brought another seriousness to it, I guess. Because of how people see him when we are together or when we are in the element with my son, who is 12 and on the autism spectrum."
The gorgeous singer discussed the somewhat sensitive subject while making an appearance on a then-upcoming episode of TV One's "Uncensored."
A snippet of the episode, which aired this past weekend, features Faith detailing how her years-long friendship with Stevie J became something more.
About the moment they started to turn lovers, Faith revealed that it began when she was working on her "King and I" album.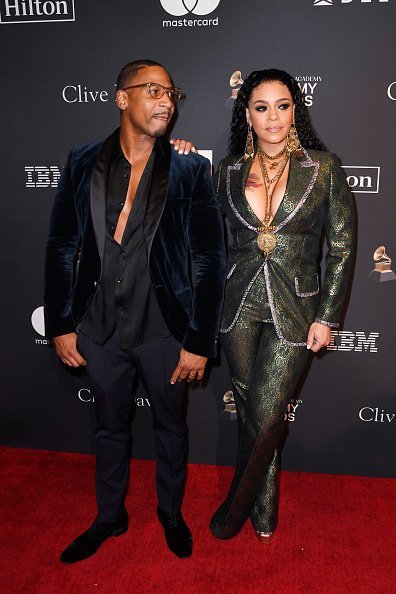 Stevie J and Faith Evans at the Pre-GRAMMY Gala on February 9, 2019 | Photo: Getty Images
The mother of four disclosed that she needed to keep in close contact with Stevie J because he knew nearly everyone she planned to work with.
"I wanted to work with some of the people that actually worked with BIG and had some of the masters that I couldn't get a hold of, and he had a lot of them."
"That's probably the first time he kind of like flirted with me in a sense where I'm like, 'Oh, okay.' I was like, 'You know good and well if you play games… I'm not playing. Like, stop. Don't do that because we're friends."
The acclaimed entertainer went on to narrate the back and forth situation between herself and the record producer who she explained "really pleaded" so he could date her.
It was also during the tell-all interview that Faith revealed that not even she could put up with Stevie's playboy lifestyle. She stated that she once dumped the DJ after realizing that he wasn't ready for a relationship.
Stevie, who was also featured in the clip, admitted to this and explained that it was "what made me, you know, lace up my boots and do all the right things."
With the couple's union lasting for one year despite Stevie's legal issues with his many baby mamas, it may just stand the test of time.
Please fill in your e-mail so we can share with you our top stories!