Tom Cruise and Katie Holmes' Relationship through the Years before Their Divorce in 2012
When news broke about the two stars becoming an item, people thought it was a match made in heaven, and they went on to spend more than a decade together before parting ways.
40-years-old Katie Holmes and 57-year-old Tom Cruise have been divorced for seven years, but the public hasn't completely recovered from the controversies and rumors that arose around their 5-year marriage.
The recent news about Cruise vowing to reconnect with his estranged 13-year-old daughter Suri, whom he shares with Holmes, has revived the interest about this peculiar relationship, so what better moment to revisit how did we get to this.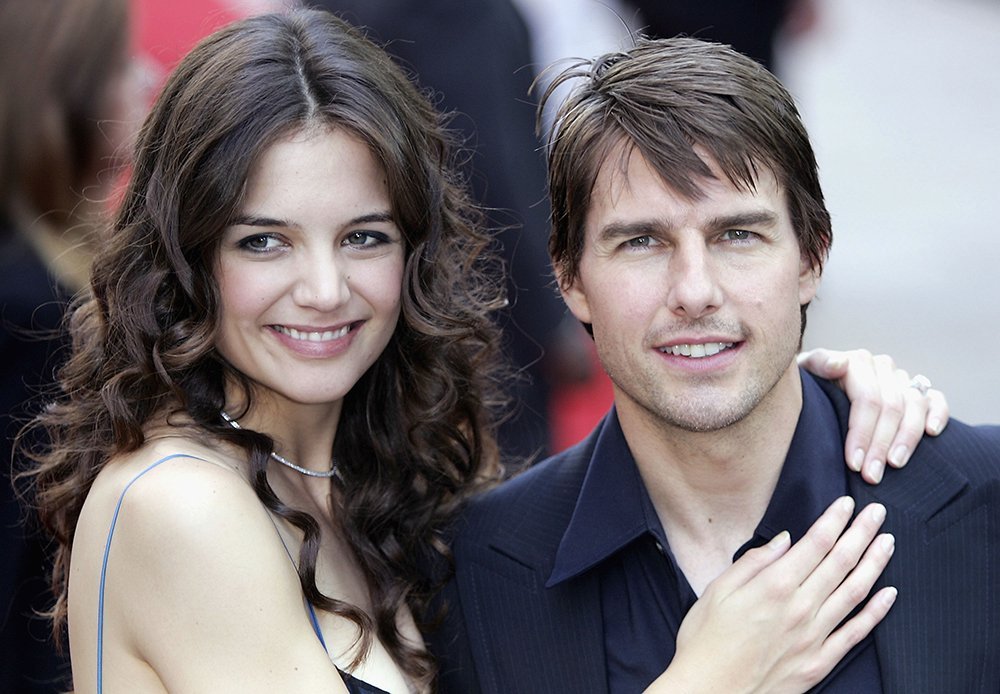 BEGINNINGS
Growing up in the eighties, Holmes knew Cruise as a top movie star since she was a little girl. As innocent as the thought might have been, she recalls actually imagining the married the famous actor.
The "Dawson's Creek" star revealed this in a now-famous interview with Seventeen in 2004, which made its author Deb Baer if by sharing this about Holmes actually put her on Cruise's radar, or if she is responsible for "ruining" the actress' life.
Holmes was engaged to actor Chris Klein at the time, but six months after the interview, the couple shocked everyone by calling off their engagement in 2005, soon before Holmes' film "Batman Begins" was released.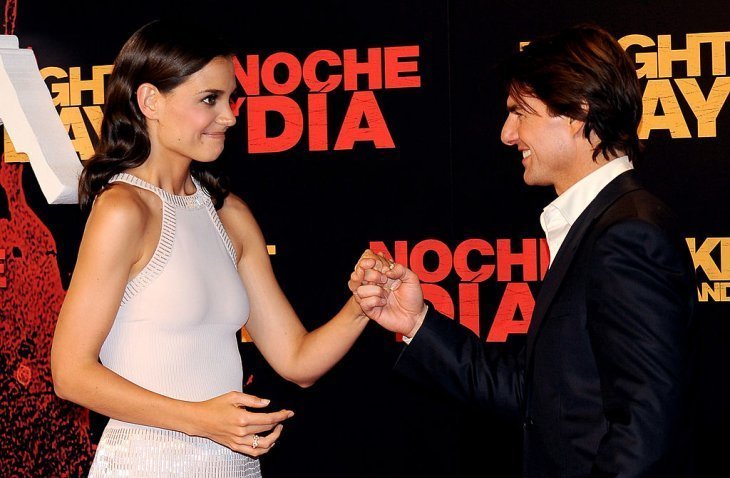 Then, in April 2005, a month after Klein and Holmes announced their split, Holmes and Cruise made their first official appearance as a couple in a red carpet event in Rome, where the two traveled for Cruise to receive an award.
As sources close to the couple shared with People at the time, the two had been dating for two weeks before making it public and it was Cruise who first asked Holmes out. 
DATING
Just one month after their public debut as a couple, Cruise gushed about his love for Holmes in his infamous interview with Oprah Winfrey in May 2005, on which he jumped on a coach and dropped to the floor to demonstrate his enthusiasm.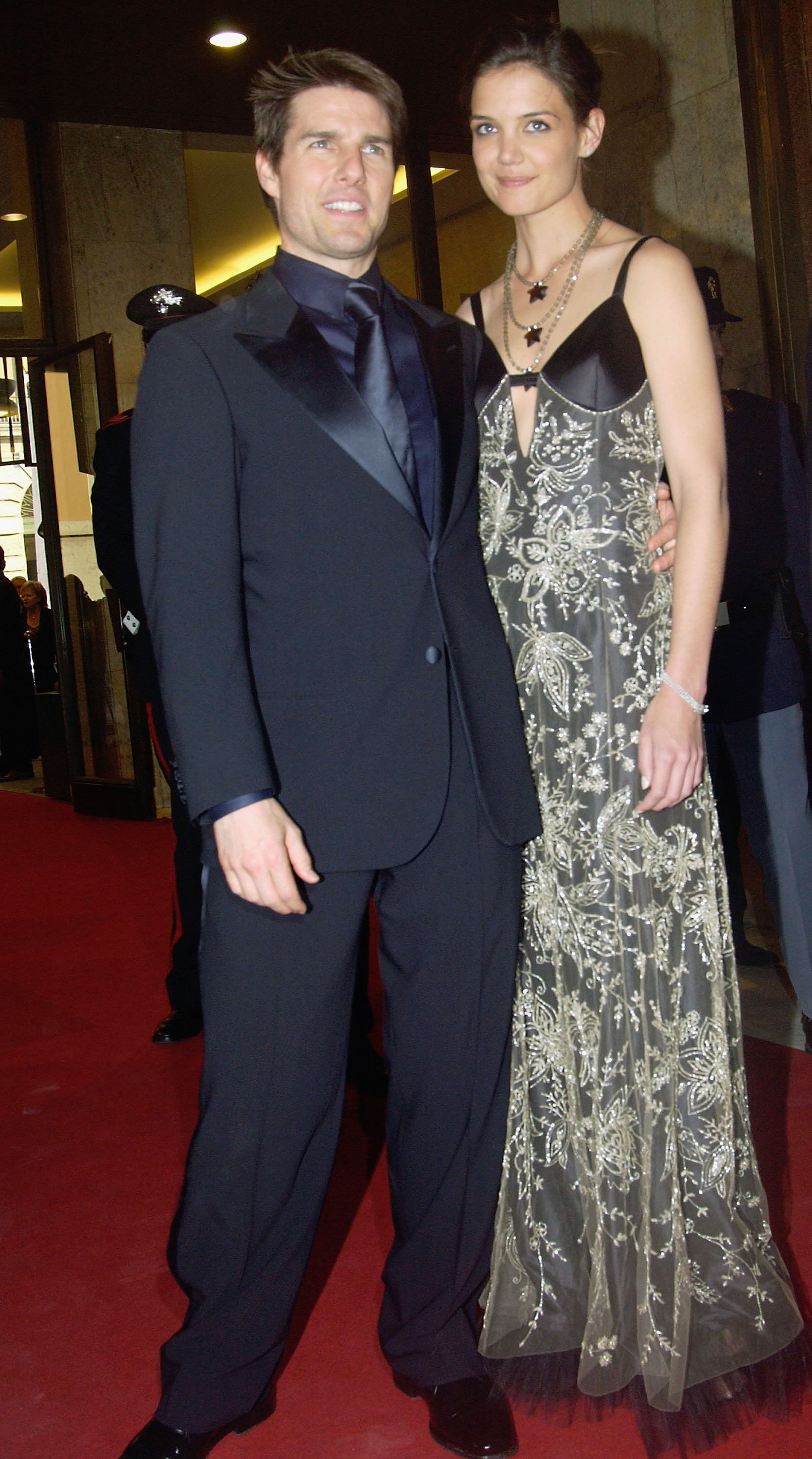 In another sign of how rapidly things were going between the two, Holmes used an interview she gave at the "Batman Begins" premiere to share that she was converting to Scientology, Cruise's controversial religion.
"You know, it's really exciting. I just started auditing and I'm taking some courses and I really like it. I feel like it's really helping," Holmes additionally told W magazine.
But within a month after the declarations, it was clear that Holmes' turn toward Scientology was a preparation for their next great announcement.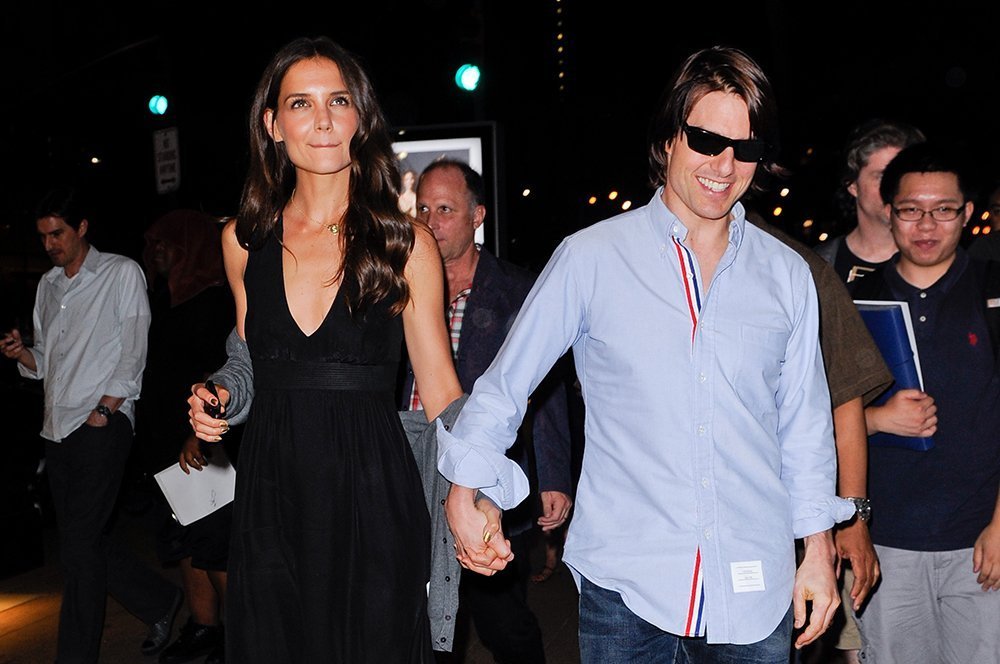 On June 16, 2005, Holmes and Cruise announced their engagement at a press conference.
One year later, their daughter Suri, born on April 18, 2006, made her public debut in the most glamorous way after appearing with her parents in Vanity Fair. In the pages of the magazine, Holmes and Cruise talked about the baby's name.
"We had the name before we found out [the gender of the baby] because we both thought the baby would be a girl," Cruise claimed, also explaining that the name they gave her meant "red rose."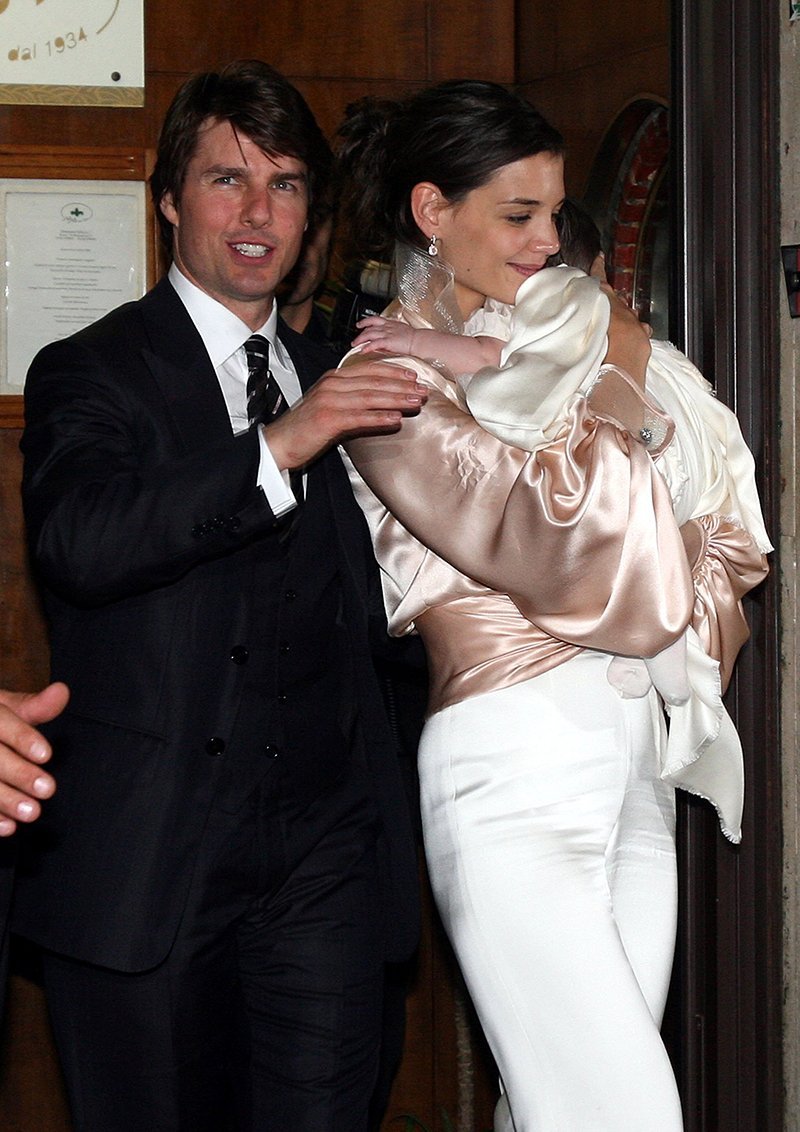 WEDDING
Near the end of 2006, in November, Holmes, Cruise, and their little bundle of joy went back to the country where the couple was first seen together, Italy, to celebrate a lavishing wedding in a medieval castle.
For the occasion, Holmes wore a wedding gown exclusively designed by Giorgio Armani, who also created the groom's two-button tuxedo.
More than 150 people where in attendance, including many stars like Jennifer Lopez, Brooke Shields, Will Smith and Jim Carrey. According to People, the festivities went on for three days and they briefly filled Rome with celebrities.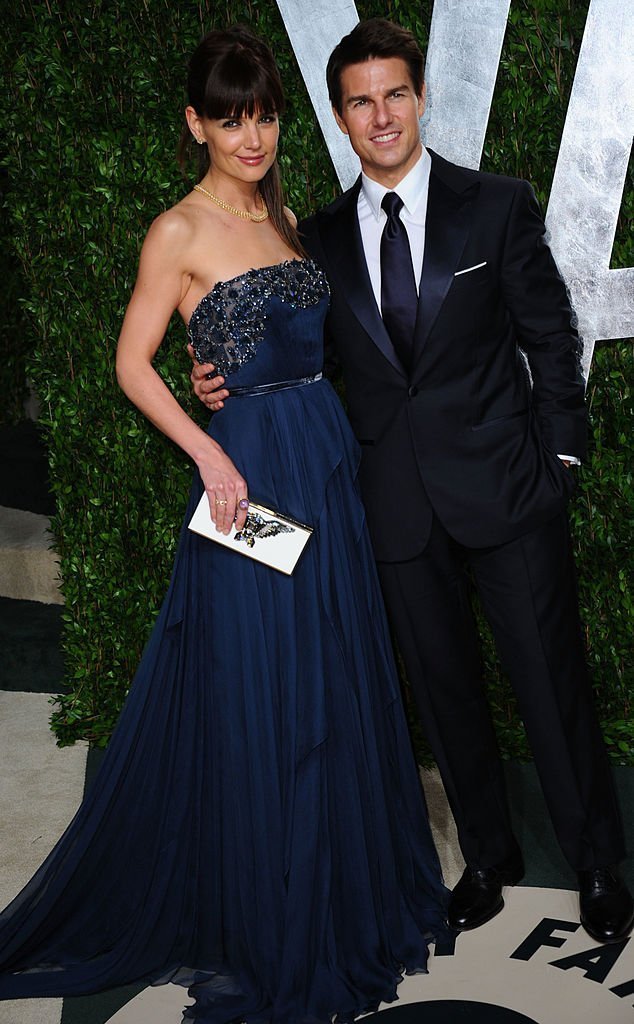 The magazine also reported that the couple sealed their union with a "double ring" Scientology wedding, confirming that the religion was going to play a role in the marriage.
MARRIAGE
Besides all kinds of rumors and controversies mostly surrounding Cruise's links to the Church of Scientology, there is not much to know about the actual dynamics of the marriage, and the couple rarely made public appearances together.
It is unclear when the relationship started to fall apart, but at least in 2010, the spark between the two seemed to still be on, considering the sensual and playful dance the two performed during a charity gala. 
Tom Cruise's bizarre hold over Katie Holmes, from Scientology minders to the "dating ban" https://t.co/bFlFgq5bY3 pic.twitter.com/wB4nLO3vd7

— The Daily Beast (@thedailybeast) September 8, 2017
DIVORCE
However, the love story of these two Hollywood stars ended as abruptly as it started, and the news took everybody by surprise, but especially Cruise, who was caught off-guard by Holmes' unilateral decision while he was in Iceland shooting a film. 
In fact, Cruise was reportedly about to do one of his famous stunts for the sci-fi thriller "Oblivion" when Holmes called him to deliver the bad news that she had filed for divorce in New York, citing irreconcilable differences.
On July 9, 11 days after the unexpected call, Cruise and Holmes managed to reach an agreement that provided primary custody of their daughter Suri, then 6, to Holmes.
Katie Holmes might not be the only one with a secret boo. Is there new love for Tom Cruise? https://t.co/glAKRPbxVd pic.twitter.com/Uhp7UzcWAb

— Viggle (@viggle) November 3, 2016
"We are thrilled for Katie and her family, and are excited to watch as she embarks on the next chapter of her life," were Holmes' lawyer Jonathan Wolfe's words after the divorced was finalized in record time. It was Cruise's third divorce. 
"To be 50 and to have experiences and to think you have a grip on everything ... and then it hits you: This is it, what life can do to you," Cruise later reflected about Holmes decision to divorce him, and he called that time of his life a "tragicomedy."