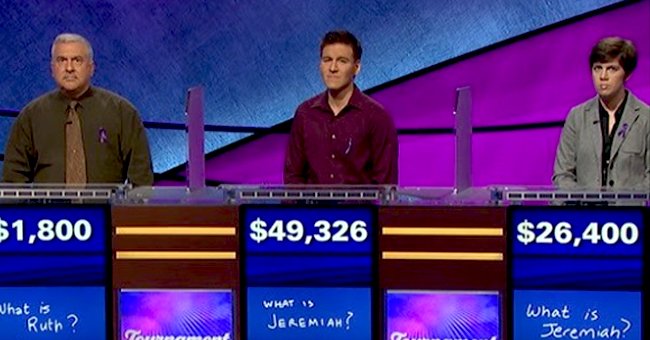 instagram.com/jeopardy/
James Holzhauer Takes Lead over Emma Boettcher in First Round of 'Jeopardy!' Rematch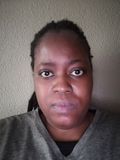 On Thursday's episode of "Jeopardy!," James Holzhauer revealed why he was the champion of the game show. He successfully led the first round of a rematch with Emma Boettcher.
Boettcher is a University of Chicago librarian and contestant who ended Holzhauer's 32-game winning streak five months ago. The June 3, 2019, episode became the third most-watched regularly scheduled TV show of the 2018 -2019 season.
It had 14.5 million tuning in after it revealed that Boettcher had beaten him. Holzhauer, a professional Vegas gambler, will go head-to-head with the librarian for a two-part annual Tournament of Champions.
Holzhauer takes the lead in "Jeopardy!" tournament
James Holzhauer at the NHL Awards held at the Mandalay Bay Events Center on June 19, 2019, in Las Vegas, Nevada | Photo: Ethan Miller/Getty Images
He showed off his skills in the recent episode were he successfully answered 23 clues correctly while his competitor only got 13. When they reached the final round, Holzhauer had accumulated $37,412 in the bank and Boettcher only had $13,200.
A bid of $11,914 that he made jumped to $49,326 after he got an answer right. Boettcher also got the answer correct and her total moved up to $26,400.
Third contestant currently lags behind
In October, Holzhauer had tweeted that he must get revenge Boettcher. The gambler and the librarian were also playing against a third contestant named Francois Barcomb.
The third contestant only finished with a mere $1,800 compared to his opponents. Viewers will see the ultimate winner of the tournament on Friday when the second half of the finals airs.
What the winner of the tournament will receive
The contestant with the highest two-night money total will be crowned as the "Jeopardy!" champion for the tournament. They will get to take home a $250,000 grand prize.
How Boettcher beat Holzhauer in June
Boettcher beat Holzhauer during their last tournament when in the last round of the game he lost. She wagered a whopping $20,201 while Holzhauer only bet $1,399.
Holzhauer's bet was uncharacteristically small for him but he later explained he placed it that way to ensure he didn't come in third place even if he got the question wrong.
The librarian beat him before he could break the $2.52 million record set on "Jeopardy!" by Ken Jennings. The all-time record holder marked his place on the game show with a legendary winning streak in 2004.
Bottecher's wager managed to earn her a total of $46,801 which was enough to knock down Holzhauer. He, in turn, only won a total of $24,799.
Please fill in your e-mail so we can share with you our top stories!