Sharon Osbourne Kisses Husband Ozzy in New Pic One Month after Alleged Ex-Mistress Michelle Pugh Discussed Her Life
Sharon Osbourne and her husband, Ozzy Osbourne, locked lips for a romantic kiss in a picture she recently shared on her Instagram page.
The picture comes a month after Ozzy's alleged former mistress, Michelle Pugh, discussed details concerning her life in a post on Instagram. 
Sharon and Ozzy Osbourne enjoyed a dinner date recently, and a proud Sharon shared a photo of a sizzling moment from the date with her followers on Instagram. 
In the photo, the couple is seen sharing a lovely kiss while seated at their dinner table. Both of them are wearing black long-sleeved tops, while Ozzy is rocking a crucifix chain.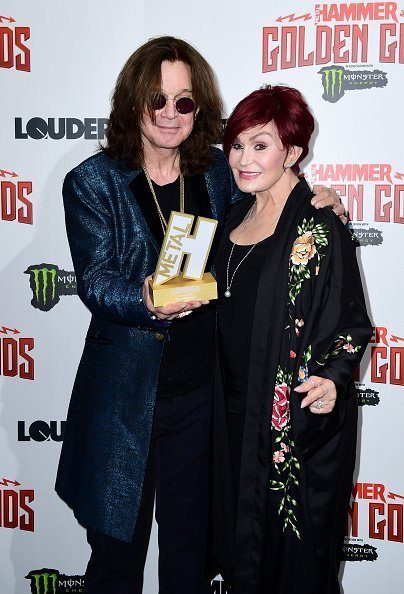 In her caption to the sweet post, Sharon Osbourne said:
"Just out to dinner with my hubby."
It is good to see the couple spending time together and still going strong even after 36 years of marriage. The couple has seen the ups and downs of marriage and even separated from one another at a point, but got back together.
When Ozzy Osbourne wedded Sharon on July 4, 1982, not many believed the superstar couple would stay long as one, but they have exceeded expectations.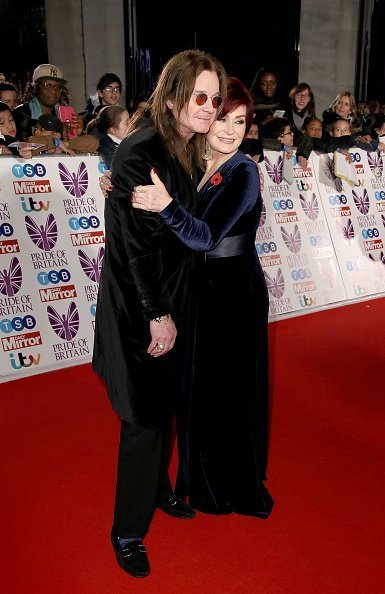 Things haven't always been rosy, though, as they have had to face challenges. The biggest challenge came in 2016 when they separated following revelations that Ozzy had an affair with hairstylist Michelle Pugh.
That wasn't the first time the rock star would be cheating on Sharon, as he was reported to have had relationships with six other women. This led him into rehab for sex addiction.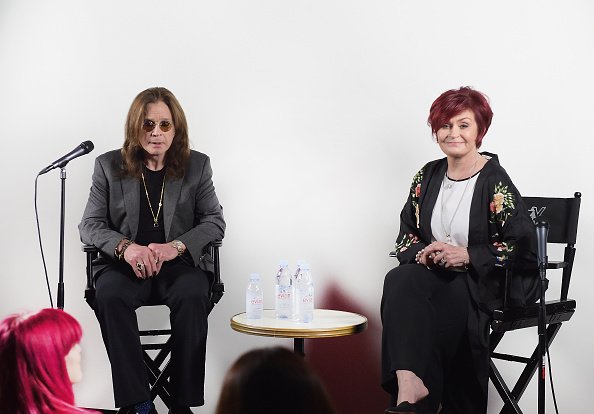 The separation didn't last long though, as the couple found their way back to each other's arms. Ozzy admits Sharon is the only woman he can be with in his lifetime, saying:
"There's no other woman I really want to spend the rest of my life with. You make a mistake, and you learn by it."
The Instagram post by Sharon is coming a month after Ozzy's ex-mistress, Michelle Pugh, made an Instagram post, in which she talked about herself.
In the post, she shared a throwback photo of herself from three years back, before going on to pen a long caption. In the caption, Michelle reminded herself that she is beautiful, lovable, and worth it, before recounting the challenges she has faced in the past three years.
She added that she had found a way out of the darkness through therapy and she's ready for the next chapter of her life. She thanked those who stood with her in those difficult times and ended her post by saying:
"I am here, and I'm doing me. Age has given me wisdom, and life has given me strength."
Ozzy Osbourne's mistress Michelle Pugh has no regrets: 'Love is never a mistake' https://t.co/36KbPc9ujs pic.twitter.com/Wy15advdEr

— People (@people) August 4, 2016
It can be recalled that in 2016, Michelle Pugh told "PEOPLE" that she couldn't deny that she fell in love with a married man, but that she didn't regret falling in love with Ozzy Osbourne. She also tagged their romance, "the greatest love of my life."